CPAP Machine for Sleep Apnea Treatment
The gold standard for sleep apnea treatment is continuous positive airway pressure, or CPAP, therapy. For your treatment to be effective, you should wear your CPAP device and also ensure that you maintain it properly. To keep your device operating at peak efficiency, replace your CPAP supplies regularly. For proper CPAP device care, be sure to exchange your CPAP masks and CPAP consumables, like filters and tubes, according to your doctor's instructions.
Your Philips or ResMed CPAP device helps you sleep better and reduce the negative effects of sleep apnea. As such a vital tool for your lifestyle and quality of life, be sure to manage replacements for the best outcomes for your sleep apnea treatment.
Your sleep doctor will go over the particulars for your device, however, here are some general recommendations for replacing CPAP supplies:
CPAP masks should be replaced anywhere from every two weeks to six months, depending on which type of mask you use.
CPAP tubing should be replaced every three months
Disposable CPAP filters should be replaced every two weeks
Non-disposable CPAP filters should be replaced every six months
CPAP humidifier chambers should be replaced every six months
CPAP devices should be replaced every 5 years
Caring for your CPAP device can extend its life and keep it clean and hygienic for your use. Therefore, stay on top of your CPAP maintenance schedule and CPAP consumables to get the most out of your device and stay healthy.
Devices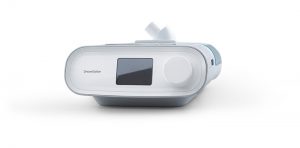 Masks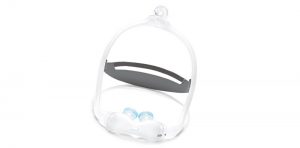 Consumables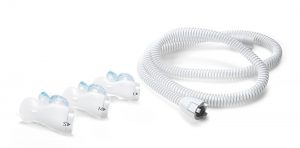 Convenient Ways to Keep Your CPAP Supplies Up to Date
If you need a convenient, hassle-free way to maintain your CPAP device, contact us to learn more about our CPAP supply services. We offer easy and affordable replacement CPAP masks, CPAP devices, and CPAP consumables for your Philips or ResMed devices.
For an effortless experience, we also provide flexible recurring deliveries for all the CPAP supplies you need. With this service from the Low T Center, we keep track of the schedule for you and ship your supplies when it's time to replace components of your CPAP device. We make CPAP maintenance straightforward and efficient so you can focus on the more important things.