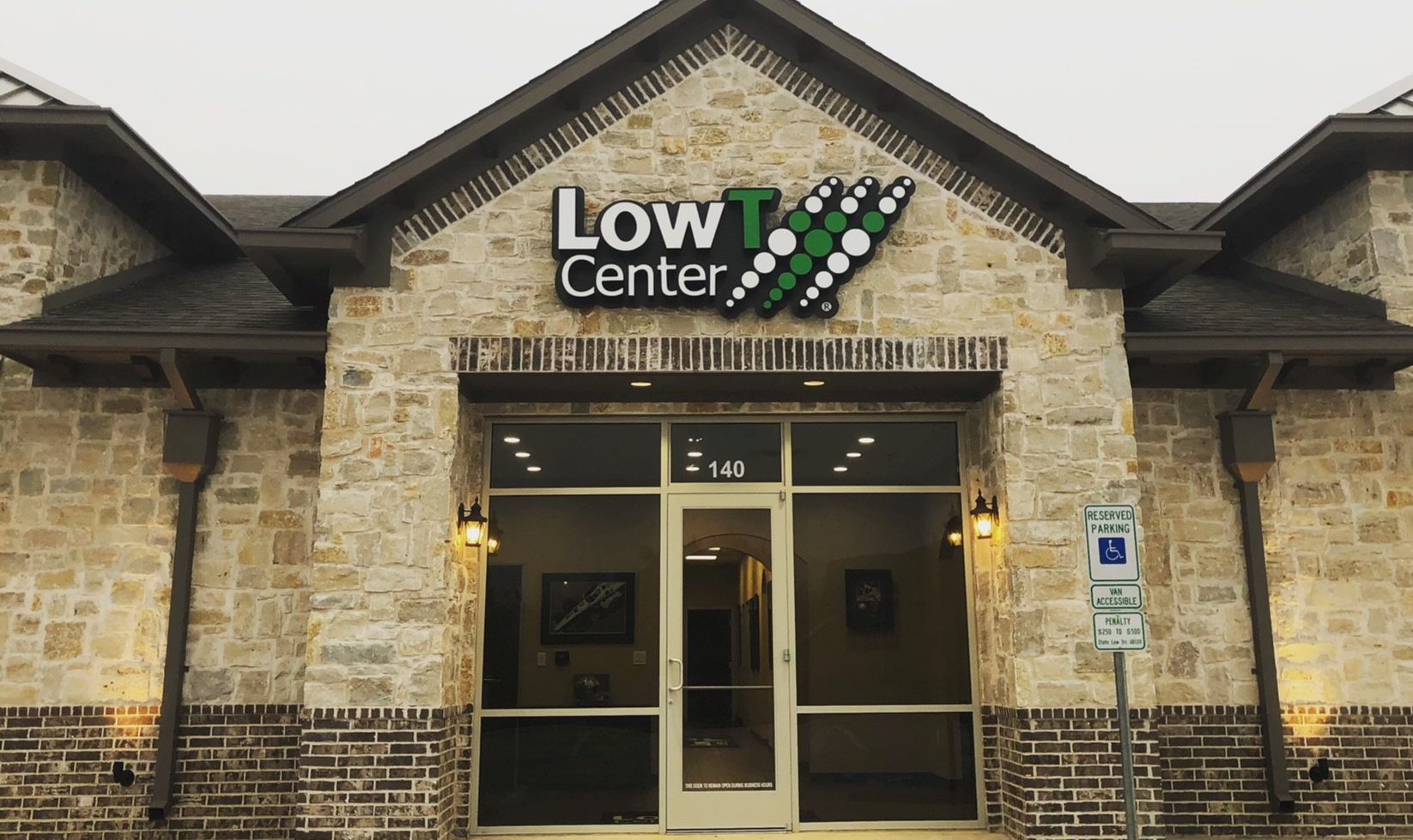 Flower Mound
---
Hours
Monday:

Tuesday:

Wednesday:

Thursday:

Friday:

Saturday:

Sunday:
Closed on most major holidays
New Year's Day

Easter

Memorial Day

Independence Day

Labor Day

Thanksgiving Day

Christmas Day
---
Concierge Men's Health Treatment Options in Flower Mound
A bustling town of more than 60,000 residents, Flower Mound, Texas, is named after the 12-and-a-half-acre mound that adorns and defines the City's center. Many residents of Flower Mound commute and work in the nearby Dallas-Fort Worth metropolitan area. With time spent commuting, men that are residents of Flower Mound can enjoy the benefits of our Flower Mound Low T Center on Churchill Drive. The men's health clinic offers proven solutions and practical help for hypogonadism (low T) and other health issues such as sleep apnea, annual physicals, hypertension, high cholesterol, allergies, and diabetes. Our team of medical professionals create personalized treatment plans just right for your needs.
How do you know if you suffer from low testosterone levels?
While lack of energy and motivation, lost muscle tone, gain in fat, and lost interest in sex are among the most common signs of low T levels, other symptoms may not be as obvious. Depression and mood swings are associated with hormone imbalances and sometimes can be symptoms of low testosterone. Changes in facial hair growth and body hair are also associated with low T issues.
Low T Center of Flower Mound offers testosterone replacement therapy (TRT) to resolve these issues and help you to feel healthier and more confident in your everyday activities.
Sleep Apnea Treatment at Flower Mound Low T Center
Low T Center also offers sleep apnea treatment options that can reduce the symptoms of this serious medical condition. Sleep apnea causes episodes of stopped breathing that often result in loud snoring and disruption of the normal sleep cycle, not to mention brief moments where your brain and heart are robbed of oxygen. Other symptoms may include depression, lethargy and lessened ability to think clearly. Our medical professionals will perform a health assessment to determine the right treatment options for your physical condition. We take a holistic approach to your health with the goal of providing you the highest quality of life for you. Low T Center is committed to helping you feel your very best.
Feel Like Yourself Again
If you would like to learn more about TRT and the options available to you at Low T Center of Flower Mound, book your low-cost health assessment online today. We look forward to the opportunity to serve you.
Make an Appointment
Your Medical Providers at Low T Center - Flower Mound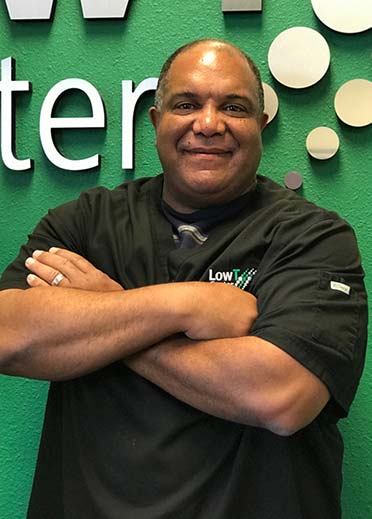 Zachary Franklin, M.D.
Dr. Zachary Franklin earned a Bachelor of Science degree in Biology from University of California Irvine. Following his undergraduate studies, Dr. Franklin earned his Medical Doctor Degree at the University of Southern California. After finishing his Residency, specializing in Emergency Medicine at LSU New Orleans, Dr. Franklin has worked as an Emergency Medicine specialist for 18 years. Dr. Franklin worked in a Level II trauma center for more than a decade at Texoma Medical Center in Denison TX, and currently works in the DFW metroplex as an ER physician. After experiencing symptoms of Low T, Dr. Franklin sought care at the Low T Center as a patient, before joining the team as a Medical Director.