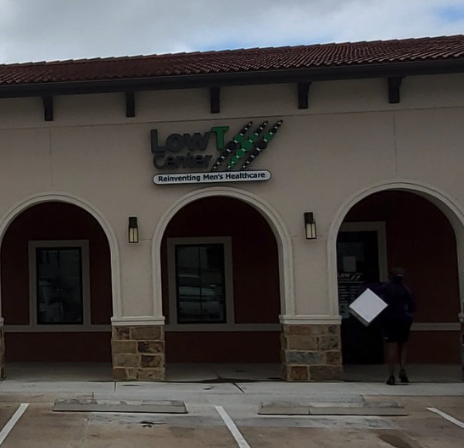 Fort Worth – Alliance
---
Hours
Monday:

Tuesday:

Wednesday:

Thursday:

Friday:

Saturday:

Sunday:
Closed on most major holidays
New Year's Day

Easter

Memorial Day

Independence Day

Labor Day

Thanksgiving Day

Christmas Day
---
Help for Sleep Apnea in Fort Worth-Alliance
Further Reading
Sleep apnea can have a detrimental effect on your quality of life as well as your long-term health. We offer sleep apnea treatment in Fort-Worth Alliance at one of the largest treatment centers in the country. We can diagnose you using a sleep apnea test in Fort Worth-Alliance that you take in the convenience of your own home.
Advanced Treatment for Sleep Apnea in Fort Worth Alliance
If you have sleep apnea, Low T Sleep Center offers effective treatments for this serious sleep condition. Some of the most commonly reported symptoms of sleep apnea are a feeling of lethargy, sleepiness while driving or performing other tasks, irritability and a lack of interest in normal sexual activities and day to day operations. We use the latest health assessment strategies, including home sleep monitoring systems, to ensure that you receive the right Fort Worth-Alliance sleep apnea treatment for your condition. Low T Sleep Center is here to serve your healthcare needs and to deliver the right solutions for you now and in the future.
Helping You Sleep Better
You can complete our sleep test in Fort Worth-Alliance at home, where you'll sleep more comfortably than you would at a sleep clinic. We'll provide you with equipment that is easy to use that will log your sleep data for our sleep doctor in Fort Worth-Alliance for fast results.
If you have sleep apnea in Fort Worth-Alliance, we'll work with you on creating a personalized treatment plan. For some people, this means making certain lifestyle changes, such as cutting back on alcohol or smoking and losing weight. For other people, lifestyle factors are not an issue, or these changes are not sufficient.
In those cases, you may need a continuous positive airway pressure device. A CPAP device helps you sleep by keeping your airway open. Our CPAP devices are made by two of the top manufacturers in the sleep technology business, and we'll talk to you about how to use and care for yours. While you are wearing it at night to sleep, it will transmit a steady stream of data to our Fort Worth-Alliance sleep apnea clinic that allows us to see your progress and helps us if your device needs adjusting.
Getting Treatment Should Be Easy For You
At Low T Sleep Center in Fort Worth-Alliance, our top priority is helping you sleep better. This means that we want to make sure that you are entirely comfortable with your sleep apnea treatment plan, whether it is using a CPAP device, making lifestyle changes or a combination of the two. We remain in touch with you and do follow-ups to ensure that the treatment plan is leading to refreshing nights of sleep for you. We'll work with you to resolve any issues that you are having.
Sleep apnea affects around 22 million people in the United States, and many go undiagnosed. With our fully integrated approach to sleep apnea diagnosis and treatment in Fort Worth-Alliance, we want to make sure that the treatment you receive is effective for you.
If you are suffering from sleep apnea symptoms in Fort Worth-Alliance, we want to help. Make an online appointment with us at the Low T Sleep Center today.
Start Sleeping Well Again
Snoring, daytime sleepiness, mood changes - does this sound like you? Low T Center can help determine whether sleep apnea is causing your fatigue and other symptoms. Why go another night without restful sleep? Let our team get you back on track to better health and better sleep.
Make an Appointment
Your Medical Providers at Low T Center - Sleep Apnea Alliance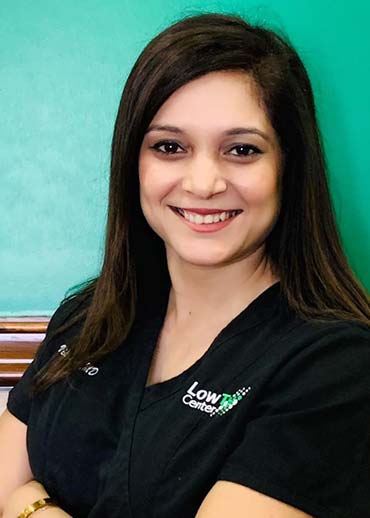 Dr. Vidya Pai, M.D., Head of Sleep Medicine
Dr. Pai completed her internship at Drexel University and her residency at Michigan State University. She then completed a fellowship in Sleep Medicine at the prestigious Harvard University in Boston, MA. She is Board certified in Sleep medicine and a member of the American Academy of Sleep Medicine. She has a special interest in diagnosing and treating complex sleep disorders and truly understands how sleep apnea, narcolepsy, restless legs and parasomnias disrupt lives of patients and their families. Prior to working at Low T Center as the National Sleep Director, Dr. Pai was the Sleep Medicine Director at Providence Health Center, RI and at North Texas Medical Center, TX. Dr. Pai enjoys teaching and writing and has published several peer reviewed articles.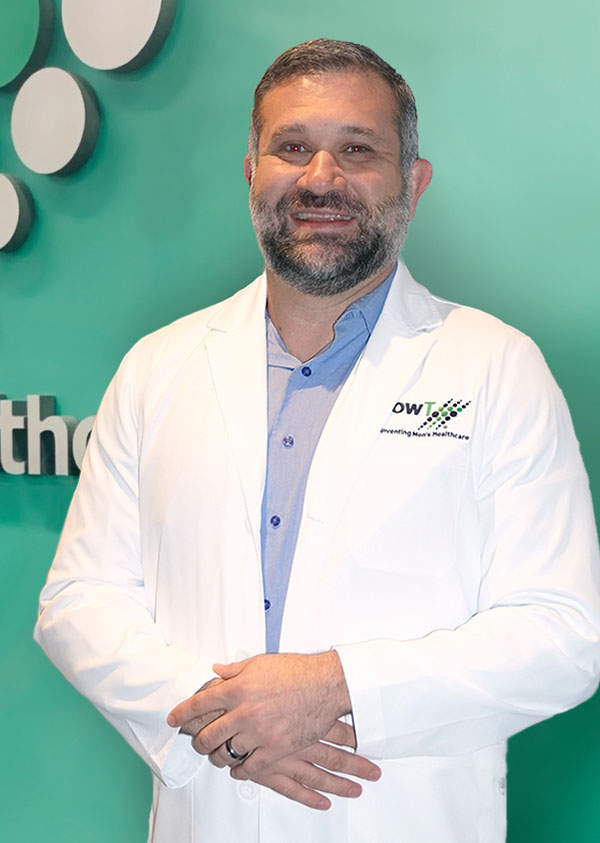 Barrett Lane, MPAS, PA-C
Barrett Lane graduated from Texas Tech University in 2004 with his Bachelor of Science degree in Clinical Laboratory Science. Upon graduation, he worked as a medical technologist at University Medical Center in Lubbock. Barrett completed his Master of Physician Assistant Studies in 2009 at the University of St. Francis in Albuquerque, N.M. and practiced in the field of orthopedics prior to joining Low T Center.