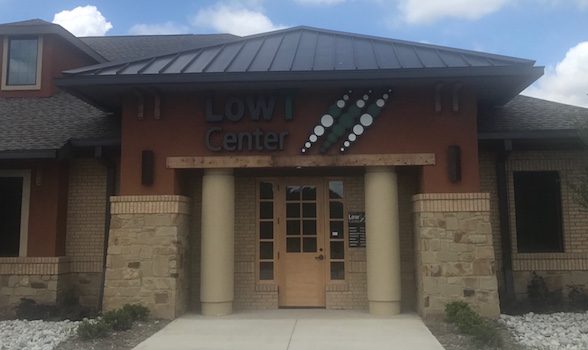 Arlington
---
Hours
Monday:

Tuesday:

Wednesday:

Thursday:

Friday:

Saturday:

Sunday:
Closed on most major holidays
New Year's Day

Easter

Memorial Day

Independence Day

Labor Day

Thanksgiving Day

Christmas Day
---
Help for Sleep Apnea in Arlington
Further Reading
Do you snore at night, or wake up feeling as though you haven't had a good night's sleep even though you went to bed at a reasonable time? If you are experiencing these symptoms or having other sleeping troubles, you might have sleep apnea. At Low T Sleep Center, we offer a sleep apnea test and treatment for sleep apnea in Arlington. We are one of the largest sleep apnea treatment centers in the country, and we are here to help you.
What Is Sleep Apnea?
When you have sleep apnea, your airway may be periodically blocked while you are sleeping due to tissue that physically blocks the airway. Sleep apnea may also be caused by your brain not sending the right signal to your body telling it to breathe. You may be waking up throughout the night even if you don't remember it, and this is why fatigue is often one of the symptoms of sleep apnea.
Sleep Apnea Treatment at Arlington Low T Sleep Center
Sleep apnea often produces serious symptoms that may include headaches, snoring, irritability, insomnia, or sudden cessation of breathing that can cause choking.
If you are suffering from these symptoms, you can count on sleep apnea solutions from the team at your Arlington Low T Sleep Center. Our medical team will perform both a comprehensive health assessment and, if indicated, provide a simple Arlington home sleep test to determine if you have sleep apnea issues that could affect your health. Our Arlington sleep apnea treatment options include sleep monitoring and equipment designed to maintain continuous positive airway pressure for our patients to keep their airway open.
Our Home Sleep Test in Arlington
A sleep test is necessary to diagnose sleep apnea. At Low T Sleep Center, we use a home sleep study to diagnose sleep apnea in Arlington. This is quicker, more convenient and less expensive than getting a sleep apnea test offsite at a sleep lab in Arlington.
We will give you everything you need to conduct the sleep study in the comfort of your own home. The equipment is easy to use, and while you are sleeping, data will be documented for our Arlington sleep doctor who will be able to give you results quickly.
The Importance of a Sleep Apnea Diagnosis
A good night's sleep is the cornerstone of good health. Without sufficient sleep, you may struggle to remain effective in your day to day life and keep up your work and personal commitments. What can make sleep apnea especially frustrating is that on paper, it may appear as though you are getting all the hours of sleep that you need. It may only be once a partner or family members complain about your snoring or your symptoms become troublesome enough to seek treatment that you learn that sleep apnea is responsible for your problems.
We know how badly sleep apnea can make you feel, and we want to help you feel better. We also want to help ensure that you enjoy the best long-term health that you can. Our solutions for sleep apnea in Arlington may involve suggesting lifestyle changes, as well as fitting you with a continuous positive airway pressure (CPAP) device to help keep your airway open while you sleep. We'll work with you to make sure we find Arlington sleep apnea remedies that work specifically for you.
If you believe you may have sleep apnea and are ready to find a solution for sleep apnea in Arlington, make an appointment online with us today at the Arlington Low T Sleep Center.
Start Sleeping Well Again
Snoring, daytime sleepiness, mood changes - does this sound like you? Low T Center can help determine whether sleep apnea is causing your fatigue and other symptoms. Why go another night without restful sleep? Let our team get you back on track to better health and better sleep.
Make an Appointment
Your Medical Providers at Low T Center - Sleep Apnea Arlington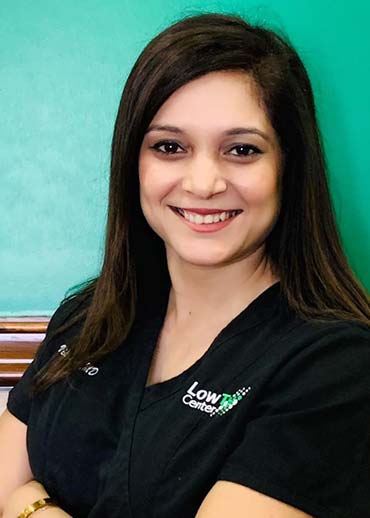 Dr. Vidya Pai, M.D., Head of Sleep Medicine
Dr. Pai completed her internship at Drexel University and her residency at Michigan State University. She then completed a fellowship in Sleep Medicine at the prestigious Harvard University in Boston, MA. She is Board certified in Sleep medicine and a member of the American Academy of Sleep Medicine. She has a special interest in diagnosing and treating complex sleep disorders and truly understands how sleep apnea, narcolepsy, restless legs and parasomnias disrupt lives of patients and their families. Prior to working at Low T Center as the National Sleep Director, Dr. Pai was the Sleep Medicine Director at Providence Health Center, RI and at North Texas Medical Center, TX. Dr. Pai enjoys teaching and writing and has published several peer reviewed articles.

Phuong Tran, M.D.
Dr. Tran graduated from the University of Houston with a degree in Biochemical and Biophysical science.He then moved to Dallas and earned a Medical Degree at University of Texas Southwestern Medical School in 2006.After medical school, he continued his Internal Medicine training at UT Southwestern and is board certified by the American Board of Internal Medicine.Prior to joining the Low T Center as a medical director, Dr. Tran spent five years as an Assistant Professor at UT Southwestern Medical School and Parkland Hospital.

Zheng (Alex) Miao, FNP-C
Zheng (Alex) Miao, FNP-C, was born and raised in China. He obtained Baccalaureate of General Study concentrated in Business Management in China in 2006. Alex immigrated to the US in 2008 where he worked as Medical Interpreter (Mandarin-English) with Language Line Services for 2 years before graduating from nursing school. He started his health care career as Nurse Extern (Nurse Tech) in the ICU at a local Texas Health Resources hospital. He graduated from the Tarrant County College School of Nursing in 2011 and began working as a Registered Nurse in various hospital inpatient units. In 2015, Alex earned his Bachelor's degree in Nursing from the University of Texas at Arlington, and in 2019 he graduated with his Master's degree in Nursing and is a board-certified Family Nurse Practitioner.