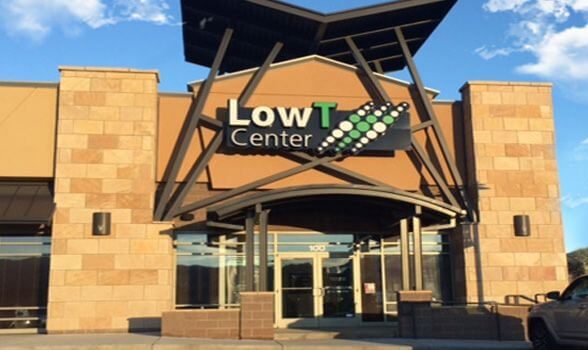 Colorado Springs
---
Hours
Monday:

Tuesday:

Wednesday:

Thursday:

Friday:

Saturday:

Sunday:
Closed on most major holidays
New Year's Day

Easter

Memorial Day

Independence Day

Labor Day

Thanksgiving Day

Christmas Day
---
Colorado Springs Sleep Apnea Treatment
Further Reading
We are one of the largest sleep apnea treatment centers in the country, and at the Colorado Springs Low T Sleep Center, we are dedicated to improving your quality of sleep and your long-term health. We offer an affordable and convenient sleep apnea test in Colorado Springs, and we provide sleep apnea treatment along with equipment and follow ups.
Resolving Sleep Apnea Issues at Colorado Springs Low T Sleep Center
Sleep apnea is a serious condition that produces symptoms like loud snoring, gasping for breath or choking during sleep, mood disturbances, loss of certain cognitive functions, and daytime sleepiness. In some cases, men report a reduced level of sexual desire resulting from lack of restful sleep. The medical team at Low T Sleep Center will perform a complete health assessment to provide the Colorado Springs sleep apnea treatment for your needs. We specialize in delivering practical solutions for our patients and will work to create a personalized treatment plan for sleep apnea in Colorado Springs.
How Our Sleep Study Works
If our Colorado Springs sleep apnea doctor believes you may have sleep apnea, you will be given the equipment to do a home sleep study. Instead of going to a separate sleep lab to do your sleep test, a Colorado Springs home sleep study allows you to sleep in the comfort of your own bed with your own routines.
You will place a small oxygen tube just inside your nose and a pulse oximeter on your finger that measures your oxygen levels. Data is automatically logged for our Colorado Springs sleep clinic, and our sleep doctor will use that information to determine whether you have sleep apnea, the type and the severity of the condition.
Helping You Feel Better With Sleep Apnea Treatment in Colorado Springs
In some cases, quitting smoking, losing weight and other lifestyle changes can resolve your sleep apnea in Colorado Springs. However, for many people, sleep apnea is unrelated to lifestyle, or lifestyle changes might not be sufficient.
We may fit you with a continuous positive airway pressure device. A CPAP keeps your airway open while you sleep. We'll let you try on masks at our office to choose one that is most comfortable for you.
The CPAP device transmits data back to us in real time so we can follow up with adjustments. If you are not wearing the mask, we'll work with you to figure out how we can make it comfortable for you and ensure that your sleep apnea is adequately treated. We are dedicated to finding solutions for your sleep apnea in Colorado Springs.
We also know that cost and convenience matter. We are in-network with most insurance companies. We also have competitively priced self-pay plans.
At the Colorado Springs Low T Sleep Center, we want you to be as healthy as possible. If you are feeling tired, waking up frequently throughout the night or suffering from any other symptoms that may be sleep apnea-related, make an online appointment with us today.
Start Sleeping Well Again
Snoring, daytime sleepiness, mood changes - does this sound like you? Low T Center can help determine whether sleep apnea is causing your fatigue and other symptoms. Why go another night without restful sleep? Let our team get you back on track to better health and better sleep.
Make an Appointment
Your Medical Providers at Low T Center - Sleep Apnea Colorado Springs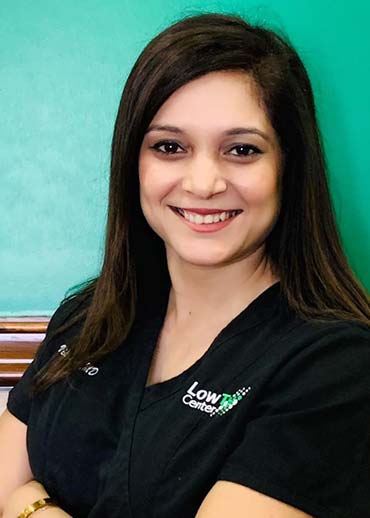 Dr. Vidya Pai, M.D., Head of Sleep Medicine
Dr. Pai completed her internship at Drexel University and her residency at Michigan State University. She then completed a fellowship in Sleep Medicine at the prestigious Harvard University in Boston, MA. She is Board certified in Sleep medicine and a member of the American Academy of Sleep Medicine. She has a special interest in diagnosing and treating complex sleep disorders and truly understands how sleep apnea, narcolepsy, restless legs and parasomnias disrupt lives of patients and their families. Prior to working at Low T Center as the National Sleep Director, Dr. Pai was the Sleep Medicine Director at Providence Health Center, RI and at North Texas Medical Center, TX. Dr. Pai enjoys teaching and writing and has published several peer reviewed articles.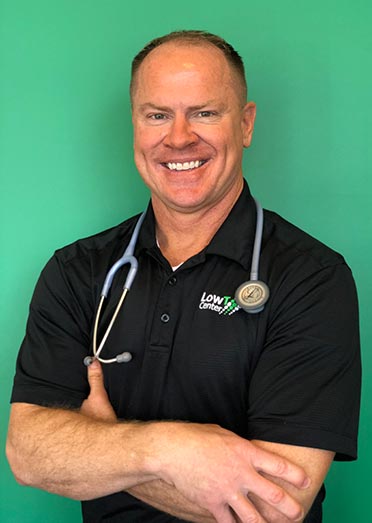 Dr. John Garver, D. O.
Dr. John Garver, D. O., a native of Colorado, played sports while earning his undergraduate degree at The University of Northern Colorado in Greeley. He went on to complete his medical degree at the University of Medicine and Biosciences Osteopathic School of Medicine. He completed his family medicine residency at Saint Anthony's in Denver Colorado and has been board-certified in family medicine since 2006.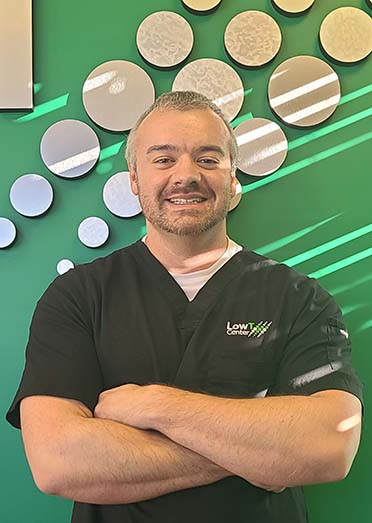 Matthew Chernikovich, PA-C
Matthew Chernikovich received his Masters' Degree in Physician Assistant Studies from Rosalind Franklin University in North Chicago, IL in 2018. After graduating, he moved to Colorado Springs where he enjoys hiking, weight lifting and traveling.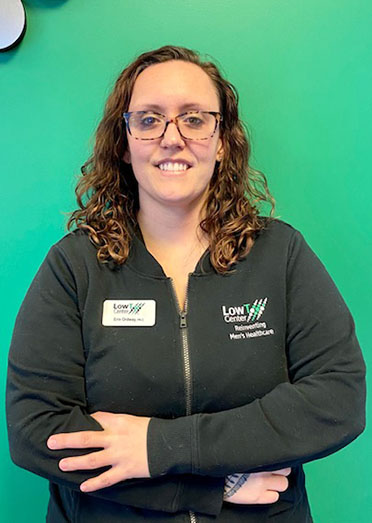 Erin Ordway
Erin Ordway earned her undergraduate degree at University of Maryland, College Park then furthered her education at A.T. Still University, graduating with a degree in Physician Assistant Studies in 2014. She joins the team having worked with a wide array of patient populations and is looking forward to sharing her family practice experience with the Low T Center. She is the Assistant Clinic Director of the Colorado Springs Low T Center.