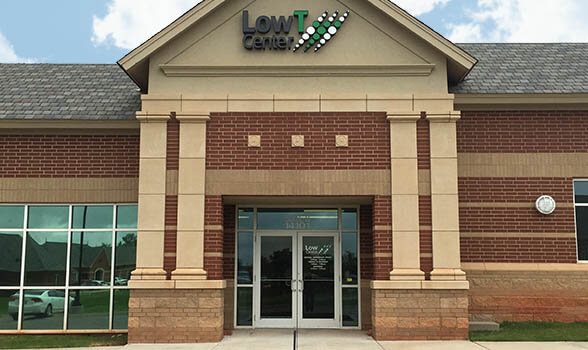 Edmond
---
Hours
Monday:

Tuesday:

Wednesday:

Thursday:

Friday:

Saturday:

Sunday:
Closed on most major holidays
New Year's Day

Easter

Memorial Day

Independence Day

Labor Day

Thanksgiving Day

Christmas Day
---
Get Help for Your Sleep Apnea at Edmond Low T Sleep Center
Further Reading
Our fully integrated approach to Edmond sleep apnea treatment at one of the country's largest sleep apnea treatment centers can help you get the sleep you need. Sleep apnea can be disruptive to your quality of life and to your health. At Low T Sleep Center, we offer a sleep apnea test in Edmond along with diagnosis and sleep apnea treatment that can help you sleep better once again.
Sleep apnea causes you to stop breathing multiple times throughout the night. In addition to disturbing your sleep, this affects the amount of oxygen in your blood, tissue and brain and can eventually lead to more serious health conditions.
Proven Sleep Apnea Treatments at Edmond Low T Sleep Center
If you suffer from sleep apnea, you may experience episodes of choking or gasping for breath during sleeping hours. Sleep apnea may manifest in daytime sleepiness, lethargy, reduced cognitive functions, and even depression. The experienced medical team at Low T Sleep Center will provide advanced health assessment tools, including convenient home sleep tests. We will then devise an Edmond sleep apnea treatment plan that fits your lifestyle and works to resolve your symptoms quickly and effectively. We work with you to find comfortable solutions for your personal situation.
Our Sleep Apnea Testing in Edmond
When you come to see us about problems with fatigue, snoring or restless sleep, an Edmond home sleep study may confirm that sleep apnea is responsible. With a home sleep test, you do not have to wait until there is an opening at a sleep clinic in Edmond, pay a great deal of money for the test or spend a night outside the comfort of your own home. We'll provide you with a small oxygen tube that sits just inside your nose and a monitor that you wear on your finger to measure the oxygen in your blood. The necessary data will be tracked automatically by the equipment, allowing our Edmond sleep apnea doctor to get back to you quickly with a diagnosis.
How Edmond Low T Sleep Center Can Help
Some people are able to control their sleep apnea with lifestyle changes. Exercising, losing weight, quitting smoking and avoiding sleeping on your back may all help. However, when sleep apnea does not appear to be connected to lifestyle or when these changes are not enough, you might need a continuous positive airway pressure device as a part of your Edmond sleep apnea treatment plan.
You wear a CPAP device while you sleep at night. At Edmond Low T Sleep Center, we provide a variety of different masks from two of the leading manufacturers of sleep apnea products. After trying these on at our office to find a comfortable fit, you will take one home with you. The CPAP device provides continual data to us while you sleep, so we are able to make adjustments as needed to make sure you are getting the maximum benefit from the device.
If you feel tired all the time and are ready to get some answers, we want to help you. Make an appointment online today with the Low T Sleep Center to see an Edmond sleep apnea doctor and get started on feeling like yourself again.
Start Sleeping Well Again
Snoring, daytime sleepiness, mood changes - does this sound like you? Low T Center can help determine whether sleep apnea is causing your fatigue and other symptoms. Why go another night without restful sleep? Let our team get you back on track to better health and better sleep.
Make an Appointment
Your Medical Providers at Low T Center - Sleep Apnea Edmond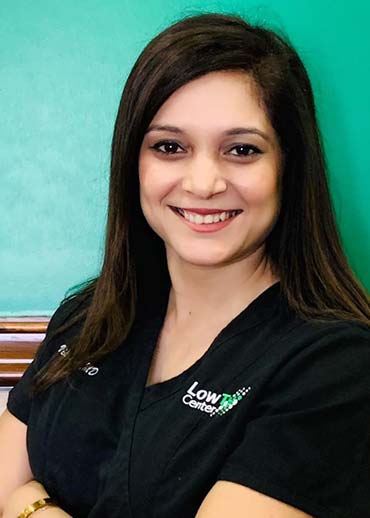 Dr. Vidya Pai, M.D., Head of Sleep Medicine
Dr. Pai completed her internship at Drexel University and her residency at Michigan State University. She then completed a fellowship in Sleep Medicine at the prestigious Harvard University in Boston, MA. She is Board certified in Sleep medicine and a member of the American Academy of Sleep Medicine. She has a special interest in diagnosing and treating complex sleep disorders and truly understands how sleep apnea, narcolepsy, restless legs and parasomnias disrupt lives of patients and their families. Prior to working at Low T Center as the National Sleep Director, Dr. Pai was the Sleep Medicine Director at Providence Health Center, RI and at North Texas Medical Center, TX. Dr. Pai enjoys teaching and writing and has published several peer reviewed articles.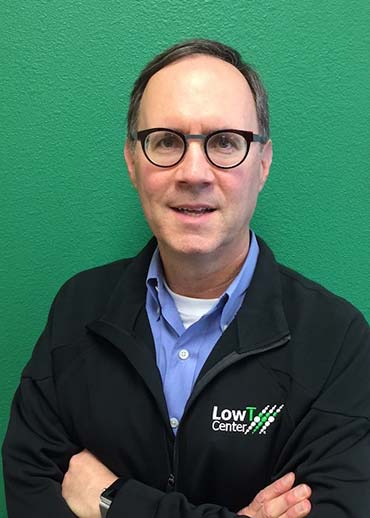 Alan S Bock, M.D.
Dr. Bock graduated from the University of Texas Medical Branch in Galveston. He returned home to complete his residencyat the OU Medical Center and has been in private practice in Oklahoma City since 1987. He is board-certified in internal medicine and is a member of the American College of Physicians. He was a principal investigator in multiple medical research studies. He has a strong interest in the aging process and its effects on his patients. He views hormonal replacement and particularly testosterone replacement as a valuable tool to limit the effects of aging and enhance well-being. He joinedLow T Center as a Medical Director for the Oklahoma City Center in 2013.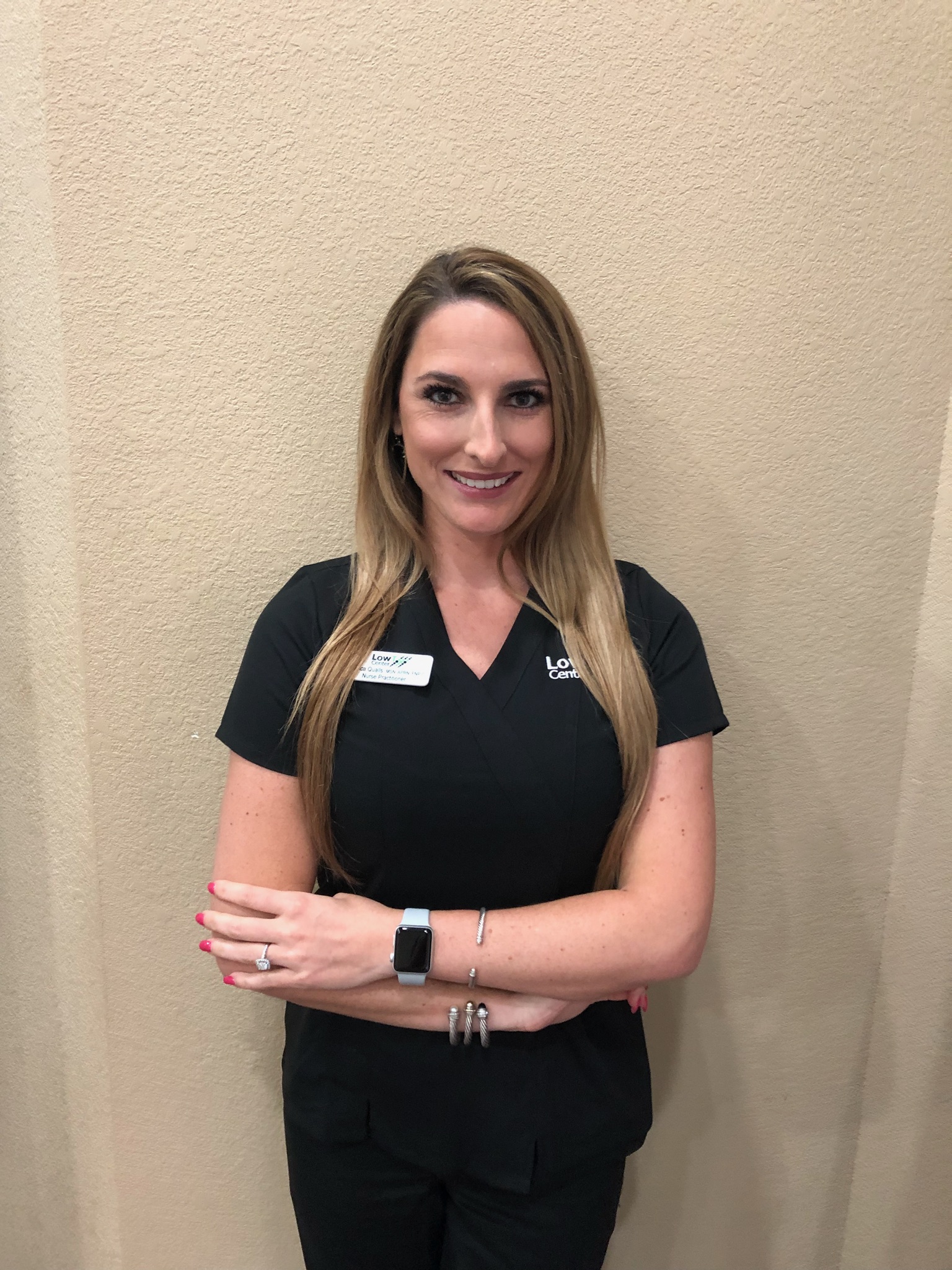 Jessica Qualls, MSN, APRN, FNP-C
Jessica Qualls earned her Bachelor of Science in Nursing degree at the University of Oklahoma Health Sciences Center in Oklahoma City, Oklahoma in 2014. She returned to her home of Houston, Texas upon graduating where she began her career at Houston Methodist Hospital working as a certified oncology nurse. While working, Jessica returned to school where she completed her Master of Science in Nursing degree at the University of Texas Health Sciences Center in Houston, Texas in 2018. She then returned to Oklahoma City to start her career as a certified Family Nurse Practitioner.