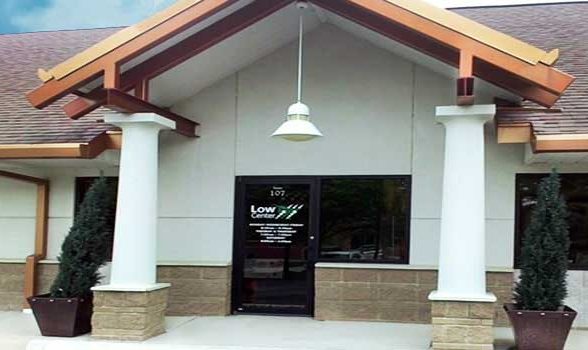 Fayetteville
---
Hours
Monday:

Tuesday:

Wednesday:

Thursday:

Friday:

Saturday:

Sunday:
Closed on most major holidays
New Year's Day

Easter

Memorial Day

Independence Day

Labor Day

Thanksgiving Day

Christmas Day
---
Get Help for Sleep Apnea at Fayetteville Low T Sleep Center
Further Reading
Sleep apnea can affect your quality of life and have serious implications for your health over the long term. If you feel tired all the time or are waking up throughout the night, you might have sleep apnea. At the Low T Sleep Center, one of the country's largest sleep apnea centers, we can give you a sleep apnea test in Fayetteville to find out if this condition is causing your symptoms. As a fully integrated service provider, we also offer Fayetteville sleep apnea treatment, supplies and follow up.
Why Does Sleep Apnea Happen?
Obstructive sleep apnea occurs because of tissue blocking your throat while you are sleeping. Central sleep apnea happens because your brain is not sending the right signals to your brain while you are asleep. Some people have a combination of these two kinds. While some factors can increase your risk of developing sleep apnea, such as being overweight or smoking, in other cases, sleep apnea does not appear to be related to lifestyle issues.
Sleep Apnea Treatment Options at Fayetteville Low T Sleep Center
Low T Sleep Center offers solutions for sleep apnea in Fayetteville, which causes breathing to stop during sleep. Patients with this condition often awaken with a sensation of choking or gasping for breath. Low T Sleep Center will provide diagnostic tools that may include a convenient home sleep test in Fayetteville, health assessments and other tools to pinpoint the source of the problem. Proper Fayetteville sleep apnea treatment will provide prompt relief for many symptoms of sleep apnea, including fatigue, moodiness, lethargy, loss of interest in sex and cognitive issues. We work with you to find a sleep apnea treatment in Fayetteville for your needs.
Our Home Sleep Test in Fayetteville
When you seek a sleep apnea diagnosis and treatment at Fayetteville Low T Sleep Center, we won't send you offsite to an expensive and inconvenient sleep lab for overnight sleep apnea testing. Instead, we'll give you the equipment you need for a home sleep study. Inexpensive and offering quick results, our Fayetteville home sleep test allows you to remain in the comfort of your own home. You will place a small oxygen tube in your nose and a pulse oximeter on your finger to check your oxygen levels while you sleep.
Creating Your Personalized Fayetteville Sleep Apnea Treatment Plan
Your Fayetteville sleep apnea treatment plan may involve lifestyle changes, wearing a continuous positive airway pressure device or some combination of these two. A CPAP device keeps your airway open while you are sleeping. You'll have the opportunity to try on different masks at our offices to find one that is comfortable for you.
We receive data in real time from your CPAP device so we can make adjustments to ensure that the device is giving you the greatest benefit. Follow-ups to make sure that our Fayetteville sleep apnea treatment plan is effective are important to us. If you are having trouble with the device or any other issues, we'll keep working with you to get the right sleep apnea treatment plan in place.
If you are ready to look for snoring solutions and get help with your sleep problems, we want to help you identify the cause. Make an appointment online and get started with Fayetteville sleep apnea treatment today at your local Low T Sleep Center.
Start Sleeping Well Again
Snoring, daytime sleepiness, mood changes - does this sound like you? Low T Center can help determine whether sleep apnea is causing your fatigue and other symptoms. Why go another night without restful sleep? Let our team get you back on track to better health and better sleep.
Make an Appointment
Your Medical Providers at Low T Center - Sleep Apnea Fayetteville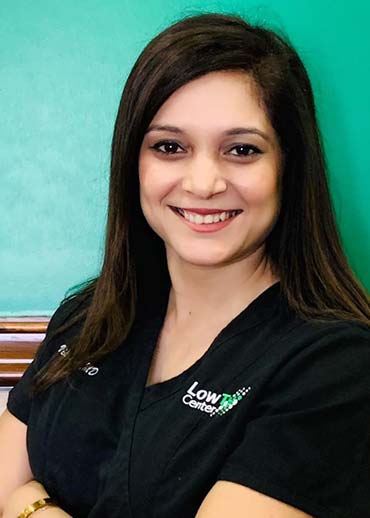 Dr. Vidya Pai, M.D., Head of Sleep Medicine
Dr. Pai completed her internship at Drexel University and her residency at Michigan State University. She then completed a fellowship in Sleep Medicine at the prestigious Harvard University in Boston, MA. She is Board certified in Sleep medicine and a member of the American Academy of Sleep Medicine. She has a special interest in diagnosing and treating complex sleep disorders and truly understands how sleep apnea, narcolepsy, restless legs and parasomnias disrupt lives of patients and their families. Prior to working at Low T Center as the National Sleep Director, Dr. Pai was the Sleep Medicine Director at Providence Health Center, RI and at North Texas Medical Center, TX. Dr. Pai enjoys teaching and writing and has published several peer reviewed articles.

Mindy Kazery, MNSC, APRN, FNP-C
Mindy Kazery, MNSC, APRN, FNP-C, is a board certified Family Nurse Practitioner, specializing in health and wellness throughout the lifespan. Mindy obtained her Bachelor of Nursing at the University of Arkansas in 2010 followed by her Masters of Nursing Science through the University of Arkansas for Medical Sciences in 2015. She has over six years of experience in family practice as well as urgent care. Over the years Mindy has developed a passion for helping patients meet their wellness goals and, as such, became interested in supporting them through age-related changes with multiple treatment modalities.