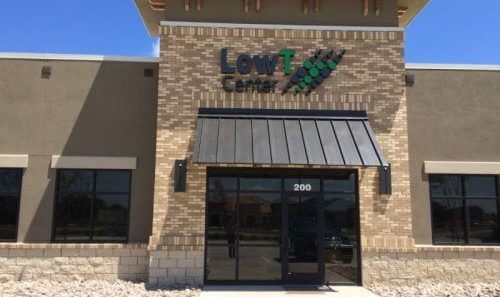 Fort Worth
---
Hours
Monday:

Tuesday:

Wednesday:

Thursday:

Friday:

Saturday:

Sunday:
Closed on most major holidays
New Year's Day

Easter

Memorial Day

Independence Day

Labor Day

Thanksgiving Day

Christmas Day
---
Getting the Sleep Apnea Treatment in Fort Worth That You Need
Further Reading
We are one of the country's largest sleep apnea treatment centers, and we want to help you with your sleep apnea in Fort Worth. Our integrative approach means that we are with you every step of the way. This begins with diagnosis, including a sleep apnea test in Fort Worth, as well as treatment and follow-up. Our aim is to find a solution for your sleep apnea in Fort Worth that will help you feel better.
Sleep Studies & Treatment at Fort Worth Low T Sleep Center
Sleep apnea affects as many as 22 million people in the U.S. This condition frequently goes undiagnosed which sometimes leads to serious side effects like heart attack and stroke for those with this medical condition. Some of the most common symptoms of sleep apnea include grogginess, irritability and a reduction in cognitive faculties. Low T Sleep Center offers health assessments and convenient home sleep tests to diagnose sleep apnea quickly and accurately. Our Fort Worth sleep apnea treatment plans are tailor-made to provide practical and effective solutions for your specific medical condition. We work with you to help you achieve your best health now and in the future.
We Can Diagnose Your Sleep Apnea in Fort Worth
Talking to you about your symptoms and giving you a health assessment can help us determine whether sleep apnea might be an issue for you, but you will need to do a home sleep study in Fort Worth to get a diagnosis. This type of sleep test means that you do not have to go to a clinic and spend a night away from home. Instead, you can do the test from the comfort of your own bed, where you are likely to sleep better and provide us with more accurate data.
We'll give you the equipment that you need for the test. It is easy to use and includes a small oxygen tube that you place in your nose and a pulse oximeter that you wear on your finger to measure how much oxygen is in your blood. All data is electronically logged for us at the sleep clinic in Fort Worth, where we will evaluate it and provide quick results.
CPAP and Other Sleep Apnea Treatment Options in Fort Worth
Some cases of sleep apnea in Fort Worth can be resolved with lifestyle changes. These might include getting more exercise, losing weight or sleeping on your side or stomach instead of your back. In other cases, the condition does not appear to be related to lifestyle, or lifestyle changes are not sufficient. In these situations, you may need a continuous airway pressure device as a part of your Fort Worth sleep apnea treatment plan.
The CPAP is worn while you sleep and helps you breathe consistently throughout the night by keeping your airway open. We'll work with you to make sure you are comfortable with the device and that you fully understand how to use and care for it. The CPAP sends data to our Fort Worth sleep doctor while you sleep that allows us to make any needed adjustments.
If you think you may have sleep apnea, we are here to help. Make an online appointment today with the Fort Worth Low T Sleep Center.
Start Sleeping Well Again
Snoring, daytime sleepiness, mood changes - does this sound like you? Low T Center can help determine whether sleep apnea is causing your fatigue and other symptoms. Why go another night without restful sleep? Let our team get you back on track to better health and better sleep.
Make an Appointment
Your Medical Providers at Low T Center - Sleep Apnea Fort Worth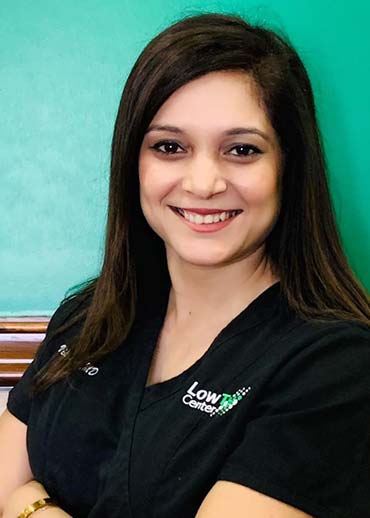 Dr. Vidya Pai, M.D., Head of Sleep Medicine
Dr. Pai completed her internship at Drexel University and her residency at Michigan State University. She then completed a fellowship in Sleep Medicine at the prestigious Harvard University in Boston, MA. She is Board certified in Sleep medicine and a member of the American Academy of Sleep Medicine. She has a special interest in diagnosing and treating complex sleep disorders and truly understands how sleep apnea, narcolepsy, restless legs and parasomnias disrupt lives of patients and their families. Prior to working at Low T Center as the National Sleep Director, Dr. Pai was the Sleep Medicine Director at Providence Health Center, RI and at North Texas Medical Center, TX. Dr. Pai enjoys teaching and writing and has published several peer reviewed articles.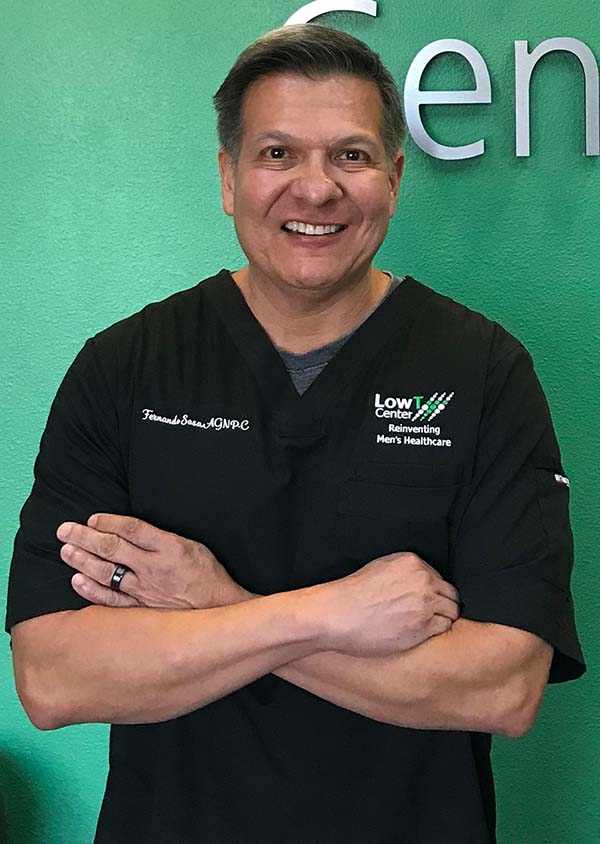 Fernando Sosa
Fernando received his bachelor's of science in nursing from Midwestern state university in 1994. He continued his education with Walden university health and science where he earned his nurse practitioner in 2019. Fernando practiced for over 25 years in nursing before joining the team at LowT.

J'Lin Stewart, FNP-BC
J'Lin is a Board-Certified Family Nurse Practitioner with 10 years of experience in urgent care, hormone replacement, primary care, internal medicine, and aesthetics. J'Lin graduated from Texas Tech University Health Science Center in Lubbock with her undergraduate nursing degree in 1997 and worked in surgical ICU the majority of her RN career. She graduated with her Masters in Nursing and Family Nurse Practitioner in 2011 from West Texas A&M University. J'Lin practiced in Lubbock, Tx for 9 years and developed a particular interest in TRT treating both men and women. She has a special interest in diagnosing and treating low testosterone in order to improve the overall quality of life and general wellness of her patients.