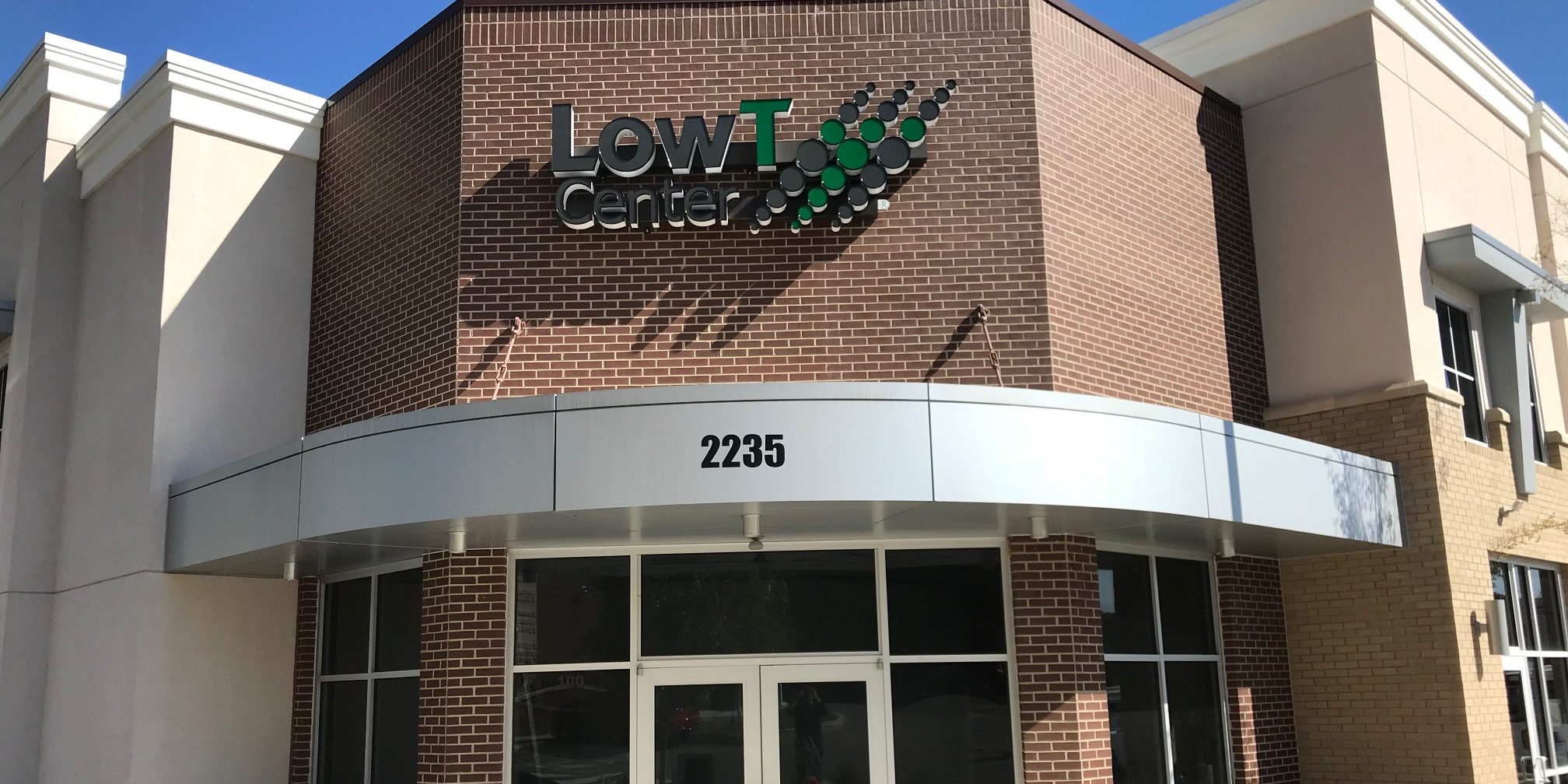 Franklin
---
Hours
Monday:

Tuesday:

Wednesday:

Thursday:

Friday:

Saturday:

Sunday:
Closed on most major holidays
New Year's Day

Easter

Memorial Day

Independence Day

Labor Day

Thanksgiving Day

Christmas Day
---
Get Your Sleep Apnea Treated in Franklin
Further Reading
If you are suffering from sleep apnea, your quality of life may suffer, and your risk for more serious conditions could increase. Our sleep apnea treatment in Franklin may help. We offer a sleep apnea test at the Franklin Low T Sleep Center. As one of the country's largest centers for sleep apnea treatment, we are dedicated to helping you feel better. Our Franklin sleep apnea treatment is aimed at helping you get a good night's sleep every night.
Franklin Low T Sleep Center Sleep Issues Treatment
Sleep apnea has been found in studies to put you at significantly greater risk of having a heart attack or a stroke. Symptoms of sleep apnea may include restless sleep, frequent interruptions because of gasping or choking, moodiness, irritability and even depression. The medical professionals at Low T Sleep Center will use advanced health assessment tools to determine whether sleep apnea is responsible for your symptoms. If this is the case, our team will design a Franklin sleep apnea treatment plan that suits your needs and your lifestyle. We will work with you to determine effective treatment for your needs to ensure that you enjoy the best quality of life every day.
What is Sleep Apnea?
Sleep apnea happens when you stop breathing while you are sleeping. This can happen because your brain is not signaling your muscles to respond correctly or because your airway is blocked. Sleeping on your side instead of your back or losing weight can sometimes relieve the symptoms, but this is not always effective.
Our Home Sleep Apnea Test in Franklin
Our home sleep study in Franklin is comfortable and convenient for you. Instead of having to wait weeks or longer for an appointment at an offsite clinic and spending a night away from home, you can sleep in your own bed and still get the data to us that we need. We'll provide easy-to-use equipment which includes a small oxygen tube and nasal cannula to measure the flow of air, a pulse oximeter that is placed on your finger to measure the oxygen in your blood, and a chest strap similar to an athletic heart rate monitor to measure respiratory effort. All data is automatically recorded for our sleep doctor for analysis. This should be far less intrusive than spending the night in a sleep center in Franklin. Our Franklin sleep doctor will review the data and get results to you quickly.
Treatment for Sleep Apnea
If we determine that you have sleep apnea, we'll put together an individualized sleep apnea treatment plan that works for you. This could involve lifestyle changes or a using a continuous positive airway pressure device. We help you get used to the CPAP and follow-up to make sure it is comfortable for you. We will make any necessary adjustments.
At Low T Sleep Center in Franklin, we don't stop working with you once we have a sleep apnea diagnosis and decide on a treatment. Our aim is to figure out how we can help you sleep better, and that means continuing to work with you to help remove any obstacles to treatment so you can feel like yourself again.
If you want to get treatment for fatigue, sleeplessness or other issues, we want to help. Make an online appointment with us today at Low T Sleep Center to find out more information about sleep apnea treatment in Franklin.
Start Sleeping Well Again
Snoring, daytime sleepiness, mood changes - does this sound like you? Low T Center can help determine whether sleep apnea is causing your fatigue and other symptoms. Why go another night without restful sleep? Let our team get you back on track to better health and better sleep.
Make an Appointment
Your Medical Providers at Low T Center - Sleep Apnea Franklin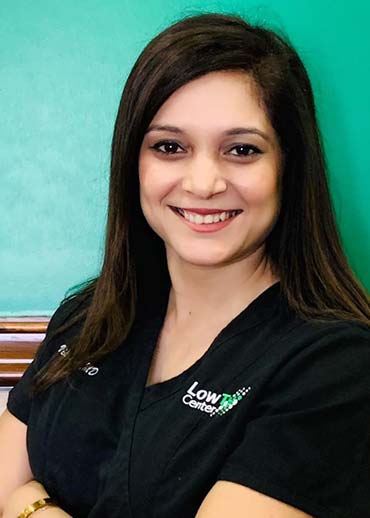 Dr. Vidya Pai, M.D., Head of Sleep Medicine
Dr. Pai completed her internship at Drexel University and her residency at Michigan State University. She then completed a fellowship in Sleep Medicine at the prestigious Harvard University in Boston, MA. She is Board certified in Sleep medicine and a member of the American Academy of Sleep Medicine. She has a special interest in diagnosing and treating complex sleep disorders and truly understands how sleep apnea, narcolepsy, restless legs and parasomnias disrupt lives of patients and their families. Prior to working at Low T Center as the National Sleep Director, Dr. Pai was the Sleep Medicine Director at Providence Health Center, RI and at North Texas Medical Center, TX. Dr. Pai enjoys teaching and writing and has published several peer reviewed articles.

Vivak Bhatt, M.D.
Prior to joining Low T Center, Dr. Bhatt was Assistant Professor of Clinical Medicine at Vanderbilt University School of Medicine in Nashville, TN. Dr. Bhatt received his Bachelors' Degree in Psychology from Austin College in Sherman, TX and his Medical Degree from Ross University School of Medicine. He completed his residency in Family Practice at University of Tennessee – Memphis.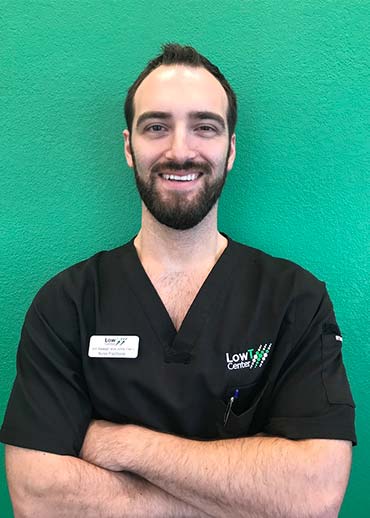 Jonathan Awwad, MSN, APRN, FNP-C
Jonathan Awwad graduated with his Bachelors of Science in Nursing from the University of Tennessee at Martin in 2012. After years of Emergency Department Nursing he obtained a Masters of Science in Nursing from South University, followed by a post-masters certificate in Family Nurse Practitioner from Tennessee State University. Jon joined the Low T Center team in 2018 as 2nd Provider at the Franklin Tennessee location. He is a member of the American Society for Men's Health and is very passionate about Men's health and wellness.

Lyndsey Raines MSN FNP-C
Lyndsey Raines earned her Bachelor's of Science in Nursing at the University of Tennessee at Martin. After 9 years of nursing and supervisory experience in Women's Health, she later obtained a Masters of Science in Nursing from Tennessee State University, and became a board certified Family Nurse Practitioner. Lyndsey joined the team at the Low-T Center in Franklin, Tennessee in 2020. Her passion lies in the achievement of overall health and wellness for her patients, and the advocacy for the highest quality of life.