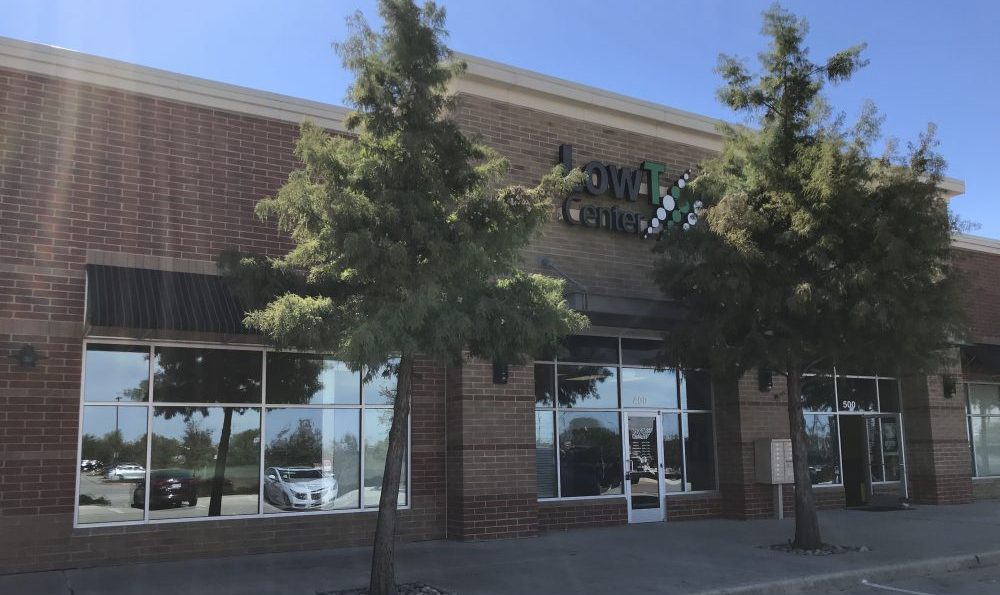 Frisco
---
Hours
Monday:

Tuesday:

Wednesday:

Thursday:

Friday:

Saturday:

Sunday:
Closed on most major holidays
New Year's Day

Easter

Memorial Day

Independence Day

Labor Day

Thanksgiving Day

Christmas Day
---
Sleep Apnea Solutions in Frisco That Work For You
Further Reading
If you have been snoring loudly enough to wake family members or sleeping restlessly, you might have sleep apnea. We offer a home sleep apnea test in Frisco for convenient diagnosis. If you have this condition, we will create a sleep apnea treatment plan in Frisco that addresses your lifestyle, needs and physical health. We are one of the largest sleep apnea centers in the country, and at Low T Sleep Center in Frisco, we want to help you get a good night's sleep.
What is Sleep Apnea?
When you have sleep apnea, you regularly stop breathing throughout the night. This condition has been linked in studies to a significantly increased likelihood of having a heart attack or a stroke. It can take years off your life as your heart, brain, and body are deprived of oxygen throughout the night. This might cause you to snore or to wake up gasping. Although approximately 22 million people in the United States have sleep apnea, around 80% are not diagnosed. You may be sleeping restlessly without realizing it and wonder why you are so tired all the time even though you think you are getting the recommended seven or eight hours of sleep nightly. This could indicate that you have sleep apnea, and at the Low T Sleep Center in Frisco, we can help.
Sleep Apnea Treatment at Frisco Low T Sleep Center
Some of the most common symptoms of sleep apnea may include drowsiness during the day, a feeling of lethargy, depression, anxiety and mood disturbances. If you are experiencing any of these symptoms, Low T Sleep Center can help with proven Frisco sleep apnea treatment and health assessment options that work to reduce the symptoms of this condition. We work with you and provide a holistic and practical approach to treating your sleep apnea in Frisco and helping you to feel your best now and in the future.
We Offer Sleep Apnea Diagnosis in Frisco
A health assessment can help point us in the direction of sleep apnea as the potential cause of your symptoms, and then we will provide a home sleep study to precisely diagnose you. A home sleep test in Frisco has a number of advantages over going to a sleep lab. It is more convenient for you, and you do not have to experience the discomfort of a night away from home, sleeping in a strange bed, monitored by a sleep tech while connected to various devices. You won't have to wait to get an appointment at an offsite facility, either, which can take weeks. We'll provide the easy-to-use equipment that you need for the test. The small oxygen tube and cannula you place in your nose, the pulse oximeter worn on your index finger, and the chest strap similar to an athletic heart rate monitor are unobtrusive and will automatically record data for us so our Frisco sleep doctor can evaluate it and determine whether you have sleep apnea, as well as the type and the severity.
Sleep Apnea Treatment in Frisco For You
Our treatment is designed to meet your health and lifestyle needs. We'll create a plan with you that you can stick to, and we'll follow up to make sure that it is working for you. If it isn't, we'll try to address and resolve the issues. We are dedicated to improving your sleep.
If you feel tired all the time or are suffering from symptoms that you believe are related to sleep apnea in Frisco, make an appointment online today with the Frisco Low T Sleep Center. We want to help you feel good again.
Start Sleeping Well Again
Snoring, daytime sleepiness, mood changes - does this sound like you? Low T Center can help determine whether sleep apnea is causing your fatigue and other symptoms. Why go another night without restful sleep? Let our team get you back on track to better health and better sleep.
Make an Appointment
Your Medical Providers at Low T Center - Sleep Apnea Frisco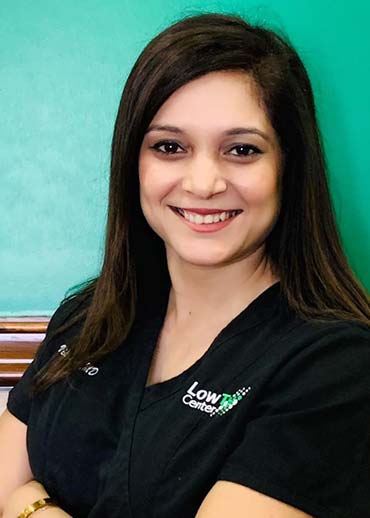 Dr. Vidya Pai, M.D., Head of Sleep Medicine
Dr. Pai completed her internship at Drexel University and her residency at Michigan State University. She then completed a fellowship in Sleep Medicine at the prestigious Harvard University in Boston, MA. She is Board certified in Sleep medicine and a member of the American Academy of Sleep Medicine. She has a special interest in diagnosing and treating complex sleep disorders and truly understands how sleep apnea, narcolepsy, restless legs and parasomnias disrupt lives of patients and their families. Prior to working at Low T Center as the National Sleep Director, Dr. Pai was the Sleep Medicine Director at Providence Health Center, RI and at North Texas Medical Center, TX. Dr. Pai enjoys teaching and writing and has published several peer reviewed articles.

Noelle Garcia