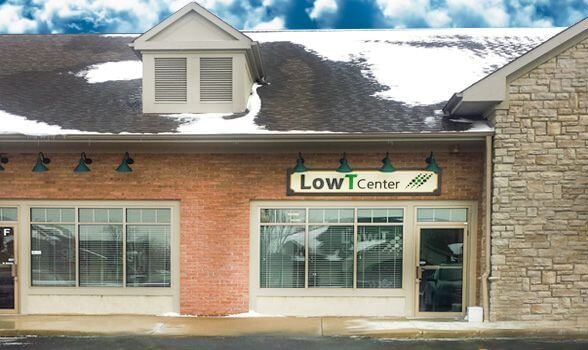 Gahanna
---
Hours
Monday:

Tuesday:

Wednesday:

Thursday:

Friday:

Saturday:

Sunday:
Closed on most major holidays
New Year's Day

Easter

Memorial Day

Independence Day

Labor Day

Thanksgiving Day

Christmas Day
---
Get Help For Sleep Apnea in Gahanna
Further Reading
Did you know that sleep apnea affects around 22 million Americans? In as many as 80% of people, it goes undiagnosed. Our home sleep apnea test in Gahanna can help us determine whether you are suffering from this condition. We take a fully integrated approach to sleep apnea treatment in Gahanna, and this means that in addition to diagnosing you, we offer personalized treatment, supplies and follow up. We are one of the country's largest sleep apnea centers, and we want to help you overcome your sleep apnea problems and sleep through the night.
Getting the Right Sleep Apnea Treatment at Gahanna Low T Sleep Center
If you are suffering from lethargy, sleepiness while driving, loss of interest in your normal activities, loud snoring and irritability, you may be experiencing classic signs of sleep apnea. Low T Sleep Center offers Gahanna sleep apnea treatments designed to suit your busy lifestyle and your needs. We offer health assessment options and provide a simple home sleep test to diagnose sleep apnea in the most comfortable and practical way possible. Our Gahanna Low T Sleep Center team of medical professionals will provide you with the right options for resolving sleep apnea symptoms and getting the best night's sleep for a brighter tomorrow.
Sleep Apnea Diagnosis at the Gahanna Low T Sleep Center
Sleep apnea causes you to stop breathing repeatedly throughout the night. This is a dangerous condition and is linked with a significantly higher likelihood of having a heart attack or a stroke. When you resume breathing again, you may gasp and choke, and this can cause restless sleep even if you are not aware of it. This affects your quality of life in the shorter term and may lead to more serious health problems over the longer term.
We will do a health assessment to help us determine whether it is likely that you have sleep apnea, and then our sleep apnea doctor in Gahanna will arrange for you to take a home sleep test. This is easier, more convenient and less expensive than having to go to a sleep facility to spend the night, and it allows us to make a quicker diagnosis as well. You'll be able to take home our equipment and spend the night in the comfort of your own bed. We'll make a diagnosis based on the information that is automatically recorded for us.
Helping You Get A Good Night's Sleep in Gahanna
We know that the most important part of treating you for sleep apnea in Gahanna is finding a plan that works for you as an individual. This could mean lifestyle changes, using a continuous positive airway pressure device (CPAP) or some combination of the two. Our treatment is not about prescribing a plan for you and sending you away with a list of changes to make or sleep apnea equipment to use. We want to ensure that your sleep is improving, so we will do follow-ups and make adjustments as needed. Our focus is on your comfort and health.
If you want to find out whether sleep apnea is causing your symptoms and start your Gahanna sleep apnea treatment plan, make an online appointment with us today at Low T Sleep Center. We are in-network with most providers and have some of the lowest self-pay plans available for those without insurance or on high deductible plans.
Start Sleeping Well Again
Snoring, daytime sleepiness, mood changes - does this sound like you? Low T Center can help determine whether sleep apnea is causing your fatigue and other symptoms. Why go another night without restful sleep? Let our team get you back on track to better health and better sleep.
Make an Appointment
Your Medical Providers at Low T Center - Sleep Apnea Gahanna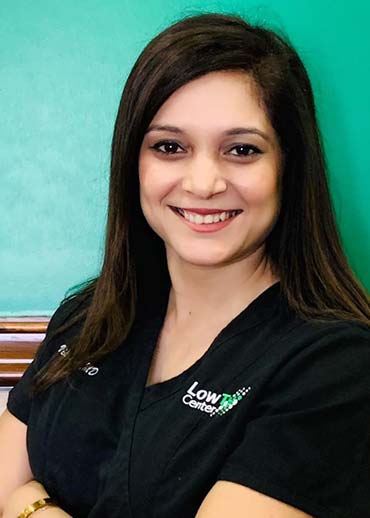 Dr. Vidya Pai, M.D., Head of Sleep Medicine
Dr. Pai completed her internship at Drexel University and her residency at Michigan State University. She then completed a fellowship in Sleep Medicine at the prestigious Harvard University in Boston, MA. She is Board certified in Sleep medicine and a member of the American Academy of Sleep Medicine. She has a special interest in diagnosing and treating complex sleep disorders and truly understands how sleep apnea, narcolepsy, restless legs and parasomnias disrupt lives of patients and their families. Prior to working at Low T Center as the National Sleep Director, Dr. Pai was the Sleep Medicine Director at Providence Health Center, RI and at North Texas Medical Center, TX. Dr. Pai enjoys teaching and writing and has published several peer reviewed articles.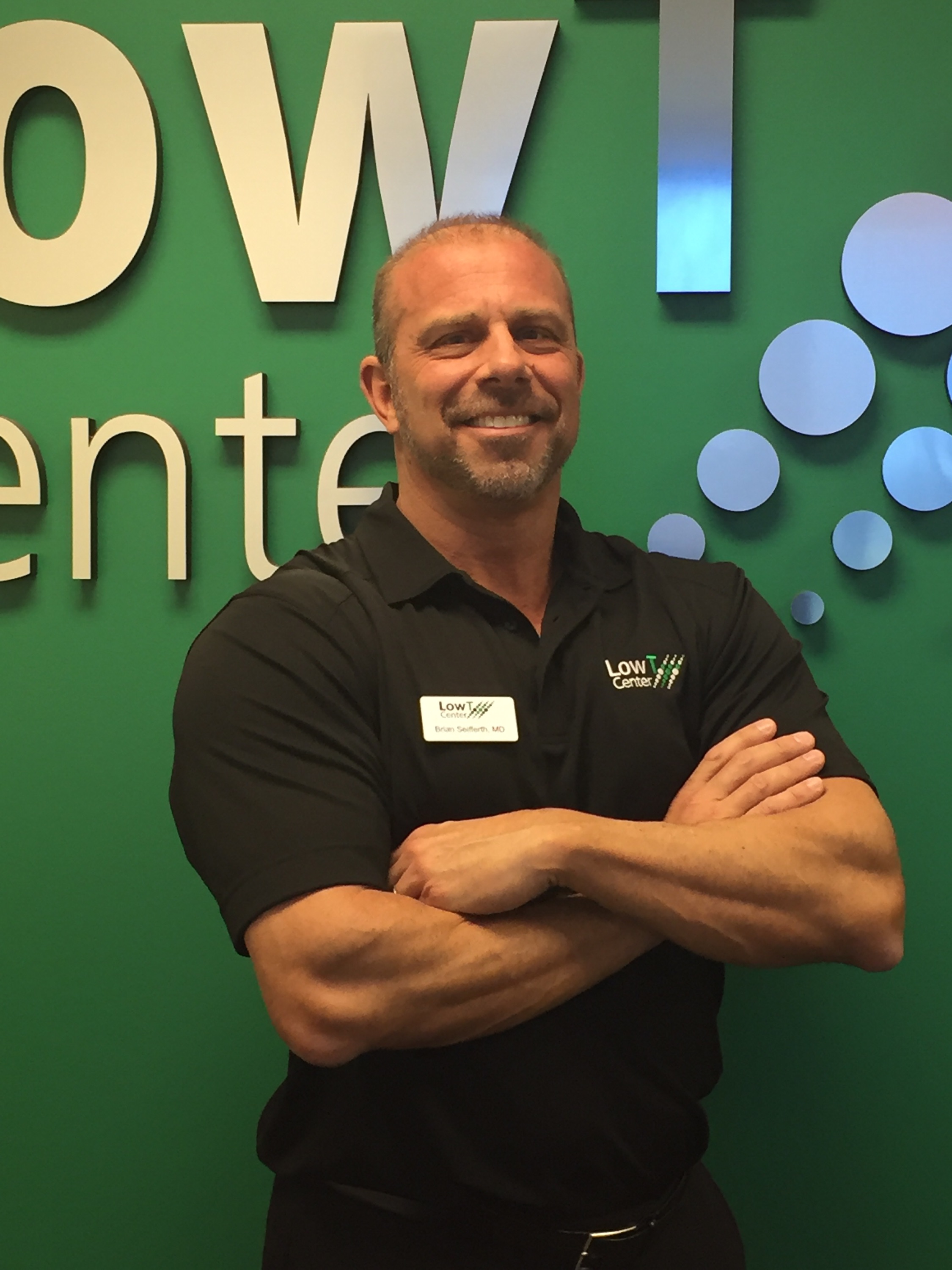 Brian Seifferth, M.D.
Dr. Seifferth graduated from Ohio State University in 1989 with a Bachelor of Science in Biology. He went on the Medical School at the Ohio State University College of Medicine, earning a Medical Doctor degree in 1994. Dr. Seifferth completed his residency in Emergency Medicine at Ohio State University Wexner Medical Center, and has served as the Emergency Department Medical Director, and Medical Staff President for Memorial Hospital of Union County. Dr. Seifferth is Board Certified in Emergency Medicine. He resides in Dublin with his wife and three daughters.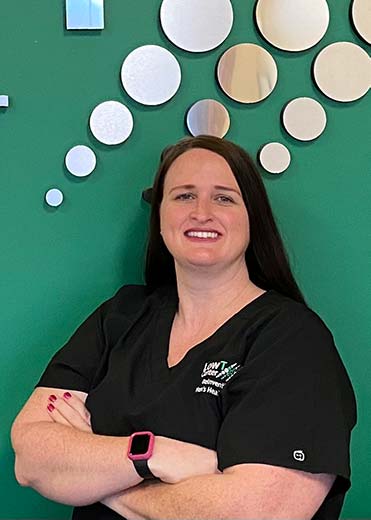 Jamie Heinzman, MSN, APRN-CNP, FNP-C
Jamie completed her first Bachelor of Science degree at University of California, Riverside in 2006, majoring in Biology. During her time in college, she was called to duty for the California Air Force National Guard. She served a year of active duty which included several months in Baghdad, Iraq. She went on to move back to Ohio, where she was born to pursue her dream of nursing. She completed an associate of applied science in nursing from Ohio University Zanesville and completed a second Bachelor of Science degree in Nursing from Ohio University conjointly in 2012. She went on to obtain a Master's Degree in Nursing from Walden University in 2017, majoring in and becoming certified as a Family Nurse Practitioner. She has experience in pediatrics, family practice, and urology.