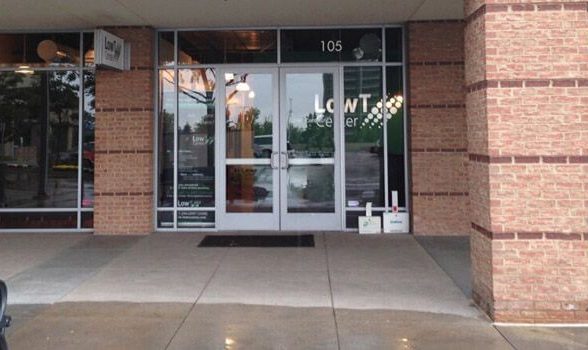 Greenwood Village
---
Hours
Monday:

Tuesday:

Wednesday:

Thursday:

Friday:

Saturday:

Sunday:
Closed on most major holidays
New Year's Day

Easter

Memorial Day

Independence Day

Labor Day

Thanksgiving Day

Christmas Day
---
Find Help for Sleep Apnea in Greenwood Village
Further Reading
Sleep apnea affects around 22 million people in the United States, but most go undiagnosed. This condition, which causes you to stop breathing while you are sleeping, can lead to serious health problems. We offer a sleep apnea test in Greenwood Village and fully integrated sleep apnea treatment. The foundation of our approach is to create a personalized plan that works for you.
Sleep Apnea Solutions at Greenwood Village Low T Sleep Center
If you suffer from symptoms like loud snoring, frequent awakening at night, a sense of choking or gasping for breath and sleepiness during your waking hours, you may have a condition known as sleep apnea. This serious health condition can shave years off your life and make you significantly more at risk of having a heart attack or a stroke. Greenwood Village Low T Sleep Center will perform a health assessment and may suggest a simple home sleep test to determine whether you are suffering from sleep apnea. If you do have sleep apnea in Greenwood Village, we will design a plan just right for your needs and your lifestyle to help you resolve issues with this condition.
Testing for Sleep Apnea in Greenwood Village
We want your test, diagnosis and treatment to be as easy and affordable as possible. Our home sleep study in Greenwood Village means you do not have to spend the night in an uncomfortable testing facility, which can be noisy and disruptive to your sleep. Instead, we provide you with the necessary equipment for a home sleep study that records data for us so our Greenwood Village sleep doctor can determine whether you have sleep apnea, as well as the type and the severity.
An Individual Treatment Plan in Greenwood Village
The appropriate sleep apnea treatment plan is one that works for you and one that you can successfully integrate into your life, and this is what we aim for when we work on a personalized plan with you. Some people's sleep apnea in Greenwood Village can be resolved with lifestyle changes. You may be able to relieve symptoms by sleeping in a different position, losing weight and cutting back on alcohol. However, this is not effective for everyone, and sleep apnea can also develop in people who are slim and who have no other lifestyle factors that cause or exacerbate sleep apnea.
Some people might need a continuous positive airway device to help with breathing throughout the night. If this is the case, we'll work with you to make sure you are comfortable with the technology.
We want you to get the maximum benefit from your Greenwood Village sleep apnea treatment, so we will follow up with you regularly regarding your treatment plan, any obstacles you encounter and the solutions we can offer.
Our test, treatment and supplies are all available at affordable prices. We are in-network with most insurance providers and have some of the lowest self-pay options available for those without insurance or on high deductible plans.
At Greenwood Village Low T Sleep Center, we want to help you feel better and get a good night's sleep. If you think you may have sleep apnea in Greenwood Village, make an online appointment with us today.
Start Sleeping Well Again
Snoring, daytime sleepiness, mood changes - does this sound like you? Low T Center can help determine whether sleep apnea is causing your fatigue and other symptoms. Why go another night without restful sleep? Let our team get you back on track to better health and better sleep.
Make an Appointment
Your Medical Providers at Low T Center - Sleep Apnea Greenwood Village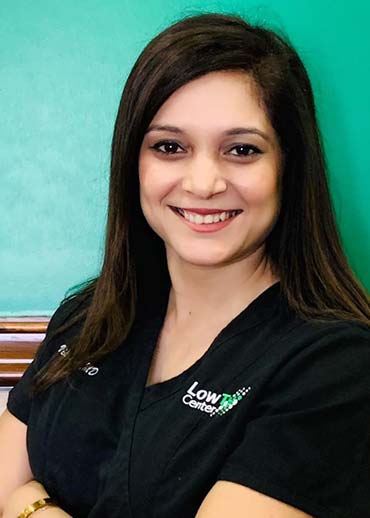 Dr. Vidya Pai, M.D., Head of Sleep Medicine
Dr. Pai completed her internship at Drexel University and her residency at Michigan State University. She then completed a fellowship in Sleep Medicine at the prestigious Harvard University in Boston, MA. She is Board certified in Sleep medicine and a member of the American Academy of Sleep Medicine. She has a special interest in diagnosing and treating complex sleep disorders and truly understands how sleep apnea, narcolepsy, restless legs and parasomnias disrupt lives of patients and their families. Prior to working at Low T Center as the National Sleep Director, Dr. Pai was the Sleep Medicine Director at Providence Health Center, RI and at North Texas Medical Center, TX. Dr. Pai enjoys teaching and writing and has published several peer reviewed articles.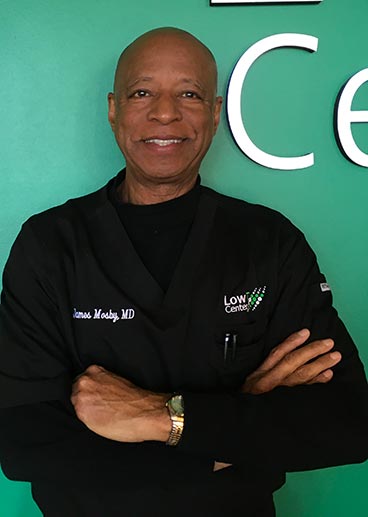 Dr. James R. Mosby M.D., FACEP
Dr. Mosby attended Howard University in Washington, D.C. and received a Bachelor of Science Degree in Zoology with a minor in Chemistry. He then received his Medical Doctor Degree from Indiana University School of Medicine. Dr. Mosby's residency training was completed at University of Colorado Health Science Center. He has practiced emergency medicine for the past 39 years and has been Medical Director of the Emergency Department at Spanish Peaks Regional Health Center in Walsenburg, Colorado for the past five years. Dr. Mosby enjoys participating in medical missions to third world countries.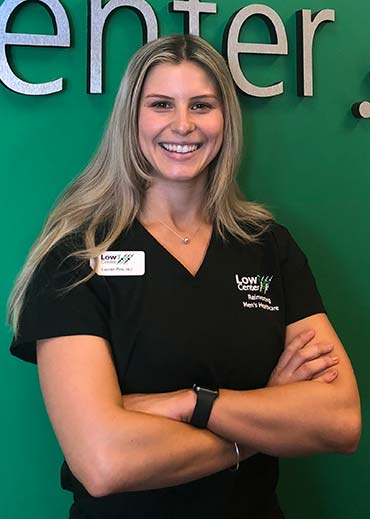 Lauren Piro, PA-C
Lauren Piro earned her Bachelor of Science degree at Wagner College in Staten Island, NY in 2019 and continued on to earn her Master of Science degree in Physician Assistant Studies in 2020. She is excited to join Low T Center in Colorado Springs and ready to enjoy all the activities beautiful Colorado has to offer.