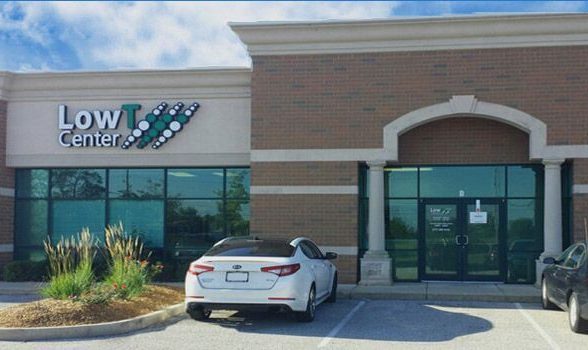 Greenwood
---
Hours
Monday:

Tuesday:

Wednesday:

Thursday:

Friday:

Saturday:

Sunday:
Closed on most major holidays
New Year's Day

Easter

Memorial Day

Independence Day

Labor Day

Thanksgiving Day

Christmas Day
---
Treatment for Your Sleep Apnea in Greenwood
Further Reading
Many people suffer from sleep apnea without realizing it. In fact, as few as 20% of people with sleep apnea may be correctly diagnosed. Our sleep test in Greenwood can determine whether you have this serious health condition, which can make you significantly more likely to have a stroke or heart attack and have a negative effect on your quality of life. We offer Greenwood sleep apnea treatments that are personalized based on your needs and lifestyle. As one of the largest sleep apnea centers in the country, we are a fully integrated provider of solutions for sleep apnea in Greenwood.
The Causes of Sleep Apnea
Sleep apnea causes you to stop breathing throughout the night while you are sleeping. This can happen because of a blocked airway or a failure of your brain to send the right signals to the body telling it to breathe. You may not even know that you have sleep apnea, but you might be feeling run down, as though you never get a good night's sleep no matter how early you go to bed. At the Greenwood Low T Sleep Center, we want to help.
Effective Sleep Apnea Treatment in Greenwood
Sleep apnea causes a number of side effects and symptoms, which may include choking during sleep, loud snoring, a feeling of not being rested, grogginess, lethargy, moodiness and depression. Low T Sleep Center offers Greenwood sleep apnea treatment regimens designed to resolve the symptoms of sleep apnea. We provide home sleep monitoring solutions designed with your needs in mind. Our medical team will perform a comprehensive health assessment and, if needed, provide a simple home sleep test to diagnose your sleep apnea in Greenwood, before designing a customized treatment regimen to treat your sleep apnea condition.
Sleep Apnea Diagnosis in Greenwood
If we think you might have sleep apnea based on your symptoms and your health assessment, we'll give you the equipment you need for a home sleep study. Taking a home sleep test in Greenwood means that you don't have to wait weeks or longer for an expensive test at a sleep lab where you must spend the night away from your own bed. Instead, our easy-to-use home sleep study allows you to keep your usual bedtime routine. The equipment automatically documents data for our sleep clinic in Greenwood, where our sleep apnea doctor evaluates it and gives you quick results.
Your Personalized Sleep Apnea Treatment Plan in Greenwood
Any treatment plan has to be right for you and fit your lifestyle, your health and your goals. We may offer suggestions for lifestyle changes that can address your sleep apnea symptoms. However, this may not always resolve your condition, or you might have sleep apnea that is unaffected by lifestyle. Another Greenwood sleep apnea treatment option might be a continuous positive airway pressure device. Whatever the type of treatment, we stay in touch and follow up to make sure that it is working for you. We'll try to resolve any problems you are having with your sleep apnea treatment in Greenwood.
If you think you may have sleep apnea in Greenwood, we want to help. Contact us today by making an online appointment with Low T Sleep Center in Greenwood.
Start Sleeping Well Again
Snoring, daytime sleepiness, mood changes - does this sound like you? Low T Center can help determine whether sleep apnea is causing your fatigue and other symptoms. Why go another night without restful sleep? Let our team get you back on track to better health and better sleep.
Make an Appointment
Your Medical Providers at Low T Center - Sleep Apnea Greenwood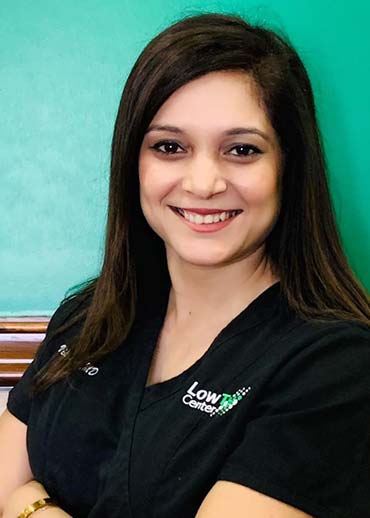 Dr. Vidya Pai, M.D., Head of Sleep Medicine
Dr. Pai completed her internship at Drexel University and her residency at Michigan State University. She then completed a fellowship in Sleep Medicine at the prestigious Harvard University in Boston, MA. She is Board certified in Sleep medicine and a member of the American Academy of Sleep Medicine. She has a special interest in diagnosing and treating complex sleep disorders and truly understands how sleep apnea, narcolepsy, restless legs and parasomnias disrupt lives of patients and their families. Prior to working at Low T Center as the National Sleep Director, Dr. Pai was the Sleep Medicine Director at Providence Health Center, RI and at North Texas Medical Center, TX. Dr. Pai enjoys teaching and writing and has published several peer reviewed articles.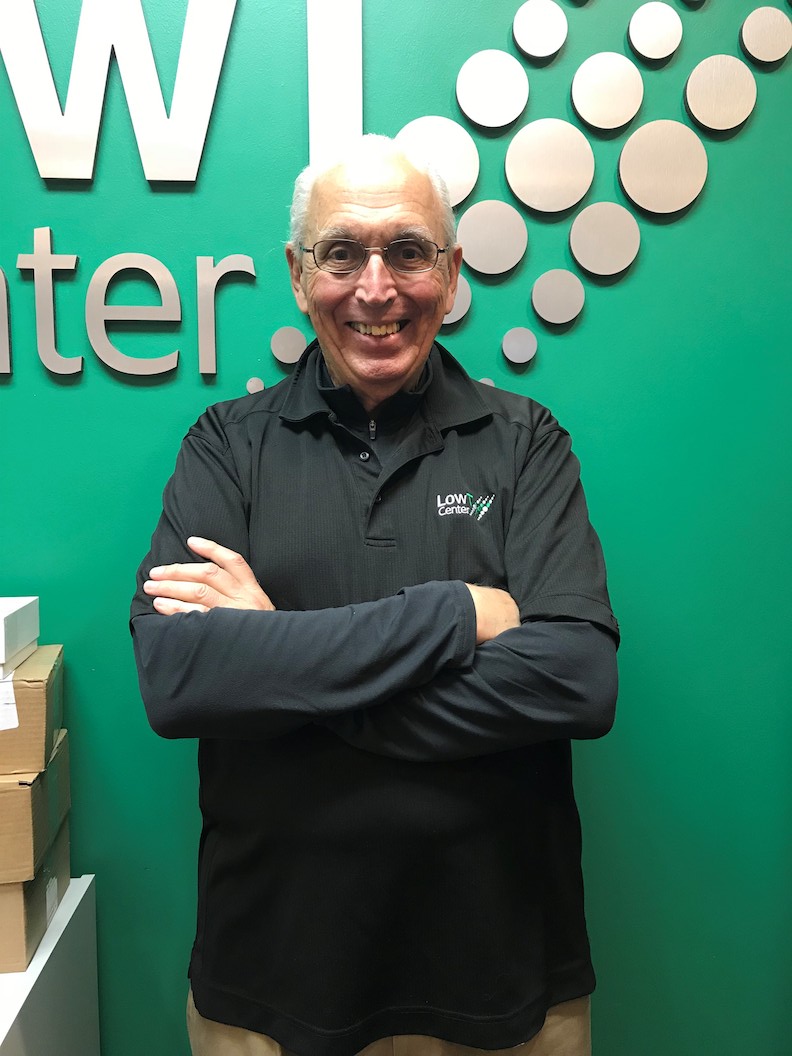 William Sobat, M.D.
Dr. Sobat is Board Certified in General Surgery and is a Fellow of the American College of Surgeons. He graduated from the Indiana University School of Medicine with Honors and has practiced medicine in Indianapolis for over 40 years. Dr. Sobat served as Director of the Surgery Residency program at Methodist Hospital from 1975-1991. He was a pioneer in the kidney transplant program at Methodist Hospital. Dr. Sobat focused on immunology and endocrine surgery as well as nutritional support in hospitalized patients. He was chairman of the Indiana State Liaison Committee on cancer care of the American College of surgeons for six years. Dr. Sobat started the Colonoscopy Lab at Methodist Hospital, as well as the Noninvasive Vascular Laboratory. From 2005 until 2008 he served as Director of Integrative Medicine at Indiana University West Hospital. During this time, Dr. Sobat focused on the role of nutrition and hormone imbalance in health and wellness, as well serving as a nutrition consultant for the Comprehensive Breast Center at Indiana University North. In addition to caring for patients at Low T Center, Dr. Sobat continues to serve as a volunteer clinical professor of surgery at the Indiana University Department of Surgery.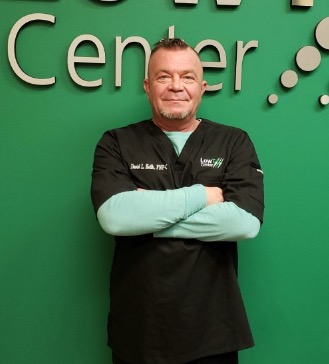 David Keith, FNP-C, CMSRN
David graduated from Indiana University with BSN in 2003, and graduated from Indiana Wesleyan University 2013 with MSN. As a nurse, David has worked in medical-surgical, PACU, home care, extended care, CV surgery, & critical care areas. David has also worked as a nurse practitioner in Primary Care and Urgent Care.