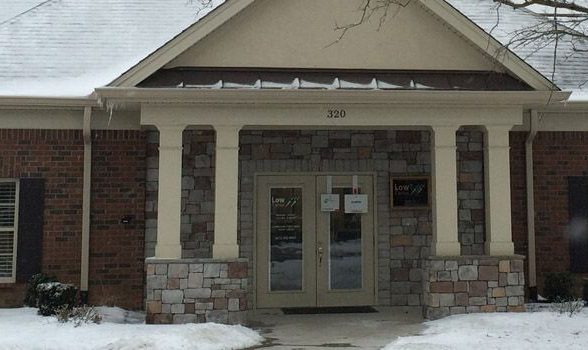 Hendersonville
---
Hours
Monday:

Tuesday:

Wednesday:

Thursday:

Friday:

Saturday:

Sunday:
Closed on most major holidays
New Year's Day

Easter

Memorial Day

Independence Day

Labor Day

Thanksgiving Day

Christmas Day
---
Sleep Apnea Solutions in Hendersonville
Further Reading
If you think you might have sleep apnea, you are not alone. Approximately 22 million Americans suffer from this condition, but only around 20% are diagnosed. Sleep apnea causes your breathing to stop for a few moments repeatedly throughout the night, and this can take years off your life and make you far more likely to suffer a stroke or a heart attack. Our sleep apnea test in Hendersonville can help us diagnose you. We are one of the largest sleep apnea treatment centers in the country, and our sleep apnea treatment in Hendersonville is based on your personal needs.
Innovative Sleep Apnea Treatment in Hendersonville
Sleep apnea is responsible for causing a wide range of symptoms, including choking during sleep, waking frequently, snoring, headaches, depression and irritability. If you think you might have sleep apnea, Hendersonville Low T Sleep Center offers real help for this serious condition. We perform comprehensive health assessments and diagnostic procedures to determine if sleep apnea could be diminishing your health and quality of life. If needed, we provide a simple home sleep test to definitively diagnose sleep apnea in Hendersonville. Our medical professionals will then create a customized Hendersonville sleep apnea treatment plan that will provide you with added help in addressing these symptoms and getting a full night of restful sleep.
Get a Home Sleep Test in Hendersonville
Our integrative approach to sleep apnea means that we won't send you to a third party to have your sleep tested in uncomfortable lab conditions. Instead, we'll provide you with an unobtrusive home sleep test that allows you to spend the night in your own bed. This lets you stick to your usual routine and can give us more accurate data. This data is electronically recorded for us so our sleep apnea doctor in Hendersonville can review it and give you results quickly.
Working With You On a Sleep Apnea Treatment Plan
Once we have determined that sleep apnea is causing your sleep issues or other health problems, we will talk about the right treatment plan for you. Lifestyle changes may sometimes help. Getting more exercise, losing weight or avoiding alcohol at night could be enough to resolve your sleep apnea. However, you might still suffer from sleep apnea even if you have a slim build and never drink or have other lifestyle factors that can cause sleep apnea.
When these changes are not enough to relieve your sleep apnea in Hendersonville, we might provide you with a continuous positive airway pressure device (CPAP). This helps keep your airway open while you are sleeping. We'll work with you to adjust it to your comfort.
The core of our treatment plan is making sure that your sleep quality improves. We will follow up with you and make sure our Hendersonville sleep apnea treatment is working. If it isn't, we will work with you to try to resolve any issues that are preventing its success.
We want our Hendersonville sleep apnea services to be as convenient, accessible and affordable for you as possible. We accept most insurance as well as self-pay.
If you are fatigued, sleeping restlessly or have other sleep apnea symptoms and are ready to try to address them, we are here to help you. Make an online appointment with us today at Hendersonville Low T Sleep Center.
Start Sleeping Well Again
Snoring, daytime sleepiness, mood changes - does this sound like you? Low T Center can help determine whether sleep apnea is causing your fatigue and other symptoms. Why go another night without restful sleep? Let our team get you back on track to better health and better sleep.
Make an Appointment
Your Medical Providers at Low T Center - Sleep Apnea Hendersonville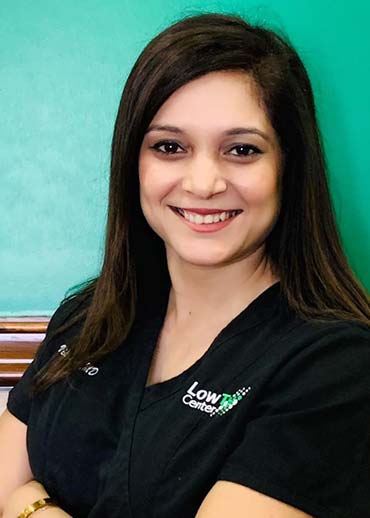 Dr. Vidya Pai, M.D., Head of Sleep Medicine
Dr. Pai completed her internship at Drexel University and her residency at Michigan State University. She then completed a fellowship in Sleep Medicine at the prestigious Harvard University in Boston, MA. She is Board certified in Sleep medicine and a member of the American Academy of Sleep Medicine. She has a special interest in diagnosing and treating complex sleep disorders and truly understands how sleep apnea, narcolepsy, restless legs and parasomnias disrupt lives of patients and their families. Prior to working at Low T Center as the National Sleep Director, Dr. Pai was the Sleep Medicine Director at Providence Health Center, RI and at North Texas Medical Center, TX. Dr. Pai enjoys teaching and writing and has published several peer reviewed articles.

Joseph Keenan M.D.
Dr. Joseph Keenan earned his M.D. at Michigan State University in 1985 and completed his residency at William Beaumont Hospital- Royal Oak, Michigan in both Internal Medicine and Pediatrics. Dr. Keenan has been in private practice for the past 20 years and is a research investigator, having over 28 years of leadership and management in the research and studies of hypertension, cholesterols, diabetes, and overall wellness.

Tommy Bourgeois
Bio coming soon.