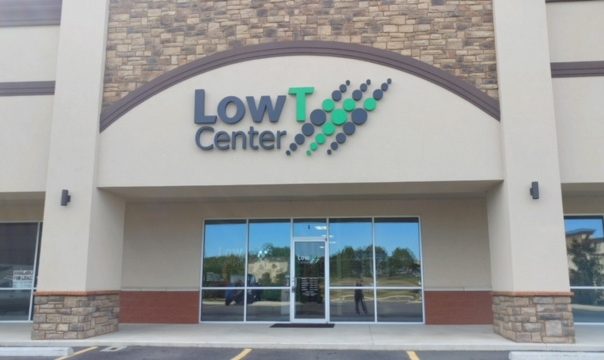 Hot Springs
---
Hours
Monday:

Tuesday:

Wednesday:

Thursday:

Friday:

Saturday:

Sunday:
Closed on most major holidays
New Year's Day

Easter

Memorial Day

Independence Day

Labor Day

Thanksgiving Day

Christmas Day
---
Get Help for Your Sleep Apnea in Hot Springs
Further Reading
It is estimated that as many as 80% of people who have sleep apnea are undiagnosed. We offer a simple take-home sleep apnea test at Hot Springs Low T Sleep Center, one of the country's largest sleep apnea treatment centers. Our Hot Springs sleep apnea treatment at Low T Sleep Center is focused on your individual situation and needs. We want to make sure that you get the right treatment you need to help you sleep through the night and improve your long-term health.
How Sleep Apnea Affects Your Rest
When you have sleep apnea, you repeatedly stop breathing for several moments throughout the night. This might happen because your brain does not send the correct signals or because your throat collapses and temporarily blocks your airway. Some people's sleep apnea is a combination of these two types.
Some people with sleep apnea are aware that they are waking up throughout the night, but others are not. They may simply wonder why they feel so fatigued despite appearing to get enough rest.
Resolving Sleep Issues at Hot Springs Low T Sleep Center
Low T Sleep Center is a valuable resource for people suffering from sleep apnea in Hot Springs. This medical condition affects as many as 22 million people in the United States. Sleep apnea causes symptoms that include snoring, gasping and choking during sleep, headaches, fatigue, sleepiness while driving and many other serious issues for patients. Low T Sleep Center will perform a comprehensive health assessment that may include a simple Hot Springs home sleep test to determine if sleep apnea is affecting your health and well-being. Our team will work with you to create a customized approach for your overall state of health.
How We Diagnose and Treat Your Sleep Apnea in Hot Springs
When you come into our Hot Springs sleep clinic for an appointment, we'll discuss your symptoms and perform a health assessment. If we believe you may have sleep apnea, we'll provide you with a home sleep test. This test is easy to use and unobtrusive while you sleep. It tracks sleep data for us, allowing our sleep doctor in Hot Springs to get back to you with results quickly.
Your sleep apnea may be treatable through lifestyle changes. Weight loss, exercise, cutting back on alcohol and smoking, and sleeping in a different position could all reduce the severity of your symptoms. However, these changes may not be sufficient, or you may already do all of these things and still have sleep apnea. You might need a continuous positive airway pressure (CPAP) device to help with breathing. If this is the case, we'll make sure you are comfortable with the device and mask.
Working with you to get your therapy dialed in is a hallmark of our Hot Springs sleep apnea treatment. If your treatment is not working for you, we'll look for the cause of the issue and develop solutions.
If you are not sleeping well or have other symptoms that might be related to sleep apnea, make an appointment online with us today at the Hot Springs Low T Sleep Center.
Start Sleeping Well Again
Snoring, daytime sleepiness, mood changes - does this sound like you? Low T Center can help determine whether sleep apnea is causing your fatigue and other symptoms. Why go another night without restful sleep? Let our team get you back on track to better health and better sleep.
Make an Appointment