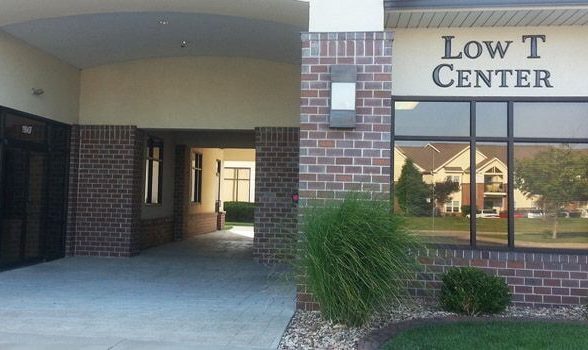 Independence
---
Hours
Monday:

Tuesday:

Wednesday:

Thursday:

Friday:

Saturday:

Sunday:
Closed on most major holidays
New Year's Day

Easter

Memorial Day

Independence Day

Labor Day

Thanksgiving Day

Christmas Day
---
We Can Treat Your Sleep Apnea in Independence
Further Reading
If you have undiagnosed sleep apnea, you are not alone. It is estimated that 22 million Americans have sleep apnea, and 80% of people are not diagnosed. We can give you a sleep test in Independence at one of the country's largest centers for sleep apnea treatment. If you do have sleep apnea, we will work with you on a plan for sleep apnea treatment at Independence Low T Sleep Center. We know how important a good night's sleep is to your health and the significant impact sleep apnea can make on your health, and we want to help.
Sleep Apnea Treatment at the Independence Low T Sleep Center
Depression, snoring, and frequent interruptions in sleep have all been associated with sleep apnea, a condition that causes episodes of stopped breathing during sleep. Patients with sleep apnea often report depression, irritability and mood swings. They may also be more prone to heart disease, strokes and other serious ailments. Low T Sleep Center offers health assessment services that, if needed, may include a simple home sleep test to diagnose if sleep apnea is negatively impacting your life and to provide you with Independence sleep apnea treatment options.
How Our Home Sleep Test in Independence Works
As a fully integrated provider of sleep apnea services in Independence, we aim to make every step of the process convenient and affordable for you. This starts with our home sleep study. You don't need to spend an uncomfortable night in an unfamiliar environment doing a sleep test to find out if you have sleep apnea in Independence. We'll give you the equipment you need for a home sleep test and show you how to use it. The test will automatically track data for us at Low T Sleep Center in Independence. Our Independence sleep doctor will review it and get results back to you quickly.
A Sleep Apnea Treatment Plan For You
We will work with you to create the right sleep apnea treatment that addresses your health issues and individual situation. Some cases of sleep apnea can be resolved with lifestyle changes, but in other situations, you might need a continuous positive airway pressure (CPAP) device to help regulate your breathing at night. Whatever sleep apnea solution we reach, we will follow up to make sure it is working for you. We want you to sleep well once again, so if the treatment is not working for you for some reason, we can make adjustments.
From initial health assessment and sleep test through diagnosis, treatment and follow up, we offer fully integrated sleep apnea treatment services in Independence. The equipment we offer is made by the two leading manufacturers of sleep apnea technology We are in-network with most insurance companies, and we have some of the lowest self-pay options available.
At Low T Sleep Center in Independence, we want you to sleep better and feel better. If you think you may have sleep apnea in Independence or are just feeling tired or depressed, make an online appointment with us today so we can start figuring out how we can help you.
Start Sleeping Well Again
Snoring, daytime sleepiness, mood changes - does this sound like you? Low T Center can help determine whether sleep apnea is causing your fatigue and other symptoms. Why go another night without restful sleep? Let our team get you back on track to better health and better sleep.
Make an Appointment
Your Medical Providers at Low T Center - Sleep Apnea Independence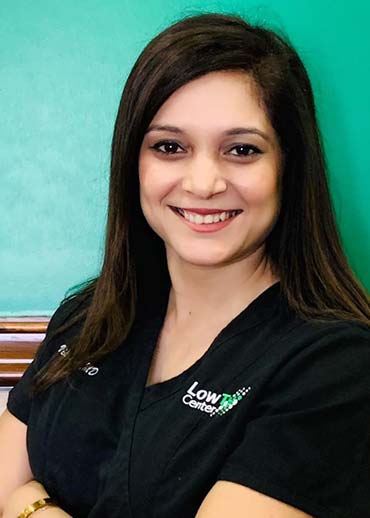 Dr. Vidya Pai, M.D., Head of Sleep Medicine
Dr. Pai completed her internship at Drexel University and her residency at Michigan State University. She then completed a fellowship in Sleep Medicine at the prestigious Harvard University in Boston, MA. She is Board certified in Sleep medicine and a member of the American Academy of Sleep Medicine. She has a special interest in diagnosing and treating complex sleep disorders and truly understands how sleep apnea, narcolepsy, restless legs and parasomnias disrupt lives of patients and their families. Prior to working at Low T Center as the National Sleep Director, Dr. Pai was the Sleep Medicine Director at Providence Health Center, RI and at North Texas Medical Center, TX. Dr. Pai enjoys teaching and writing and has published several peer reviewed articles.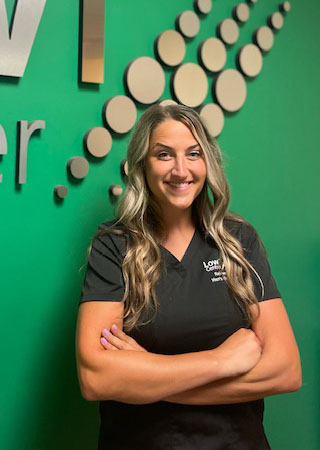 Kara Perdue, APRN, FNP-C
Kara attended undergraduate school at Avila University, where she earned a Bachelor of Science in Nursing. She worked at Centerpoint Medical Center in the Emergency Department for 5 years as a Registered Nurse. Following undergraduate school, Kara earned her Master of Science in Nursing from Research College of Nursing. She has earned certification as a Family Nurse Practitioner through American Association of Nurse Practitioners. Kara is now the Center Director for Low T Center.