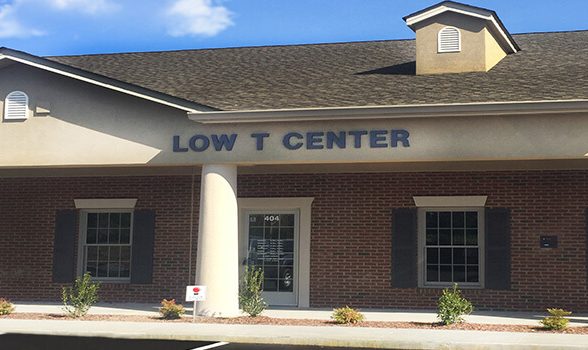 Johnson City
---
Hours
Monday:

Tuesday:

Wednesday:

Thursday:

Friday:

Saturday:

Sunday:
Closed on most major holidays
New Year's Day

Easter

Memorial Day

Independence Day

Labor Day

Thanksgiving Day

Christmas Day
---
How Our Johnson City Sleep Apnea Providers Can Help You
Further Reading
We are one of the country's largest sleep apnea treatment centers, and we diagnose and treat sleep apnea in Johnson City. We start with a health assessment and questionnaire to analyze if any sleep related symptoms may signal sleep apnea. You can then take a sleep apnea test in Johnson City in the comfort of your own home. Sleep apnea treatment in Johnson City might include lifestyle changes or other approaches. We want to help you start sleeping through the night again.
Sleep Apnea Options at Johnson City Low T Sleep Center
Sleep apnea causes symptoms that may include headaches, loss of concentration, loud or broken snoring, depression and lethargy. The most serious symptom of sleep apnea is interrupted breathing which robs the brain and heart of oxygen throughout the night. Sleep apnea can increase the likelihood of heart attacks, strokes or other serious conditions. Patients often report that they cannot get a good night's rest no matter what they try. Low T Sleep Center can help with comprehensive health assessments and simple, take-home sleep tests that can diagnose the condition and provide you with solutions for sleep apnea in Johnson City. We work with you to design a customized sleep apnea treatment regimen that suits your needs.
How We Diagnose Sleep Apnea in Johnson City
It is estimated that around 80% of people with sleep apnea go undiagnosed. Many people may be disturbed throughout the night because of choking or gasping for breath but might not remember it in the morning. You might be seeking sleep apnea treatment in Johnson City because you have been told you snore loudly even though you were unaware of it.
In other cases, you might be seeking a health assessment because you are suffering from headaches or other symptoms that you do not realize are connected. Whatever the reason for your initial appointment, if we determine from a discussion of your symptoms and health assessment that you may have sleep apnea, we'll give you the equipment you need to take a home sleep test in Johnson City.
A home sleep study is a convenient and affordable alternative to having a sleep test done at a lab away from home. You can go through your usual routines and sleep in your own bed, and data will be tracked for our Johnson City sleep clinic. We will review the data to determine if you have sleep apnea, the type, and the severity and, if you do have sleep apnea, begin a personalized sleep apnea treatment plan for you in Johnson City.
Getting Sleep Apnea Treatment in Johnson City
Some sleep apnea remedies in Johnson City may simply involve making some lifestyle changes. You might be able to address your sleep apnea symptoms by taking such action as losing weight, quitting smoking and even changing your sleeping position.
When this is not sufficient or your sleep apnea does not seem to be related to any lifestyle factors, you might need a continuous positive airway pressure (CPAP) device. This can help you keep breathing while you sleep. We'll work with you on any necessary adjustments and will follow up to make sure that our Johnson City sleep apnea treatment is helping you.
If you have been struggling to sleep at night or feeling fatigued without knowing why, we can help you determine whether this is sleep apnea and what you can do about it. Make an online appointment with us today at Low T Sleep Center in Johnson City.
Start Sleeping Well Again
Snoring, daytime sleepiness, mood changes - does this sound like you? Low T Center can help determine whether sleep apnea is causing your fatigue and other symptoms. Why go another night without restful sleep? Let our team get you back on track to better health and better sleep.
Make an Appointment
Your Medical Providers at Low T Center - Sleep Apnea Johnson City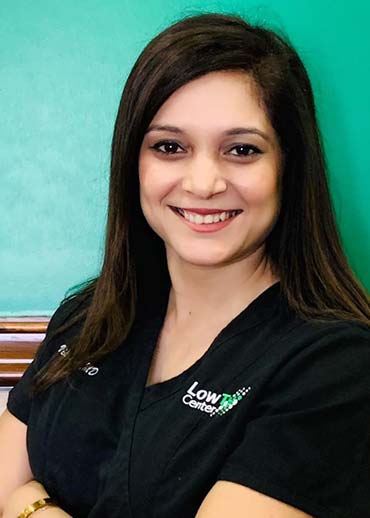 Dr. Vidya Pai, M.D., Head of Sleep Medicine
Dr. Pai completed her internship at Drexel University and her residency at Michigan State University. She then completed a fellowship in Sleep Medicine at the prestigious Harvard University in Boston, MA. She is Board certified in Sleep medicine and a member of the American Academy of Sleep Medicine. She has a special interest in diagnosing and treating complex sleep disorders and truly understands how sleep apnea, narcolepsy, restless legs and parasomnias disrupt lives of patients and their families. Prior to working at Low T Center as the National Sleep Director, Dr. Pai was the Sleep Medicine Director at Providence Health Center, RI and at North Texas Medical Center, TX. Dr. Pai enjoys teaching and writing and has published several peer reviewed articles.

Joseph Keenan M.D.
Dr. Joseph Keenan earned his M.D. at Michigan State University in 1985 and completed his residency at William Beaumont Hospital- Royal Oak, Michigan in both Internal Medicine and Pediatrics. Dr. Keenan has been in private practice for the past 20 years and is a research investigator, having over 28 years of leadership and management in the research and studies of hypertension, cholesterols, diabetes, and overall wellness.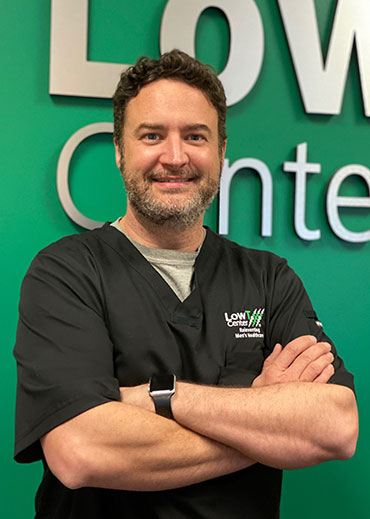 Kenny Burnette
Kenny Burnette earned a Bachelor of Science degree in Nursing from East Tennessee State University in 2013. After earning his degree, he spent several years working in ICU units. He then completed his Master of Science degree and began practicing in several area urgent care clinics and emergency departments. He has earned certifications as a Family Nurse Practitioner and Emergency Nurse Practitioner and holds memberships in both the American Association of Nurse Practitioners and the American Association of Emergency Nurse Practitioners.