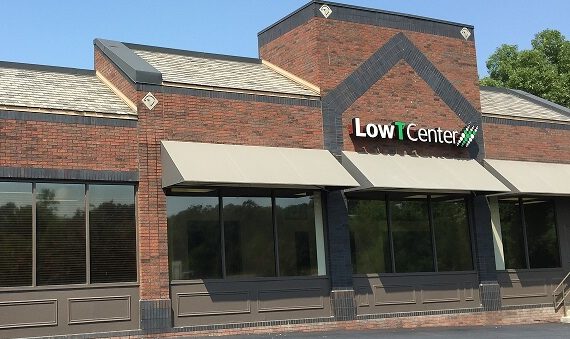 Little Rock
---
Hours
Monday:

Tuesday:

Wednesday:

Thursday:

Friday:

Saturday:

Sunday:
Closed on most major holidays
New Year's Day

Easter

Memorial Day

Independence Day

Labor Day

Thanksgiving Day

Christmas Day
---
Sleep Apnea Help at the Little Rock Low T Sleep Center
Further Reading
Is your family complaining about your snoring? Do you wake up several times a night feeling like you can't breathe? Are you tired all the time no matter how early you go to bed? If you answered yes to any of these questions, you might have sleep apnea. In Little Rock, sleep apnea treatment is available at one of the largest centers in the country for treatment of this condition. Sleep apnea goes widely undiagnosed and can have a serious effect on your quality of life and your long-term health. At Little Rock Low T Sleep Center, we offer help.
Combating Fatigue and Sleep Apnea in Little Rock
Sleep apnea is a medical condition that causes brief interruptions in breathing during sleep and affects close to 22 million people in this country. These interruptions may be caused by a temporary collapse of the airway structures or by issues affecting the signals sent by the brain through the nervous system. During your health assessment at Little Rock Low T Sleep Center, our medical team will determine whether a simple home sleep test is appropriate for your needs. If you do have sleep apnea, our Little Rock team will work to create a customized sleep apnea treatment plan for you.
Sleep Apnea Symptoms and Diagnosis in Little Rock
Many people associate sleep apnea with snoring, but you can have sleep apnea even if you don't snore. One reason people may not realize they have sleep apnea is that a number of symptoms do not seem to be related to sleep. For example, you may feel depressed or irritable or suffer from headaches. You may find yourself struggling to concentrate.
We will talk about the symptoms you are experiencing and perform a health assessment. A simple, take-home sleep test in Little Rock helps ensure that you get results quickly instead of having to wait for an appointment at a Little Rock sleep lab. It also allows you to sleep in your own bed and provides more accurate data since you are in a familiar environment.
The sleep test is easy to use, and it automatically records data for our sleep clinic in Little Rock. A sleep doctor will assess this information to determine whether you have sleep apnea and get results to you quickly.
How We Treat Your Sleep Apnea in Little Rock
We work with you on a personalized sleep apnea treatment plan that takes into account your health needs and lifestyle. Sleep apnea treatment in Little Rock might involve making some lifestyle changes, such as cutting back on alcohol consumption or exercising more. It could also involve using a continuous positive airway pressure (CPAP) device. We are committed to improving your health and helping you sleep better, so we also follow up to make sure our Little Rock sleep apnea treatment is working for you. If you are encountering obstacles, we will try to address them to make the treatment more effective.
If you have symptoms that make you think you may have sleep apnea, make an online appointment with us today at the Low T Sleep Center in Little Rock.
Start Sleeping Well Again
Snoring, daytime sleepiness, mood changes - does this sound like you? Low T Center can help determine whether sleep apnea is causing your fatigue and other symptoms. Why go another night without restful sleep? Let our team get you back on track to better health and better sleep.
Make an Appointment
Your Medical Providers at Low T Center - Sleep Apnea Little Rock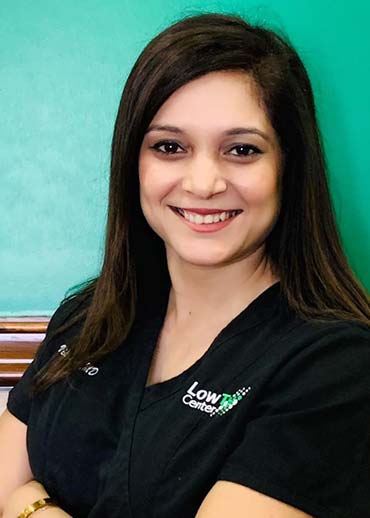 Dr. Vidya Pai, M.D., Head of Sleep Medicine
Dr. Pai completed her internship at Drexel University and her residency at Michigan State University. She then completed a fellowship in Sleep Medicine at the prestigious Harvard University in Boston, MA. She is Board certified in Sleep medicine and a member of the American Academy of Sleep Medicine. She has a special interest in diagnosing and treating complex sleep disorders and truly understands how sleep apnea, narcolepsy, restless legs and parasomnias disrupt lives of patients and their families. Prior to working at Low T Center as the National Sleep Director, Dr. Pai was the Sleep Medicine Director at Providence Health Center, RI and at North Texas Medical Center, TX. Dr. Pai enjoys teaching and writing and has published several peer reviewed articles.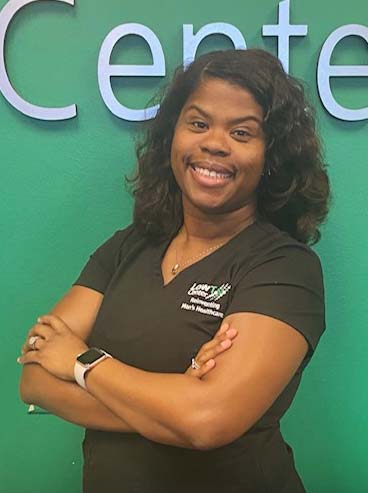 Brittany Benton-Jones, APRN, FNP-BC
Brittany Benton-Jones, APRN, FNP-BC is the Center Director at the Little Rock Low T Center. Brittany became a Registered Nurse in 2014 and spent the majority of her career in Medical-Surgical nursing. She also gained experience in Peri-operative Nursing, Cardiac Care and Mental Health. Becoming a member of the American Association of Nurse Practitioners in 2019, she switched gears and began her Advanced Practitioner role in Urology with a large focus on Prostate Cancer. She decided to expand her career in TRT and Men's Health due to her heightened interest in Men's Wellness.

Simone Milton
Simone Milton received her diploma of nursing from Baptist Health Schools Little Rock. She continued her education, receiving a Bachelor of Science in Nursing from the University of Arkansas at Little Rock. She later obtained a Master of Nursing Science, Family Nurse Practitioner Specialty, from The University of Arkansas for Medical Sciences. She has worked in various fields of nursing including, ICU, Med/Surg, Pediatric Psych, home health, and NICU. Simone is eager to serve as the Assistant Center Director at the Low T Center in Little Rock, AR.