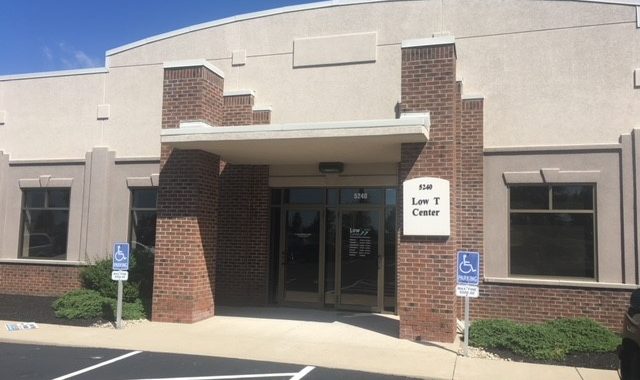 Mason
---
Hours
Monday:

Tuesday:

Wednesday:

Thursday:

Friday:

Saturday:

Sunday:
Closed on most major holidays
New Year's Day

Easter

Memorial Day

Independence Day

Labor Day

Thanksgiving Day

Christmas Day
---
Sleep Apnea Treatment In Mason
Further Reading
We offer sleep apnea treatment in Mason at one of the largest sleep apnea centers in the country. We use a home sleep apnea test at Mason Low T Sleep Center to determine whether you are suffering from sleep apnea. We then work with you to create a personalized sleep apnea treatment plan.
An Innovative Mason Sleep Apnea Treatment
A condition that causes short interruptions in the normal breathing pattern during sleeping hours, sleep apnea is believed to affect more than 22 million people in the United States. Sleep apnea often causes headaches, daytime sleepiness, irritability, loss of some cognitive function and other issues for patients suffering from this condition. Low T Sleep Center offers health assessment services that include simple home sleep tests to diagnose sleep apnea.
Common Sleep Apnea Symptoms in Mason
For many people, a snoring problem is the first indication that they may have sleep apnea. You might also seek sleep apnea treatment in Mason because you have been waking during the night with the sense that you are choking. However, some people have no memory of restless sleep and wonder why they are so tired. Sleep apnea often goes undiagnosed because many of its symptoms can be due to other conditions as well.
We Provide Fully Integrated Sleep Apnea Treatment in Mason
When you come to us about your sleep apnea symptoms, we won't send you to another provider for sleep testing, equipment or any other element of treatment. We know that the key to providing quality Mason sleep apnea treatment is working closely with you every step of the way.
Once we have determined from a health assessment that you may have sleep apnea, we will provide you with a simple, take-home sleep test. A home sleep study in Mason means that you do not have to wait for an appointment for a sleep study at an outside sleep lab or spend an uncomfortable night outside of your own home. Our home sleep test is easy to use and is not intrusive. It electronically tracks data for our sleep doctor in Mason, so we will be able to give you results quickly, usually within 72 hours.
If you have sleep apnea, we will talk to you about creating an individual treatment plan that will help you sleep well again. For many people, lifestyle changes reduce sleep apnea symptoms. Cutting back on or avoiding alcohol and cigarettes, losing weight and even sleeping in a different position could help. In addition to or instead of lifestyle changes, you may need a continuous positive airway pressure (CPAP) device that helps you breathe at night.
We will follow up with you to make sure that your Mason sleep apnea treatment plan is working effectively for you and to make adjustments or address any concerns you have that are preventing its effectiveness.
Start Sleeping Well Again
Snoring, daytime sleepiness, mood changes - does this sound like you? Low T Center can help determine whether sleep apnea is causing your fatigue and other symptoms. Why go another night without restful sleep? Let our team get you back on track to better health and better sleep.
Make an Appointment
Your Medical Providers at Low T Center - Sleep Apnea Mason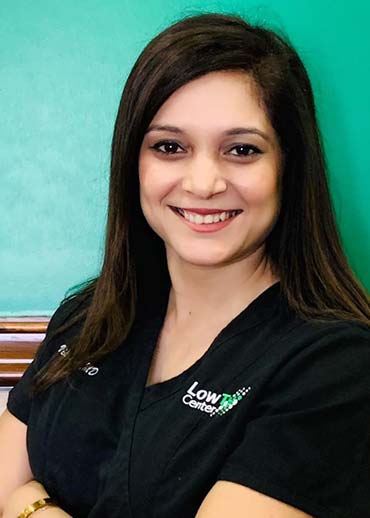 Dr. Vidya Pai, M.D., Head of Sleep Medicine
Dr. Pai completed her internship at Drexel University and her residency at Michigan State University. She then completed a fellowship in Sleep Medicine at the prestigious Harvard University in Boston, MA. She is Board certified in Sleep medicine and a member of the American Academy of Sleep Medicine. She has a special interest in diagnosing and treating complex sleep disorders and truly understands how sleep apnea, narcolepsy, restless legs and parasomnias disrupt lives of patients and their families. Prior to working at Low T Center as the National Sleep Director, Dr. Pai was the Sleep Medicine Director at Providence Health Center, RI and at North Texas Medical Center, TX. Dr. Pai enjoys teaching and writing and has published several peer reviewed articles.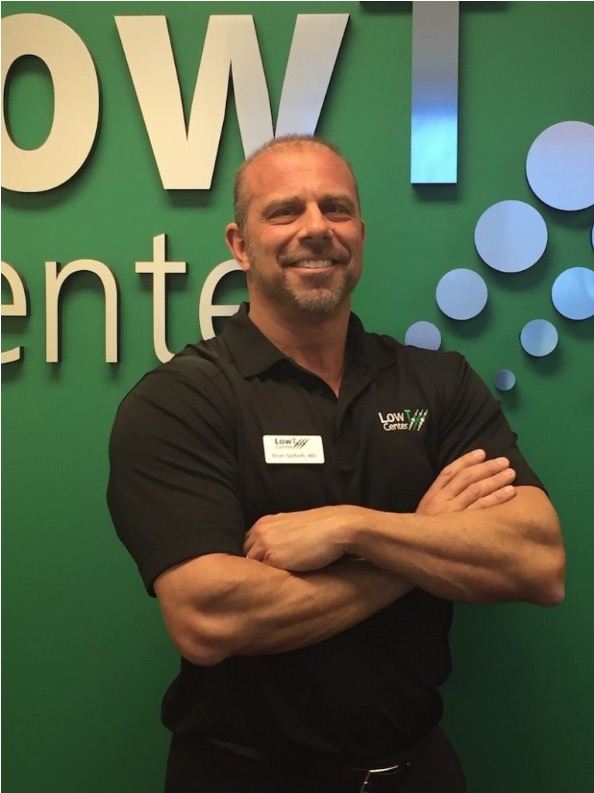 Brian Seifferth, M.D.
Dr. Seifferth graduated from Ohio State University in 1989 with a Bachelor of Science in Biology. He went on the Medical School at the Ohio State University College of Medicine, earning a Medical Doctor degree in 1994. Dr. Seifferth completed his residency in Emergency Medicine at Ohio State University Wexner Medical Center, and has served as the Emergency Department Medical Director, and Medical Staff President for Memorial Hospital of Union County. Dr. Seifferth is Board Certified in Emergency Medicine. He resides in Dublin with his wife and three daughters.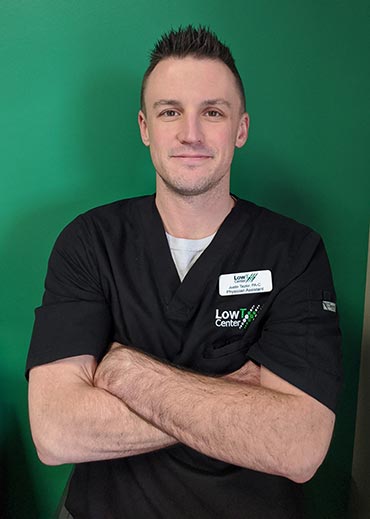 Justin Taylor PA-C
Justin Taylor, PA-C, studied Pre-Med at Miami University in Oxford, Ohio and graduated in 2010 before completing his Master's Degree in Physician Assistant Studies at Kettering Medical College in Kettering Ohio in 2016. At Kettering, Justin received the "Clinton Trott M.D. Recognition Award" for clinical excellence and Professionalism.