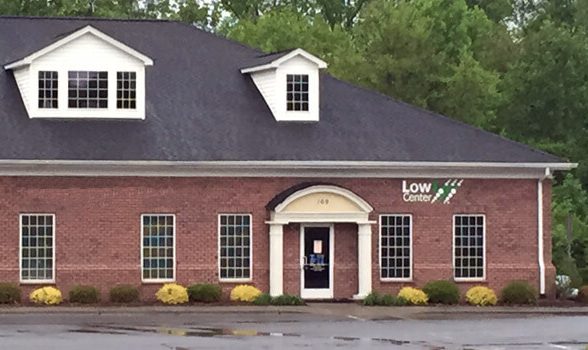 Mooresville
---
Hours
Monday:

Tuesday:

Wednesday:

Thursday:

Friday:

Saturday:

Sunday:
Closed on most major holidays
New Year's Day

Easter

Memorial Day

Independence Day

Labor Day

Thanksgiving Day

Christmas Day
---
Find Help For Your Sleep Apnea at the Mooresville Low T Sleep Center
Further Reading
Has your family complained about your snoring? This is the first sign for many people that they may have sleep apnea, but you can also have sleep apnea if you do not snore. We can give you a sleep apnea test in Mooresville that you can do at home. Sleep apnea treatment at Mooresville Low T Sleep Center is personalized based on your health and unique situation. We are one of the country's largest sleep apnea centers, and we want to help you find the right sleep apnea remedies in Mooresville that will help you sleep through the night.
Sleep Apnea Treatment at Mooresville Low T Sleep Center
If you suffer from sleep apnea, you may be waking up multiple times each night with a sensation of choking or being unable to catch your breath. This condition also causes headaches, moodiness, loss of higher cognitive functions, sleepiness while driving or performing other tasks and general fatigue. Mooresville Low T Sleep Center offers customized healthcare services that include a general health assessment, monitoring for sleep apnea and holistic care for your medical conditions. Our team will work with you to determine the best course of action and the right sleep apnea solutions for all your healthcare needs.
Diagnosis With a Home Sleep Test in Mooresville
Sleep apnea happens because your airway collapses and is blocked momentarily or because your brain is sending the wrong signals to your body. This lack of oxygen is what causes the gasping that may wake you up. However, many people with sleep apnea do not know that they are waking up and simply wonder why they feel tired all the time. This is one of the reasons that many cases of sleep apnea go undiagnosed.
If we determine that you may have sleep apnea after giving you a health assessment, the next step is a Mooresville home sleep test. We are able to offer a home sleep study instead of having you wait for an appointment at a sleep lab and spend an uncomfortable night away from home. We can get the information we need while you are sleeping in your own bed. Detailed information about your sleep patterns will be automatically recorded, and a sleep apnea doctor in Mooresville can review the data to give you quick results.
Sleep Apnea Solutions in Mooresville
If we determine that you have sleep apnea, we will put together a treatment plan based on your health needs and other considerations. This plan might involve making some lifestyle changes. You may be able to control your sleep apnea by losing weight, avoiding alcohol and quitting smoking. Lifestyle may not be a factor in other cases of sleep apnea, or these changes may not be enough. A continuous positive airway pressure (CPAP) device may help you sleep better.
Whatever Mooresville sleep apnea treatment plan we chose, it is important to us that it works for you. We will follow up and make adjustments as needed.
If you want to try to get to the bottom of your fatigue or sleep issues and find out if sleep apnea is responsible, make an online appointment with us today at Mooresville Low T Sleep Center.
Start Sleeping Well Again
Snoring, daytime sleepiness, mood changes - does this sound like you? Low T Center can help determine whether sleep apnea is causing your fatigue and other symptoms. Why go another night without restful sleep? Let our team get you back on track to better health and better sleep.
Make an Appointment
Your Medical Providers at Low T Center - Sleep Apnea Mooresville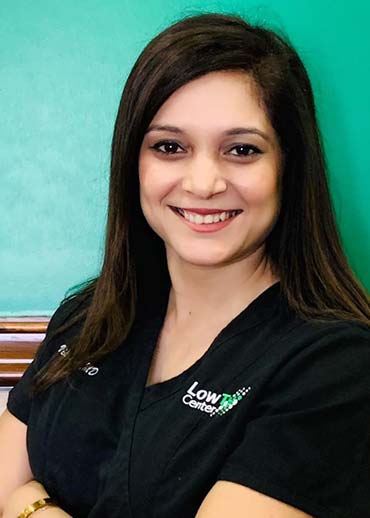 Dr. Vidya Pai, M.D., Head of Sleep Medicine
Dr. Pai completed her internship at Drexel University and her residency at Michigan State University. She then completed a fellowship in Sleep Medicine at the prestigious Harvard University in Boston, MA. She is Board certified in Sleep medicine and a member of the American Academy of Sleep Medicine. She has a special interest in diagnosing and treating complex sleep disorders and truly understands how sleep apnea, narcolepsy, restless legs and parasomnias disrupt lives of patients and their families. Prior to working at Low T Center as the National Sleep Director, Dr. Pai was the Sleep Medicine Director at Providence Health Center, RI and at North Texas Medical Center, TX. Dr. Pai enjoys teaching and writing and has published several peer reviewed articles.

Joseph Keenan M.D.
Dr. Joseph Keenan earned his M.D. at Michigan State University in 1985 and completed his residency at William Beaumont Hospital- Royal Oak, Michigan in both Internal Medicine and Pediatrics. Dr. Keenan has been in private practice for the past 20 years and is a research investigator, having over 28 years of leadership and management in the research and studies of hypertension, cholesterols, diabetes, and overall wellness.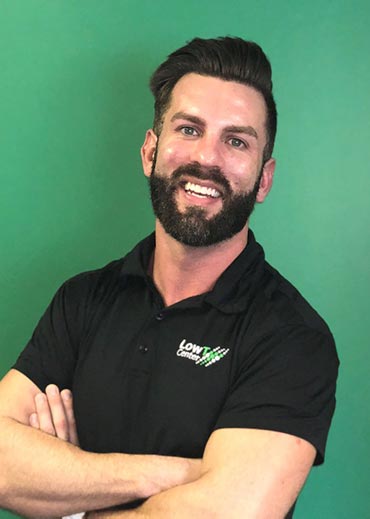 Peter Fox, AGACNP-BC
Peter earned his undergraduate degree at the University of Vermont in Burlington, VT where he majored in Nursing. After working as a nurse for several years in an intensive care unit in his home state of New Hampshire, Peter returned to school to earn his Master's degree in Nursing. Peter attended Northeastern University in Boston, MA where he graduated with honors. Since graduating, Peter has worked in multiple practice settings including internal medicine and the emergency room. After developing an interest in men's health and hormone replacement, Peter joined the team at Low T Center and is now the center director in Pineville/Charlotte, NC.