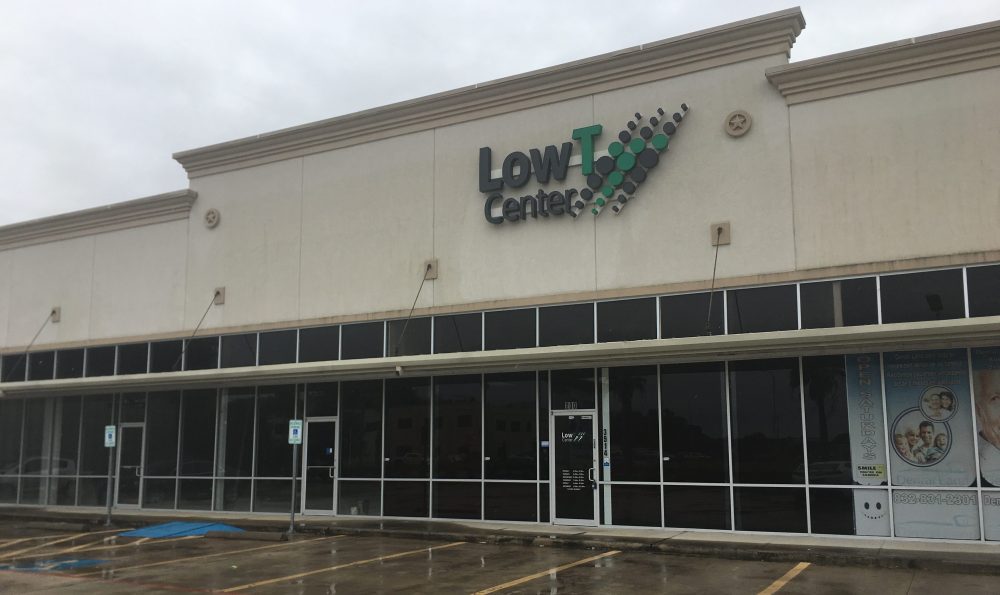 Pasadena
---
Hours
Monday:

Tuesday:

Wednesday:

Thursday:

Friday:

Saturday:

Sunday:
Closed on most major holidays
New Year's Day

Easter

Memorial Day

Independence Day

Labor Day

Thanksgiving Day

Christmas Day
---
We Offer Sleep Apnea Help in Pasadena
Further Reading
Sleep apnea can affect your quality of life and your long-term health, and we offer testing for sleep apnea in Pasadena to diagnose this condition and get you help. At Low T Sleep Center in Pasadena, your overall health and how you feel is our main focus. Sleep apnea treatment at Pasadena Low T Sleep Center is entirely focused on your specific needs. We are one of the country's largest sleep apnea centers, and we want to help you feel better.
Sleep Apnea Treatments at the Pasadena Low T Sleep Center
Sleep apnea has been identified as a cause for symptoms ranging from loud snoring to high blood pressure and depression and commonly causes headaches, fatigue and reduced cognitive function. It is a serious health condition where you stop breathing for short periods of time all throughout the night, robbing your brain and heart of oxygen. If you struggle with getting a good night's sleep, Low T Sleep Center can determine if you have sleep apnea in Pasadena by providing a simple and convenient home sleep test. If therapy is appropriate, the medical team at Low T Sleep Center will provide a customized Pasadena sleep apnea treatment plan just right for you and your needs.
We Remove Barriers to Diagnosis and Treatment in Pasadena
It is estimated that while around 22 million Americans suffer from sleep apnea, as many as 80% are undiagnosed. There are a number of reasons this is the case. Some people do not realize that they are waking up throughout the night and do not connect fatigue or other symptoms to the possibility of sleep apnea. Other people might know they have problems with snoring or waking up choking, but they do not want to be required to go to a sleep lab and spend the night in an uncomfortable, unfamiliar environment having a sleep test performed.
We offer a home sleep test at the Pasadena Low T Sleep Center. We will give you the equipment you need along with instructions. The home sleep test is easy to use, and it should not be disruptive to your sleep. It will record data for us while you are sleeping, which allows our sleep apnea doctor in Pasadena to quickly offer you a diagnosis.
Treatment Options for Sleep Apnea in Pasadena
Our individualized Pasadena sleep apnea treatment program takes your health needs and other issues into account. We may suggest that you make some lifestyle changes. Even changing your sleeping position can help with your sleep apnea. If you need a continuous positive airway pressure (CPAP) device, we'll find one that is comfortable for you and make sure you understand how to use and care for it.
We don't stop with just a sleep apnea treatment plan in Pasadena. We will conduct follow-ups to find out if your sleep has improved or if adjustments need to be made to help you sleep better.
If you are struggling with sleep apnea symptoms and ready to make a change, we are here to help you. Contact us today at Pasadena Low T Sleep Center by making an appointment online.
Start Sleeping Well Again
Snoring, daytime sleepiness, mood changes - does this sound like you? Low T Center can help determine whether sleep apnea is causing your fatigue and other symptoms. Why go another night without restful sleep? Let our team get you back on track to better health and better sleep.
Make an Appointment
Your Medical Providers at Low T Center - Sleep Apnea Pasadena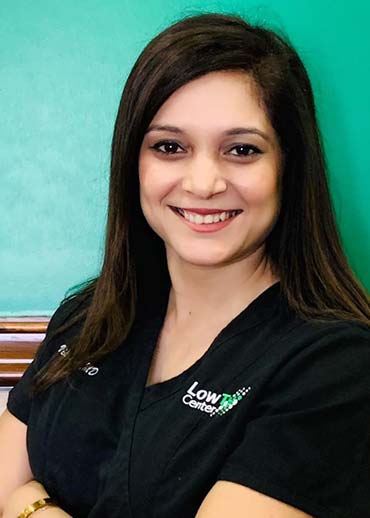 Dr. Vidya Pai, M.D., Head of Sleep Medicine
Dr. Pai completed her internship at Drexel University and her residency at Michigan State University. She then completed a fellowship in Sleep Medicine at the prestigious Harvard University in Boston, MA. She is Board certified in Sleep medicine and a member of the American Academy of Sleep Medicine. She has a special interest in diagnosing and treating complex sleep disorders and truly understands how sleep apnea, narcolepsy, restless legs and parasomnias disrupt lives of patients and their families. Prior to working at Low T Center as the National Sleep Director, Dr. Pai was the Sleep Medicine Director at Providence Health Center, RI and at North Texas Medical Center, TX. Dr. Pai enjoys teaching and writing and has published several peer reviewed articles.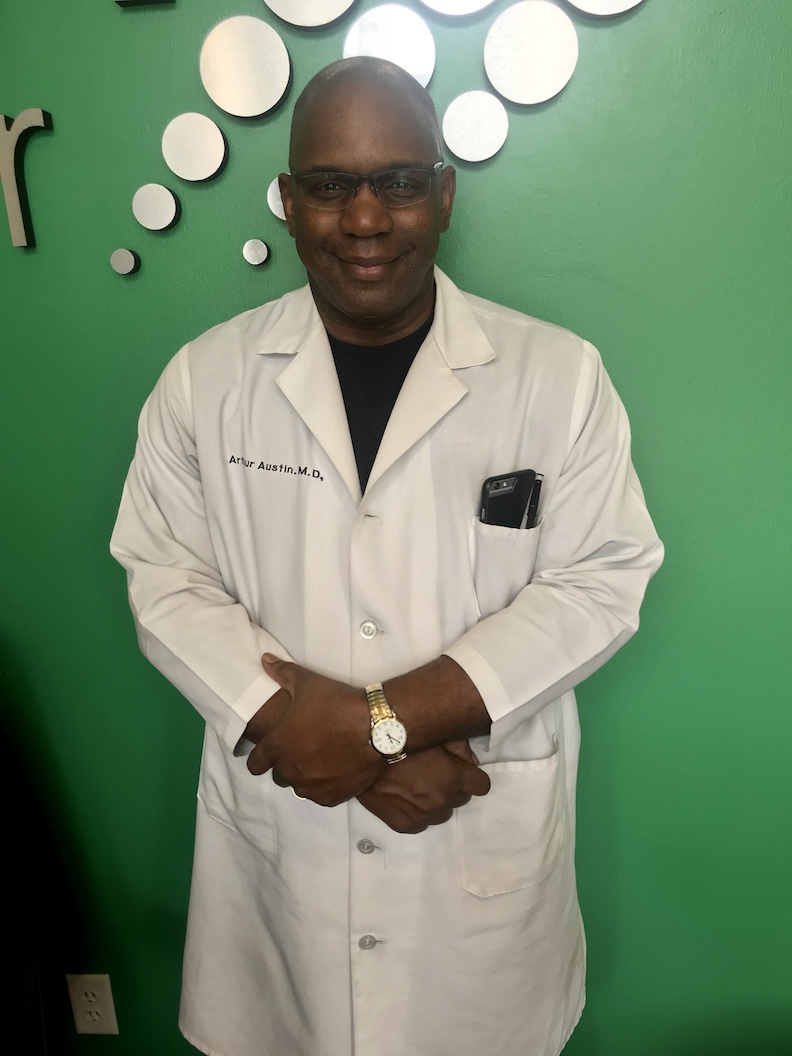 Arthur Austin Jr., M.D.
Prior to joining Low T Center, Dr. Austin was a staff internist for the Texas Department of Aging and Disability in Brenham, Texas for three years. Dr. Austin received his Bachelor of Science in Biology/Pre-med from Texas Southern University in Houston, TX. He received his Medical Degree from Wayne State School of Medicine in 1992. He completed his residency in Internal Medicine at the Detroit Medical Center/Wayne State School of Medicine program in 1995. Dr. Austin brings over 19 years of experience as an internist in direct patient care to Low T Center.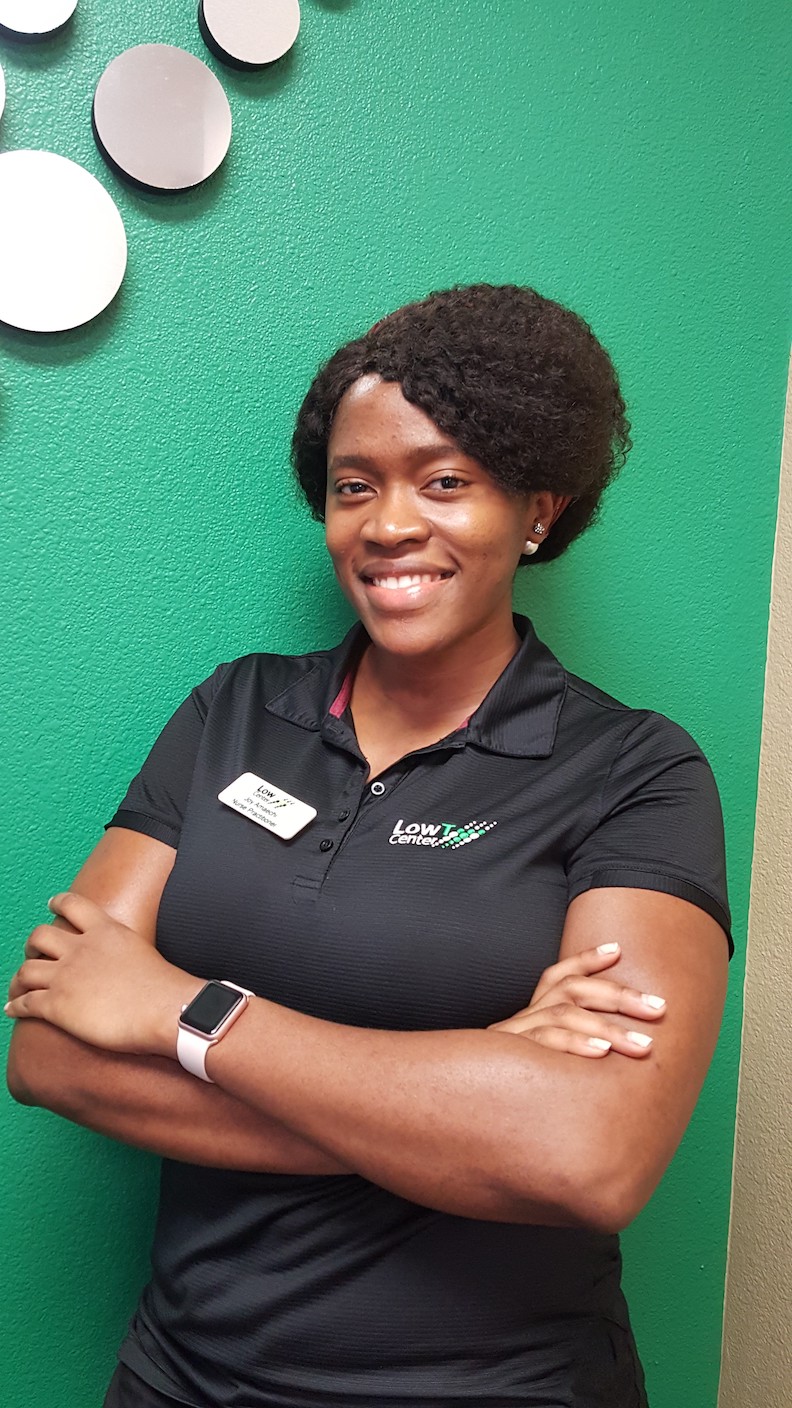 Joy Amaechi, FNP
Joy Amaechi received her Bachelor's degree in Nursing from Midwestern State University in 2012, and Master of Science degree in Nursing from Texas Woman's University in 2016. She completed her clinical hours with prominent physicians in the internal medicine, family practice, pediatrics, and OBGYN specialties. Prior to becoming a Family Nurse Practitioner, Joy worked as a Registered Nurse at Oakbend Medical Center, Richmond TX, and Medical Center Hospital, Odessa, TX.