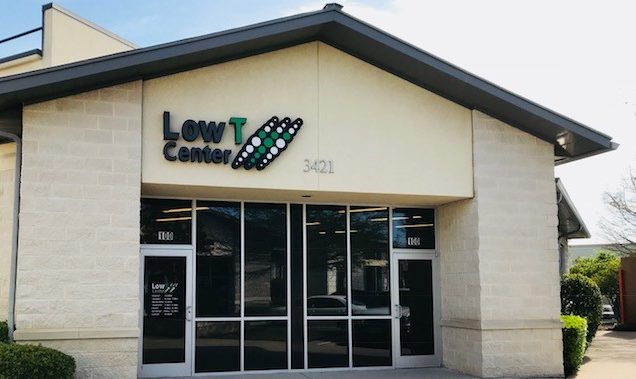 Richardson
---
Hours
Monday:

Tuesday:

Wednesday:

Thursday:

Friday:

Saturday:

Sunday:
Closed on most major holidays
New Year's Day

Easter

Memorial Day

Independence Day

Labor Day

Thanksgiving Day

Christmas Day
---
Find Sleep Apnea Solutions at the Richardson Low T Sleep Center
Further Reading
We can treat your sleep apnea at Richardson Low T Sleep Center. Whether you come to us because of problems with snoring or restless sleep, because you feel fatigued all the time or because of other symptoms, we want to help. We are one of the largest sleep apnea treatment centers in the United States, and we offer a sleep apnea test in Richardson. At Low T Sleep Center, our Richardson sleep apnea treatment plan is personalized for you.
The Right Richardson Sleep Apnea Treatment
At Low T Sleep Center, we offer sleep apnea treatment in Richardson that addresses the symptoms of this serious health condition. Symptoms often include daytime sleepiness, an inability to concentrate, irritability, moodiness and a general feeling of fatigue and malaise. Our medical team will perform a health assessment to determine if you potentially have sleep apnea and qualify for a simple, home sleep test to diagnose the severity of your condition. If you have sleep apnea in Richardson, our medical team will work with you to create a sleep apnea treatment plan customized to your needs.
Help for Sleep Apnea Symptoms in Richardson
Sleep apnea happens because there is a problem with the flow of air in your airway. This could be because of tissue that blocks it temporarily, or it might be because the brain is not sending the right signal to your muscles. In addition to disrupting your sleep, this reduces the amount of oxygen in your blood.
Our Richardson home sleep test means you do not have to go through the inconvenience of waiting for an appointment and then spending the night in a lab where you can be tested for sleep apnea. We can give you your home sleep apnea test the same day as your health assessment if we believe that you may have sleep apnea.
We will show you how to use the equipment, including a pulse oximeter that slips on your finger to send us data. Our sleep apnea doctor in Richardson will receive this data immediately and can make a diagnosis.
Your Personalized Treatment Plan for Sleep Apnea in Richardson
Your sleep apnea treatment plan in Richardson will be based on the severity of the condition, your overall health and additional factors, such as lifestyle. For example, if you drink and smoke, we may suggest that you cut back on your alcohol consumption and stop smoking. Being overweight can also worsen sleep apnea. Lifestyle changes might help some people control their sleep apnea, but others might need a continuous positive airway pressure (CPAP) device to keep breathing regularly. Once we have a Richardson sleep apnea treatment plan in place, we will follow up to find out whether adjustments need to be made or if the plan is working for you.
If your snoring, sleeplessness, fatigue or other symptoms have made you wonder if you have sleep apnea, we may be able to help with diagnosis and sleep apnea treatment at Richardson Low T Sleep Center. Make an appointment online with us today.
Start Sleeping Well Again
Snoring, daytime sleepiness, mood changes - does this sound like you? Low T Center can help determine whether sleep apnea is causing your fatigue and other symptoms. Why go another night without restful sleep? Let our team get you back on track to better health and better sleep.
Make an Appointment