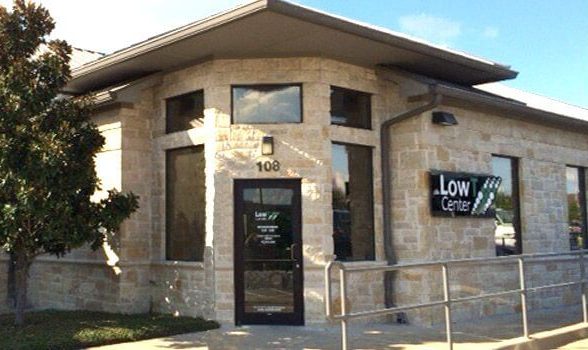 Rockwall
---
Hours
Monday:

Tuesday:

Wednesday:

Thursday:

Friday:

Saturday:

Sunday:
Closed on most major holidays
New Year's Day

Easter

Memorial Day

Independence Day

Labor Day

Thanksgiving Day

Christmas Day
---
Effective Treatment for Sleep Apnea in Rockwall
Further Reading
You may have heard that loud snoring can indicate that you have sleep apnea, but you can have sleep apnea even if you do not snore. Sleeplessness, fatigue and a number of other symptoms could also indicate sleep apnea. We offer a sleep apnea test at our Rockwall Low T Sleep Center. Our sleep apnea treatment in Rockwall is personalized so that it suits your lifestyle, your health and your needs. We are one of the country's largest sleep apnea centers, and we want to help you sleep better and feel better by treating your sleep apnea in Rockwall today.
Innovative and Effective Sleep Apnea Treatment at the Rockwall Low T Sleep Center
Sleep apnea is a serious medical condition that causes symptoms like fatigue, weariness, a loss of interest in sexual activities, loud snoring and moodiness. Severe sleep issues – sleep apnea – has also been implicated in cases of high and depression. Rockwall Low T Sleep Center will provide a health assessment that will identify sleep apnea issues quickly and effectively. We will then design a holistic sleep apnea treatment in Rockwall that takes your physical condition and your needs into consideration. Our medical team is committed to helping you achieve an improved quality of life every day.
Bringing You Sleep Apnea Remedies in Rockwall
Some people seek treatment for sleep apnea in Rockwall because they wake up several times each night gasping for breath or feeling as though they are choking. When you have sleep apnea, you stop breathing periodically while you are sleeping. This happens because your brain is not signaling your muscles correctly or because your airway is temporarily blocked by your throat collapsing. Sleep apnea can affect your quality of life, and because it reduces the oxygen flow in your blood, it can have longer-term health implications.
We will do a health assessment at Low T Sleep Center and offer you a home sleep test if we believe you might be suffering from sleep apnea in Rockwall. The home sleep study is easy and convenient. The data we need is electronically monitored and logged while you are sleeping in your own bed. This makes getting results faster and more convenient. Our Rockwall sleep apnea doctor will review the results and have an answer for you quickly.
Your Own Sleep Apnea Treatment Plan in Rockwall
In addition to diagnosing sleep apnea in Rockwall, the sleep test also lets us know how severe it might be. We will proceed with our treatment based on this as well as your health and lifestyle factors. For example, if you are overweight, we might recommend weight loss since this can resolve sleep apnea for some people. Some people may need a continuous positive airway pressure (CPAP) device to help keep their airway open while they sleep. Follow-up is an important part of Rockwall sleep apnea treatment. We want to make sure that our plan works for you and to make adjustments if they are needed.
If you have had enough sleepless nights, complaints about your snoring or daytime fatigue, make an online appointment with us today at our Rockwall Low T Sleep Center. We will evaluate you for sleep apnea in Rockwall, and if you have it, we will work hard to get you back on the road to wellness.
Start Sleeping Well Again
Snoring, daytime sleepiness, mood changes - does this sound like you? Low T Center can help determine whether sleep apnea is causing your fatigue and other symptoms. Why go another night without restful sleep? Let our team get you back on track to better health and better sleep.
Make an Appointment