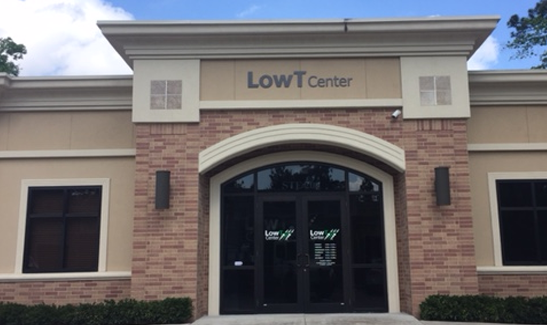 The Woodlands
---
Hours
Monday:

Tuesday:

Wednesday:

Thursday:

Friday:

Saturday:

Sunday:
Closed on most major holidays
New Year's Day

Easter

Memorial Day

Independence Day

Labor Day

Thanksgiving Day

Christmas Day
---
Comprehensive Sleep Apnea Treatment at The Woodlands
Further Reading
Sleep apnea is not an uncommon condition, but it is often misdiagnosed. We can diagnose your sleep apnea at The Woodlands Low T Sleep Center and work out a sleep apnea treatment plan to help you sleep at night. Our sleep apnea test from The Woodlands Low T Sleep Center can give us a definitive diagnosis, and with a fully integrated approach to sleep apnea treatment, we will also provide any equipment you need and follow-up. We are one of the largest sleep apnea centers in the country.
Targeted Sleep Apnea Treatments at The Woodlands Low T Sleep Center
For patients with sleep apnea, a good night's rest may seem like a real impossibility, as sleep issues get in the way. The team at The Woodlands Low T Sleep Center will perform a comprehensive health assessment to diagnose the potential presence of sleep apnea. If you're a potential candidate for sleep apnea treatment in The Woodlands, the medical team will prescribe a simple home sleep test, to diagnose the presence and severity of your condition. From there, The Woodlands Low T Sleep Center will work to create a customized and holistic sleep apnea treatment program for you to mitigate symptoms such as chronic daytime sleepiness, headaches, high blood pressure, and depression.
Taking Your Sleep Apnea Test in The Woodlands
Snoring, waking up gasping and choking, and fatigue can all be symptoms of sleep apnea. Sleep apnea affects your quality of life and can have significant implications for your health.
However, the idea of having to spend a night at a sleep center in The Woodlands and getting a sleep apnea test may discourage some people from seeking treatment for sleep apnea despite these unpleasant symptoms. At Low T Sleep Center, we offer a home sleep test in The Woodlands. We will give you detailed instructions on how to use it. The test equipment is relatively unobtrusive, including a device you wear on your finger to measure oxygen levels in your blood. Data will be recorded electronically for us so our sleep apnea doctor in The Woodlands can interpret it to determine whether you have sleep apnea.
Making a Personalized Sleep Apnea Treatment Plan at The Woodlands Low T Sleep Center
We are committed to finding a treatment that works for you. Lifestyle changes are sufficient for some people to resolve their sleep apnea issues. This could include anything from a weight loss and exercise program to sleeping on your side instead of your back. If your sleep apnea is more severe, you may need a continuous positive airway pressure (CPAP) device to ensure that your breathing remains regular throughout the night. We provide the top technology from two of the leading manufacturers of sleep apnea equipment.
Follow-up is important to us. We want to make sure that your sleep apnea treatment is effective for you and to figure out what adjustments we need to make if you are having problems.
If you believe you may be suffering from sleep apnea and are located in The Woodlands, make an online appointment today with your local Low T Sleep Center. We are waiting to hear from you to find out what we can do to help you with your sleep apnea.
Start Sleeping Well Again
Snoring, daytime sleepiness, mood changes - does this sound like you? Low T Center can help determine whether sleep apnea is causing your fatigue and other symptoms. Why go another night without restful sleep? Let our team get you back on track to better health and better sleep.
Make an Appointment
Your Medical Providers at Low T Center - Sleep Apnea The Woodlands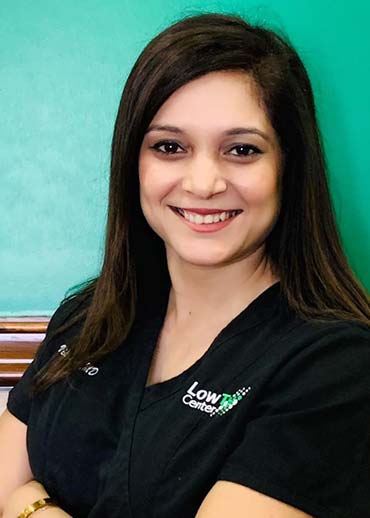 Dr. Vidya Pai, M.D., Head of Sleep Medicine
Dr. Pai completed her internship at Drexel University and her residency at Michigan State University. She then completed a fellowship in Sleep Medicine at the prestigious Harvard University in Boston, MA. She is Board certified in Sleep medicine and a member of the American Academy of Sleep Medicine. She has a special interest in diagnosing and treating complex sleep disorders and truly understands how sleep apnea, narcolepsy, restless legs and parasomnias disrupt lives of patients and their families. Prior to working at Low T Center as the National Sleep Director, Dr. Pai was the Sleep Medicine Director at Providence Health Center, RI and at North Texas Medical Center, TX. Dr. Pai enjoys teaching and writing and has published several peer reviewed articles.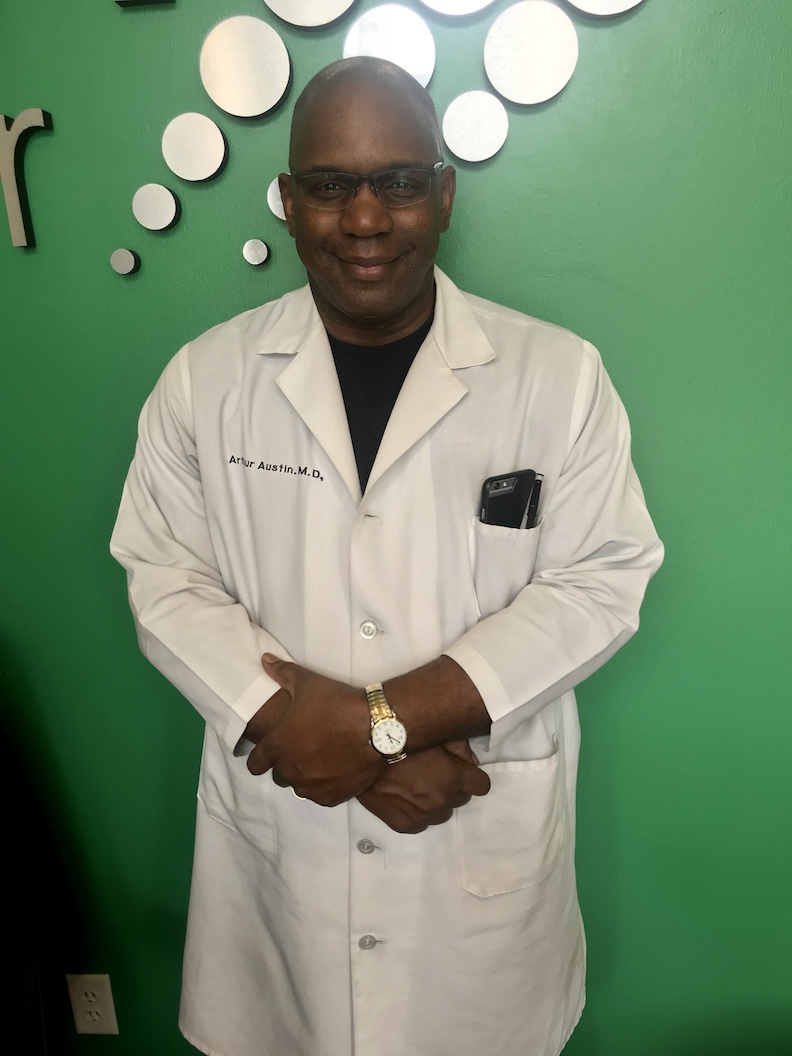 Arthur Austin Jr., M.D
Dr. Austin brings over 19 years of experience as an internist in direct patient care to Low T Center. Dr. Austin received his Bachelor of Science in Biology/Pre-med from Texas Southern University in Houston, TX. He received his Medical Degree from Wayne State School of Medicine in 1992. He completed his residency in Internal Medicine at the Detroit Medical Center/Wayne State School of Medicine program in 1995. Dr. Austin was a staff internist for the Texas Department of Aging and Disability in Brenham, Texas for three years prior to joining Low T Center.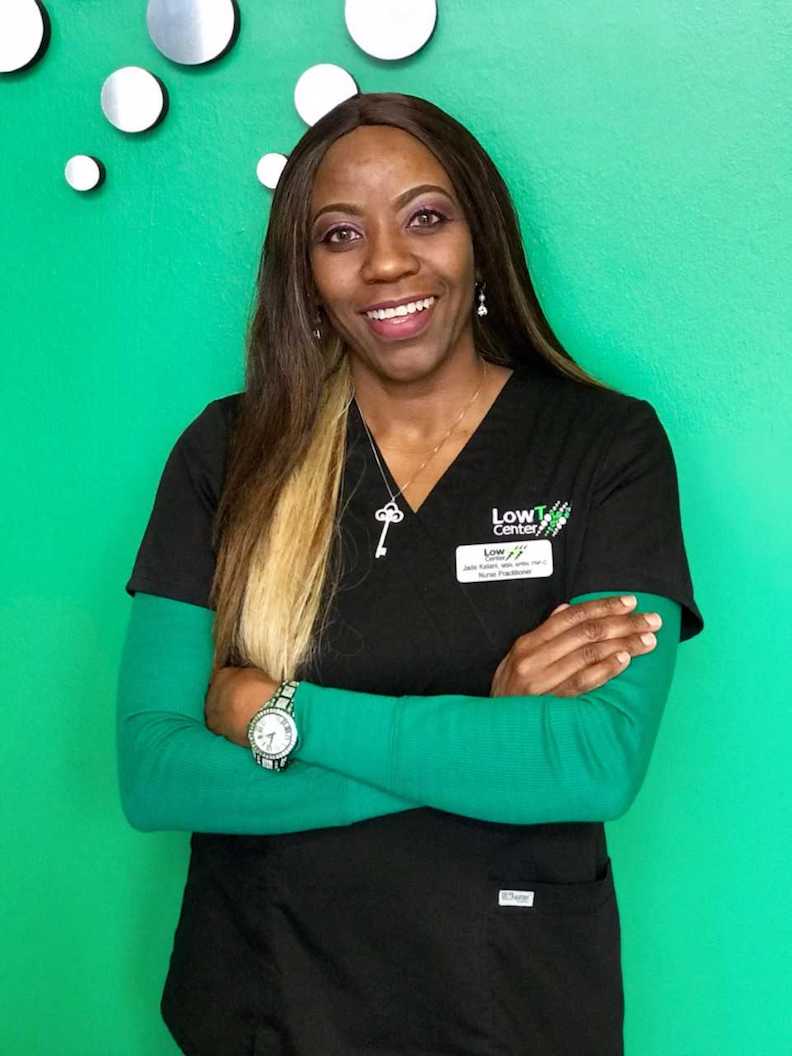 Jade Kelani, MSN, APRN, FNP-C
Jade Kelani attended undergraduate school at Texas Woman's University Houston, where she earned her Bachelor of Science degree in Nursing in 2003. Upon completion of her undergraduate degree, she practiced as a Registered Nurse for over 13 years, providing care in both inpatient, outpatient, and community settings focused on adult & geriatric care. She returned to Texas Woman's University graduate school in 2013 and earned her Master's degree in Nursing. While pursuing her Master's degree, NP Kelani developed a particular interest in the importance of preventative men's health care and specifically recognizing and treating the symptoms associated with hormonal imbalance in men which are often associated with depression.
Michael Richards, NP-C
Michael Richards earned his master's degree from the University of Texas at Arlington and is board certified as a Family Nurse Practitioner by the American Academy of Nurse Practitioners. Prior to this, he practiced as an intensive care nurse for more than 20 years in hospitals across the Greater Houston area. He has a strong interest in men's health and advocates for improving men's lives through preventative care and detection of hormonal imbalances.