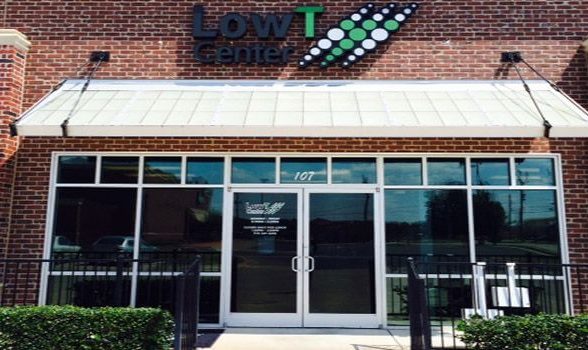 Tulsa
---
Hours
Monday:

Tuesday:

Wednesday:

Thursday:

Friday:

Saturday:

Sunday:
Closed on most major holidays
New Year's Day

Easter

Memorial Day

Independence Day

Labor Day

Thanksgiving Day

Christmas Day
---
Finding Sleep Apnea Solutions For You in Tulsa
Further Reading
We can diagnose and treat your sleep apnea at Tulsa Low T Sleep Center. We are one of the largest sleep apnea centers in the United States, and our goal is to help you sleep through the night and wake up feeling refreshed. We offer sleep apnea treatment at Tulsa Low T Sleep Center, and our sleep apnea test in Tulsa is done in the comfort of your own home.
Right Treatments for Sleep Apnea at the Tulsa Low T Sleep Center
If you are experiencing episodes of shortness of breath, choking while sleeping, loud snoring, or sudden awakening during sleep, you may be suffering from the effects of sleep apnea. Low T Sleep Center offers proven solutions for treating and alleviating the symptoms of sleep apnea in Tulsa. To determine if you have sleep apnea, our medical team will prescribe a simple home sleep test to determine the presence and severity of this condition, the side effects of which include high , depression, fatigue and even death. If you are suffering from sleep apnea, our team of medical providers will create a Tulsa sleep apnea treatment regimen that is designed specifically for you with the goal of helping you enjoy restful sleep every night to enhance your health and quality of life.
Diagnosing Your Sleep Apnea in Tulsa
When you have sleep apnea, you periodically stop breathing while you are sleeping. This happens because of a misfire of signals between your brain and your muscles or because your airway is temporarily blocked by tissue.
Although this sometimes causes you to snore or wake up frequently, this is not always the case, or you may be waking up frequently without remembering it and wonder why you are often tired. Many cases of sleep apnea are not diagnosed.
While some symptoms may point to sleep apnea as a possible cause, it is necessary to do a sleep study to confirm this. Our home sleep test in Tulsa is convenient and comfortable. We will explain to you how to use the necessary equipment, and it should not be detrimental to the quality of your sleep. The equipment will automatically record data for our sleep clinic, and a sleep apnea doctor in Tulsa can review it and determine whether you have sleep apnea.
An Individualized Sleep Apnea Treatment Plan at the Tulsa Low T Sleep Clinic
Everyone is different, and every case of sleep apnea is different. At Low T Sleep Center, we believe it is important to work with you to create a Tulsa sleep apnea treatment plan that takes your health, lifestyle and any other factors into consideration. Lifestyle changes may be part of a sleep apnea treatment plan in Tulsa. For example, quitting smoking, cutting back on alcohol and weight loss may all help with sleep apnea symptoms. If your sleep apnea is more severe and you need a continuous positive airway pressure (CPAP) device, we will work with you to help you get comfortable with it. We also follow up with you to see if any parts of the plan need adjusting.
If you are tired of sleepless nights and fatigue and believe it may be due to sleep apnea, we can help. Make an online appointment with us at Low T Center to be evaluated for sleep apnea in Tulsa so you can start feeling better right away.
Start Sleeping Well Again
Snoring, daytime sleepiness, mood changes - does this sound like you? Low T Center can help determine whether sleep apnea is causing your fatigue and other symptoms. Why go another night without restful sleep? Let our team get you back on track to better health and better sleep.
Make an Appointment
Your Medical Providers at Low T Center - Sleep Apnea Tulsa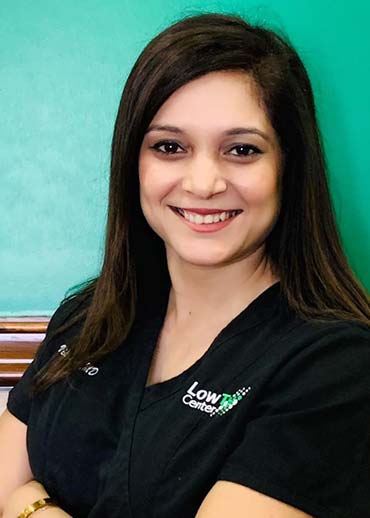 Dr. Vidya Pai, M.D., Head of Sleep Medicine
Dr. Pai completed her internship at Drexel University and her residency at Michigan State University. She then completed a fellowship in Sleep Medicine at the prestigious Harvard University in Boston, MA. She is Board certified in Sleep medicine and a member of the American Academy of Sleep Medicine. She has a special interest in diagnosing and treating complex sleep disorders and truly understands how sleep apnea, narcolepsy, restless legs and parasomnias disrupt lives of patients and their families. Prior to working at Low T Center as the National Sleep Director, Dr. Pai was the Sleep Medicine Director at Providence Health Center, RI and at North Texas Medical Center, TX. Dr. Pai enjoys teaching and writing and has published several peer reviewed articles.

Radona George, APRN-CNP, FNP-BC
Radona George is board certified with the ANCC and is a member of the American Academy of Nurse Practitioners. Ms. George graduated a semester early at the top of her class, earning a Master's Degree in Nursing with a Family Nurse Practitioner focus from Simmons University in October of 2015. Ms. George has been a Primary Care Manager and Urgent Care Provider for the Department of Defense under the Department of the Army while being a clinical instructor/preceptor for Nurse Practitioner Students. Ms. George has provided various forms of TRT as well as other hormone replacement therapies along with a focus on sexual health and wellness throughout her career.