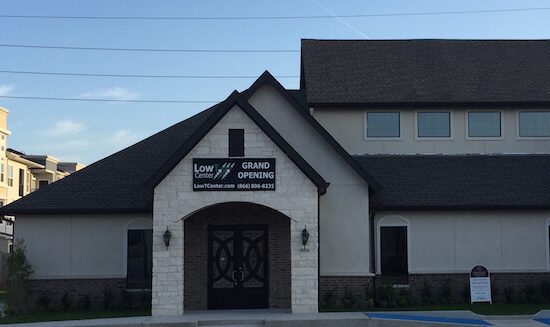 West Houston
---
Hours
Monday:

Tuesday:

Wednesday:

Thursday:

Friday:

Saturday:

Sunday:
Closed on most major holidays
New Year's Day

Easter

Memorial Day

Independence Day

Labor Day

Thanksgiving Day

Christmas Day
---
Get Help for Your Sleep Apnea in West Houston
Further Reading
Snoring, frequent wake-ups in which you are gasping or choking, or continually feeling fatigued are all indicators that you might have sleep apnea. However, even though snoring is probably the best-known symptom of sleep apnea, you can have sleep apnea if you do not snore. If you suspect that you have sleep apnea for any reason, we offer sleep apnea treatment at West Houston Low T Sleep Center. Before beginning treatment, we use a home sleep test to confirm that you have sleep apnea. We are one of the country's largest sleep apnea centers, and we want to help ensure that you are getting a good night's sleep by treating your sleep apnea in West Houston today.
Sleep Apnea Treatment Options at West Houston Low T Sleep Center
Sleep apnea causes issues for many of our patients at our West Houston Low T Sleep Center location. The American Sleep Apnea Association estimates that as many as 22 million people in America suffer from sleep apnea, which causes symptoms that range from mild sleepiness to high . If our team suspects that you may have sleep apnea during your initial health assessment, Low T Sleep Center will perform further tests that may include home sleep monitoring to determine if this condition could be causing your issues. We can create a West Houston sleep apnea treatment plan precisely right for you.
Your Sleep Apnea Test in West Houston
A misfire between brain and muscle, a temporary block by tissue or some combination of the two are the reasons you may not be breathing consistently while you sleep. With a sleep apnea test in West Houston, we not only can confirm that you have sleep apnea, but we can also get information about its severity.
The good news is that you do not have to leave your home and spend the night in an unfamiliar lab to have a sleep test done. We can give you a home sleep test and instructions on how to use it. The test is simple and unobtrusive.
Our West Houston home sleep apnea test includes a small monitor that you wear on your finger that measures the amount of oxygen in your blood. Data is electronically recorded by the equipment as you are sleeping, so the doctors at West Houston Low T Sleep Center can review it and determine whether you have sleep apnea.
Getting Treatment for Sleep Apnea at the West Houston Low T Sleep Center
Our personalized plan for you will be made with attention to the severity of your sleep apnea, your health and your needs. For some people, we may suggest lifestyle changes, such as weight loss. However, our job is not finished with the creation of a sleep apnea treatment plan. We follow up to find out how it is working for you and what adjustments may be needed.
If you are having sleep problems or other issues that you think might be related to sleep apnea, we want to help you. Make an online appointment today with the Low T Sleep Center in West Houston so we can work on making the quality of your sleep and your life great again.
Start Sleeping Well Again
Snoring, daytime sleepiness, mood changes - does this sound like you? Low T Center can help determine whether sleep apnea is causing your fatigue and other symptoms. Why go another night without restful sleep? Let our team get you back on track to better health and better sleep.
Make an Appointment
Your Medical Providers at Low T Center - Sleep Apnea West Houston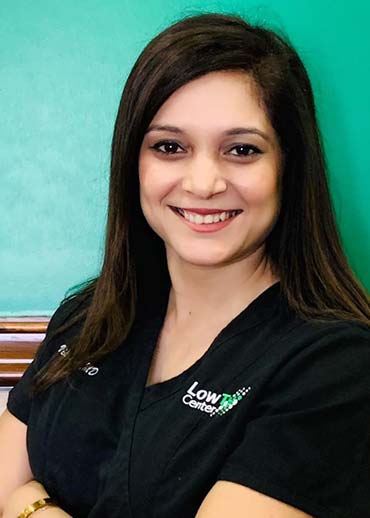 Dr. Vidya Pai, M.D., Head of Sleep Medicine
Dr. Pai completed her internship at Drexel University and her residency at Michigan State University. She then completed a fellowship in Sleep Medicine at the prestigious Harvard University in Boston, MA. She is Board certified in Sleep medicine and a member of the American Academy of Sleep Medicine. She has a special interest in diagnosing and treating complex sleep disorders and truly understands how sleep apnea, narcolepsy, restless legs and parasomnias disrupt lives of patients and their families. Prior to working at Low T Center as the National Sleep Director, Dr. Pai was the Sleep Medicine Director at Providence Health Center, RI and at North Texas Medical Center, TX. Dr. Pai enjoys teaching and writing and has published several peer reviewed articles.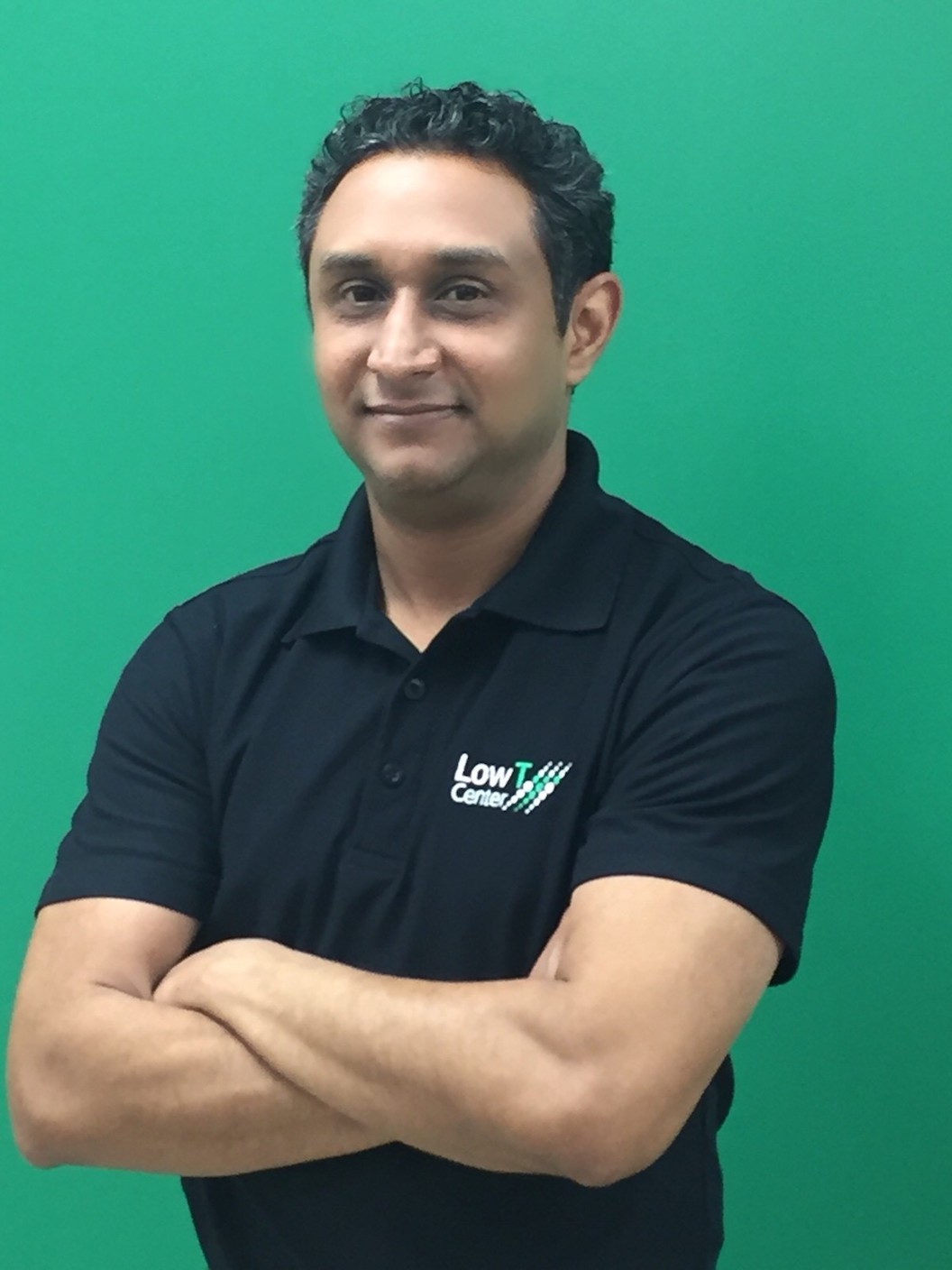 Sudipta Chaudhuri, D.O.
Dr. Chaudhuri earned his Bachelor of Science degree in Chemical Engineering at University of Texas at Austin. He went on to complete a Master's degree in Public Health at University of North Texas Health Science Center in 2001. Dr. Chaudhuri began his medical career at Texas College of Osteopathic Medicine and graduated in 2005. He went on to complete his Internal Medicine residency in 2008 at Seton Hall University of Graduate Medical Sciences / St. Michael's Medical Center in New Jersey and subsequently completed his Board Certification. Dr. Chaudhuri moved to Texas where he worked as medical consultant and physician for several urgent care centers in the Houston area. Prior to Low T Center, Dr. Chaudhuri worked as medical director for an outpatient clinic at PCP for Life primarily working with underserved populations. Dr. Chaudhuri is fluent in English and Spanish.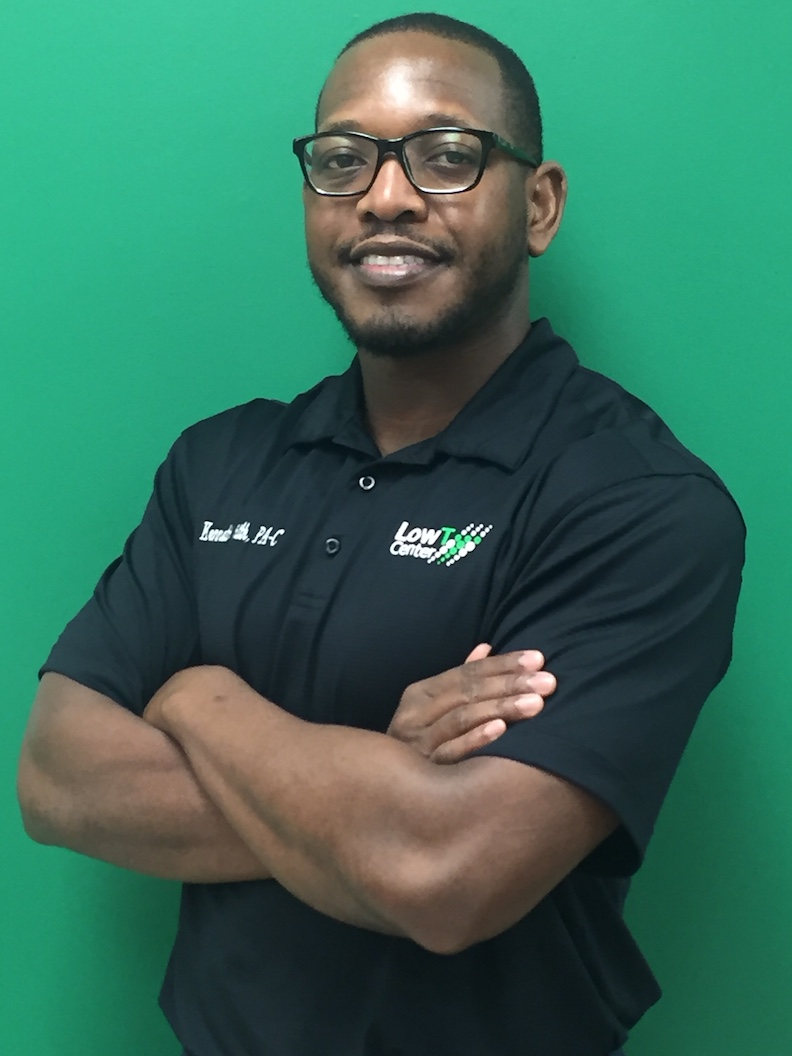 Kenneth Smith PA-C
Kenneth Smith graduated from Rice University in 2001 with a Bachelor of Science in Biomechanics. During his time at Rice, Kenneth was a 4 year varsity letter for the Rice Owl Football Team as a defensive back. After completing his undergraduate degree, he worked for a surgical device design company. In 2006, he continued his education by attending Baylor College of Medicine earning a Master of Physician Assistant Studies. Kenneth has practiced pediatrics, family, and internal medicine prior to joining the Low T Center team.