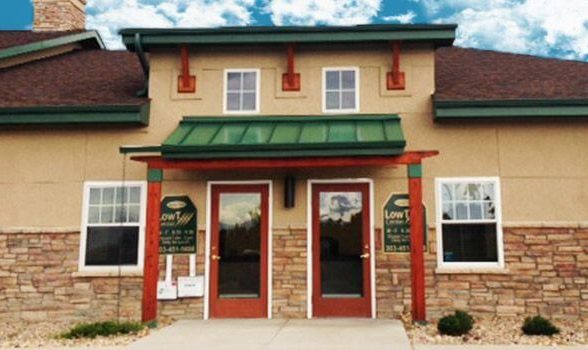 Westminster
---
Hours
Monday:

Tuesday:

Wednesday:

Thursday:

Friday:

Saturday:

Sunday:
Closed on most major holidays
New Year's Day

Easter

Memorial Day

Independence Day

Labor Day

Thanksgiving Day

Christmas Day
---
Let Us Help You With Sleep Apnea in Westminster
Further Reading
Sleep apnea, a condition that causes you to frequently stop breathing for a few moments while you are sleeping, can affect your quality of life and your health. You may feel tired all the time because you never truly get a good night's sleep even if you have no memory of the restlessness caused by sleep apnea. We can offer you sleep apnea treatment at Westminster Low T Sleep Center. We are one of the country's largest sleep apnea facilities, and our sleep apnea tests in Westminster allow you to spend a comfortable night at home instead of in the unfamiliar environment of a sleep lab.
Sleep Apnea Solutions at Westminster Low T Sleep Center
If you frequently experience sleepiness when driving, drowsiness during the day, sore throats, headaches and other unexplained issues, you may be suffering from sleep apnea. If you're a potential candidate for having sleep apnea, the medical team at Low T Sleep Center will prescribe a simple home sleep test in Westminster that you wear in the comfort of your own bed. The home sleep test will diagnose if you have the condition, and if so, the severity. Once you have been diagnosed as having sleep apnea, our medical team will customize a Westminster sleep apnea treatment solution based on your specific needs, your lifestyle and your physical condition into consideration.
Westminster Sleep Apnea Diagnosis
Sleep apnea often goes undiagnosed, with an estimate that as many of 80% of people who have it have not been diagnosed with it. This could be because people assume that they do not have sleep apnea because they do not snore loudly, or they do not want to spend the night away from home having a sleep test in Westminster.
Fortunately, we offer a home sleep study in Westminster, and this allows you to sleep more comfortably while we get the data we need. The test is a simple one, and we will provide the equipment. Data is automatically logged for our sleep clinic in Westminster as you sleep. This allows us to provide a diagnosis to you very quickly.
A quick diagnosis is important to us, because once you are ready to take care of your health, we think there should be as few delays as possible.
How We Treat Sleep Apnea at Westminster Low T Sleep Center
Lifestyle changes may be sufficient to treat your sleep apnea in Westminster, or we might suggest that you wear a continuous positive airway pressure (CPAP) device. Some lifestyle changes could be things that happen over the longer term, such as losing weight, but cutting back on alcohol and even changing the position that you sleep in may produce positive results. Whatever sleep apnea treatment plan we create, we want it to be effective for you and fit your needs. This means that we will follow up to find out whether any adjustments are necessary.
At Low T Sleep Center in Westminster, we want to help you sleep well every night so you can live your best life. If you are interested in sleep apnea testing in Westminster, make an appointment online with us today.
Start Sleeping Well Again
Snoring, daytime sleepiness, mood changes - does this sound like you? Low T Center can help determine whether sleep apnea is causing your fatigue and other symptoms. Why go another night without restful sleep? Let our team get you back on track to better health and better sleep.
Make an Appointment
Your Medical Providers at Low T Center - Sleep Apnea Westminster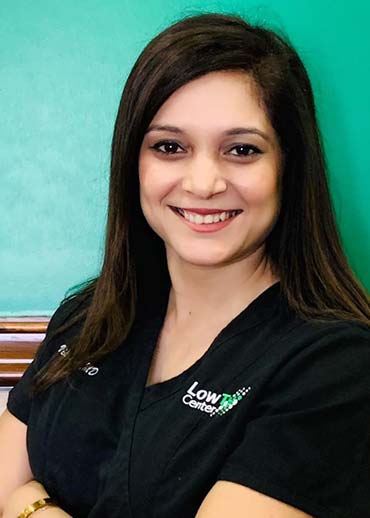 Dr. Vidya Pai, M.D., Head of Sleep Medicine
Dr. Pai completed her internship at Drexel University and her residency at Michigan State University. She then completed a fellowship in Sleep Medicine at the prestigious Harvard University in Boston, MA. She is Board certified in Sleep medicine and a member of the American Academy of Sleep Medicine. She has a special interest in diagnosing and treating complex sleep disorders and truly understands how sleep apnea, narcolepsy, restless legs and parasomnias disrupt lives of patients and their families. Prior to working at Low T Center as the National Sleep Director, Dr. Pai was the Sleep Medicine Director at Providence Health Center, RI and at North Texas Medical Center, TX. Dr. Pai enjoys teaching and writing and has published several peer reviewed articles.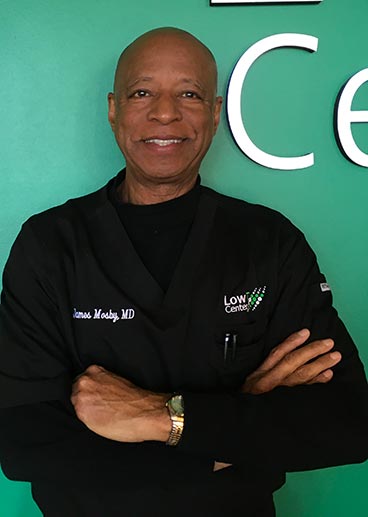 James R. Mosby M.D., FACEP
Dr. Mosby attended Howard University in Washington, D.C. and received a Bachelor of Science Degree in Zoology with a minor in Chemistry. He then received his Medical Doctor Degree from Indiana University School of Medicine. Dr. Mosby's residency training was completed at University of Colorado Health Science Center. He has practiced emergency medicine for the past 39 years and has been Medical Director of the Emergency Department at Spanish Peaks Regional Health Center in Walsenburg, Colorado for the past five years. Dr. Mosby enjoys participating in medical missions to third world countries.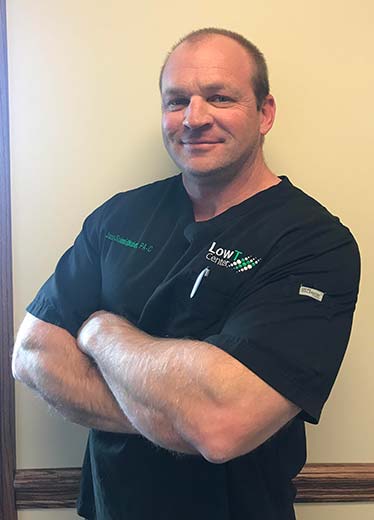 Jason Schmidthuber, PA-C
Jason Schmidthuber graduated in 1994 with an undergraduate degree in Exercise Science at the University of Minnesota Duluth. After several years as a personal trainer, he returned to school graduating from Saint Francis University with a Master of Medical Science degree as a Physician Assistant. He practiced emergency medicine in a Level 1 Trauma Center in both Denver and Washington. Jason maintains his status as a certified Strength and Conditioning Specialist and stays well versed in the advances of sports conditioning.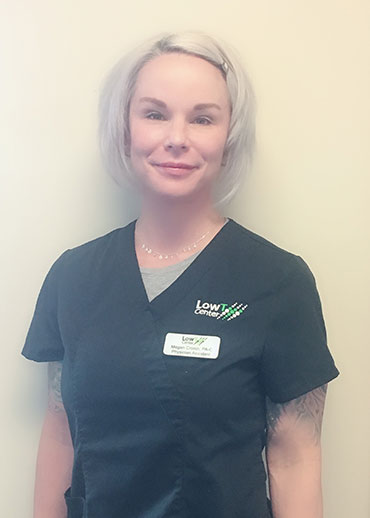 Megan Cronin, PA-C
Megan Cronin graduated from the University of Colorado at Denver in 2007 with a Bachelor of Science degree while working as a Radiologic Technologist. She then attended Saint Francis University in PA to obtain a Masters in Medical Science while at the same time obtaining her PA license in Colorado. She took a job working at Swedish medical center in Trauma Orthopedic Surgery where she worked for 5 years. Megan then went on to start her own company as an Ortho PA-C working primarily at small hospitals across the Midwest with various physicians. She has an athletic background and enjoys weight lifting and staying in shape. She has found TRT for women to be very helpful in maintain her goals physically and mentally.