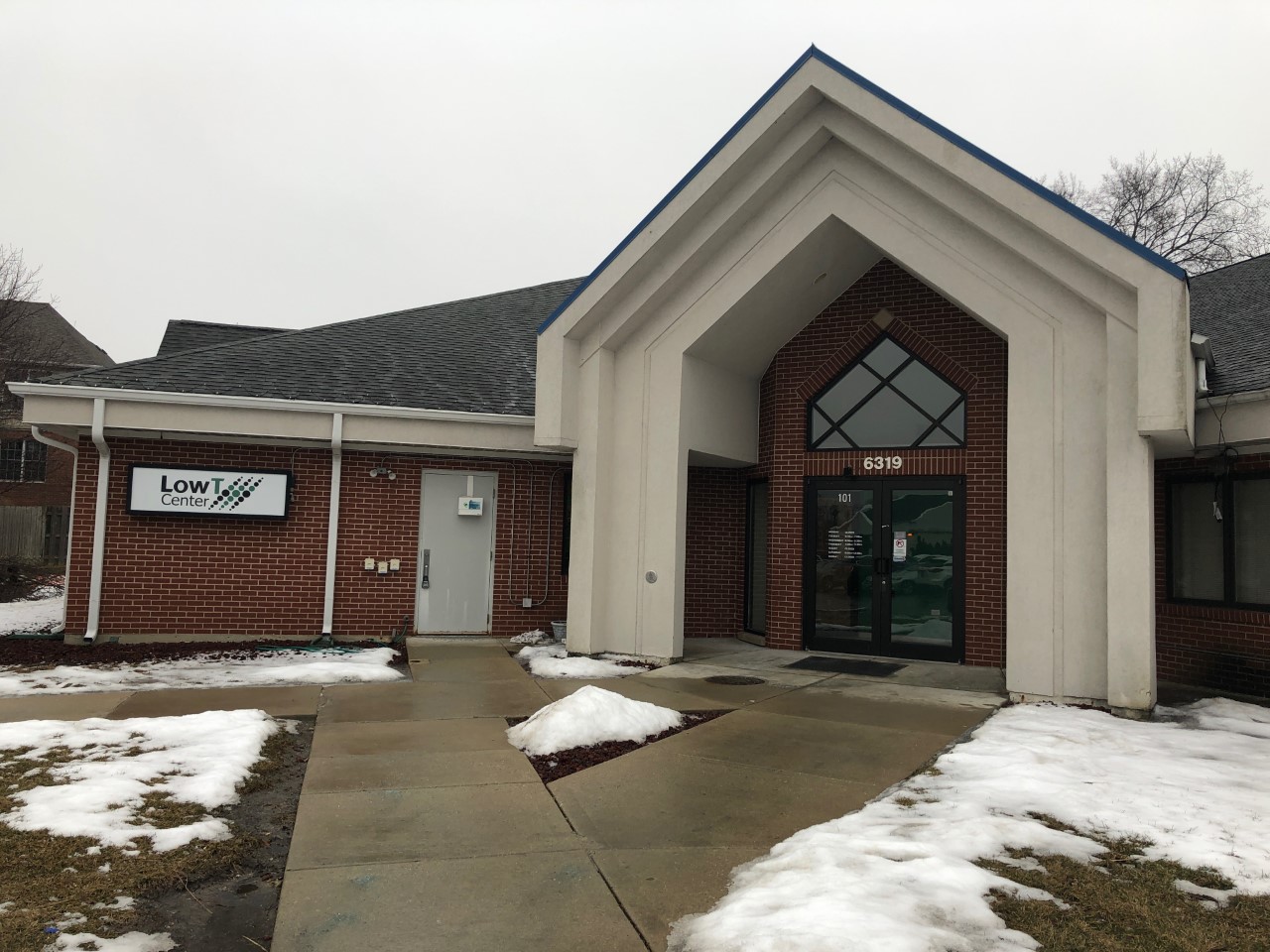 Chicago – Westmont
---
Hours
Monday:

Tuesday:

Wednesday:

Thursday:

Friday:

Saturday:

Sunday:
Closed on most major holidays
New Year's Day

Easter

Memorial Day

Independence Day

Labor Day

Thanksgiving Day

Christmas Day
---
Help for Sleep Apnea at Westmont Low T Sleep Center
Further Reading
At Low T Sleep Center, we can evaluate you for sleep apnea in Westmont. Our sleep apnea test is designed to be as quick, low-cost and convenient as we can make it, and we work with you to find the right approach to sleep apnea treatment in Westmont.
We are one of the country's largest sleep apnea centers and a fully integrated provider of Westmont sleep apnea treatment, providing diagnosis, treatment and any necessary supplies.
What is Sleep Apnea?
When you have sleep apnea, you periodically stop breathing during the night. This can disturb your sleep even if you are unaware that you are waking up multiple times. Sleep apnea may happen because of tissue that is physically blocking your throat, or it could be the result of your brain failing to send the right signals telling your body to breathe. Sleep apnea can affect your quality of life because of the ongoing fatigue that you feel, but it can also have more serious effects over the long term, including a higher risk of a heart attack or stroke.
Our focus at Low T Sleep Center is to remove any obstacles to your Westmont sleep apnea treatment and help you sleep better again.
Innovative Sleep Apnea Treatments at Westmont Low T Sleep Center
The symptoms of sleep apnea include cognitive issues, sleepiness, lack of energy, waking up with a choking or gasping sensation and irritability. Westmont Low T Sleep Center provides proven sleep apnea diagnostic services, health assessments and treatments designed to suit your needs perfectly. Our team of experienced medical professionals will work with you to determine the right sleep solutions and appropriate Westmont sleep apnea treatment plan for your situation. We are committed to providing you with solutions for all your men's healthcare needs now and in the future.
How We Diagnose and Treat Your Sleep Apnea in Westmont
Our approach to sleep apnea diagnosis and treatment prioritizes your convenience. By offering a home sleep study in Westmont, we are able to get you result more quickly and inexpensively. A home sleep test allows us to get data about how you sleep when you are in the comfort of your own home. We provide you with the necessary equipment for the test, and our Westmont sleep apnea doctor will evaluate the results.
Our Westmont sleep apnea remedies may include suggestions for lifestyle changes, including weight loss and exercise. However, you can develop sleep apnea at any weight, and these changes may be helpful but might not put a stop to your sleep apnea.
If necessary, we may provide you with a continuous positive airway pressure device. A CPAP device fits over your nose and mouth to help you breathe regularly while you sleep. We'll let you choose a model that is most comfortable for you. The mask provides data to our Westmont sleep clinic that allows us to make adjustments as needed to ensure that it is working as well as possible. We do follow-ups throughout your Westmont sleep apnea treatment plan to make sure that you are using the device and that it is effective for you.
If you are suffering from symptoms that you think may be sleep apnea, make an online appointment with us today at the Westmont Low T Sleep Center.
Start Sleeping Well Again
Snoring, daytime sleepiness, mood changes - does this sound like you? Low T Center can help determine whether sleep apnea is causing your fatigue and other symptoms. Why go another night without restful sleep? Let our team get you back on track to better health and better sleep.
Make an Appointment
Your Medical Providers at Low T Center - Sleep Apnea Westmont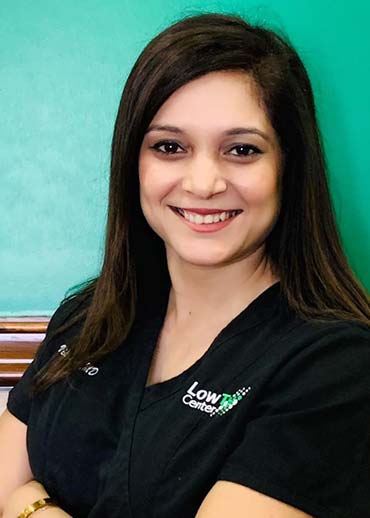 Dr. Vidya Pai, M.D., Head of Sleep Medicine
Dr. Pai completed her internship at Drexel University and her residency at Michigan State University. She then completed a fellowship in Sleep Medicine at the prestigious Harvard University in Boston, MA. She is Board certified in Sleep medicine and a member of the American Academy of Sleep Medicine. She has a special interest in diagnosing and treating complex sleep disorders and truly understands how sleep apnea, narcolepsy, restless legs and parasomnias disrupt lives of patients and their families. Prior to working at Low T Center as the National Sleep Director, Dr. Pai was the Sleep Medicine Director at Providence Health Center, RI and at North Texas Medical Center, TX. Dr. Pai enjoys teaching and writing and has published several peer reviewed articles.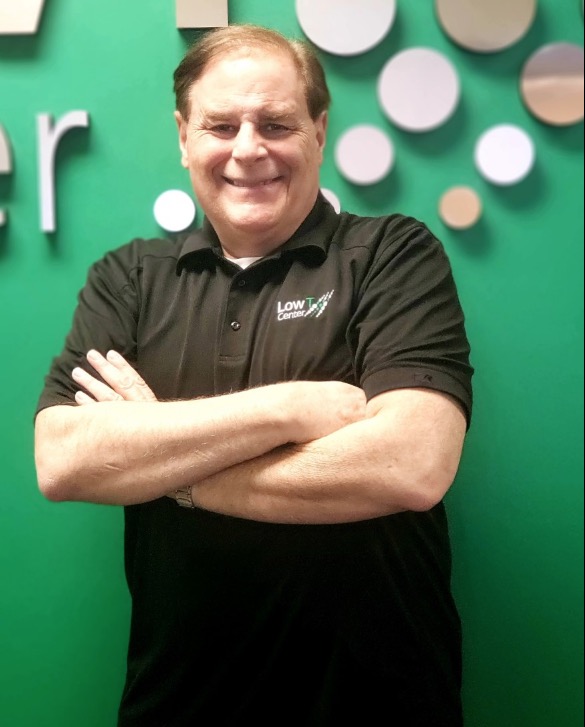 Anthony Bilotta, D.O.
Dr. Anthony Bilotta graduated from Des Moines University in 1985 and completed his Family Medicine residency in Chicago in 1987. After finishing his residency, he served as the Medical Director for Holy Cross Hospitals' Industrial and Immediate Care center. For the following thirteen years, Dr. Bilotta managed the Work Care Clinic in Bedford Park, IL, while also working in the Emergency Room of Silver Cross Hospital. Dr. Bilotta also periodically serves rural Emergency Rooms in Iowa and is an assistant professor at Indiana University.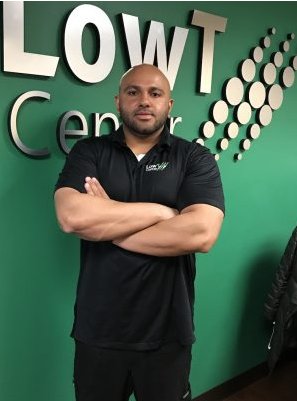 Kamran Khatri, MSN, FNP-C
Kamran Khatri earned a Bachelor of Science degree in Molecular Cell Biology from University of Illinois at Urbana Champaign (2010), and a Bachelor of Science in Nursing from Governors State University (2013). He worked as an Operating Room Nurse at a Level I Trauma hospital for over three years while continuing his education, and subsequently earning his Master's Degree in Nursing with specialization as a Family Nurse Practitioner from Governors State University in 2016.