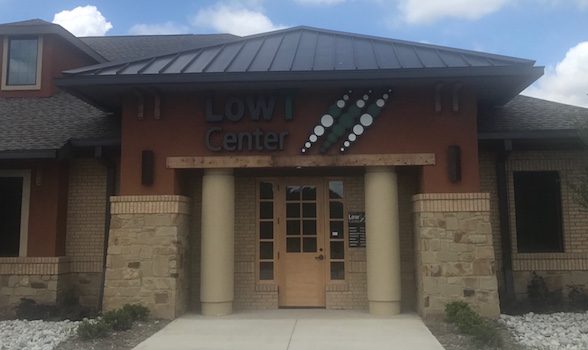 Arlington
---
Hours
Monday:

Tuesday:

Wednesday:

Thursday:

Friday:

Saturday:

Sunday:
Closed from 1:00PM – 2:00PM for lunch.
Closed on most major holidays
New Year's Day

Easter

Memorial Day

Independence Day

Labor Day

Thanksgiving Day

Christmas Day
---
Arlington Low T Center - Men's Health Clinic
Arlington is located close to the employment and entertainment opportunities of both Fort Worth and Dallas, Texas. This allows residents to enjoy the benefits of living in the big city while providing all the comforts of a small home town. Low T Center's Arlington offers men's wellness services exclusively for men who are looking for an annual wellness exam, treatment for sleep apnea, low testosterone, severe allergies, high blood pressure, cholesterol, or diabetes. Our Arlington Low T Center's patients will enjoy advanced treatments designed to to restore normal function and improve their quality of life and help them feel like the best version of themselves.
The Right Testosterone Replacement Options
At the Arlington Low T Center, we design our testosterone replacement therapy (TRT) options specifically to suit you. Some of the most common symptoms of low T include lack of energy/ chronic fatigue, depression, increased tendency to retain fat, reduced muscle tone and loss of facial or body hair. Many men with low T issues also suffer from lack of sexual desire and infrequent erections. Our low T replacement therapies provide help for men who suffer from these issues. Restoring men's normal testosterone levels is the best way to counter these symptoms and to restore a healthy balance for our patients.

Feel Like Yourself Again
If you want to learn more about the TRT options available from the Arlington Low T Center, book your comprehensive health assessment online today with our experienced healthcare professionals. We look forward to the opportunity to serve you.
Make an Appointment
Your Medical Providers at Low T Center - Arlington

Phuong Tran, M.D.
Dr. Tran graduated from the University of Houston with a degree in Biochemical and Biophysical science.He then moved to Dallas and earned a Medical Degree at University of Texas Southwestern Medical School in 2006.After medical school, he continued his Internal Medicine training at UT Southwestern and is board certified by the American Board of Internal Medicine.Prior to joining the Low T Center as a medical director, Dr. Tran spent five years as an Assistant Professor at UT Southwestern Medical School and Parkland Hospital.

Lori Baird, PA-C
Lori Baird's extensive experience as a National Board Certified Physician Assistant includes over 25 years of service in the medical field. She has advanced training and experience in Cardiovascular Surgery and Critical Care Management, as well as Orthopedics and Sports Medicine, Plastic and Reconstructive Surgery and wound care management. In 1993, Lori obtained her Bachelor of Arts from DePauw University in Indiana with a Pre-Med curriculum and double major in Biology and Chemistry. She later pursued her graduate degree as a Physician Assistant and was awarded the designation of High Honors from Butler University College of Pharmacy and Health Sciences in Indianapolis, Indiana. In 1997, Lori moved to Texas and began her career as a Physician Assistant in Cardiothoracic and Vascular Surgery. She has worked in local hospitals providing care in both the surgical and intensive care settings as well as managing outpatient clinical services. She is dedicated to empowering patients through treatment and education to become the healthiest versions of themselves and motivating them to pursue and achieve their health and wellness goals. Lori's professional memberships and affiliations include the Texas Academy of Physician Assistants, American Academy of Physician Assistants, Texas State Medical License, and she is certified in BLS and Advanced Cardiac Life Support. Lori is the Center Director at the Low T Center in Arlington.