Simple, Convenient, At-Home Therapy
Affordable Low Contact Treatment Options
At Low T Center, men's healthcare is affordable and accessible. We offer you self-pay options and options that include insurance to suit your needs and budget.
Insurance Hybrid Plan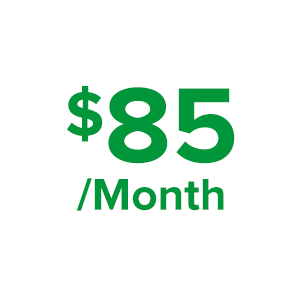 Monthly testosterone injection supply
Co-pay for visits, labs, and exams according to your insurance plan
All shipping and handling included
Self-Pay Plan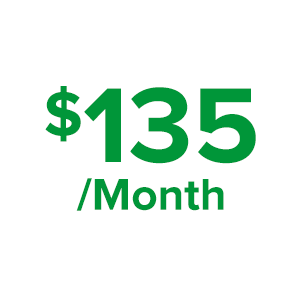 Monthly testosterone injection supply
Quarterly labs and visits included
Annual physical exam included
All shipping and handling included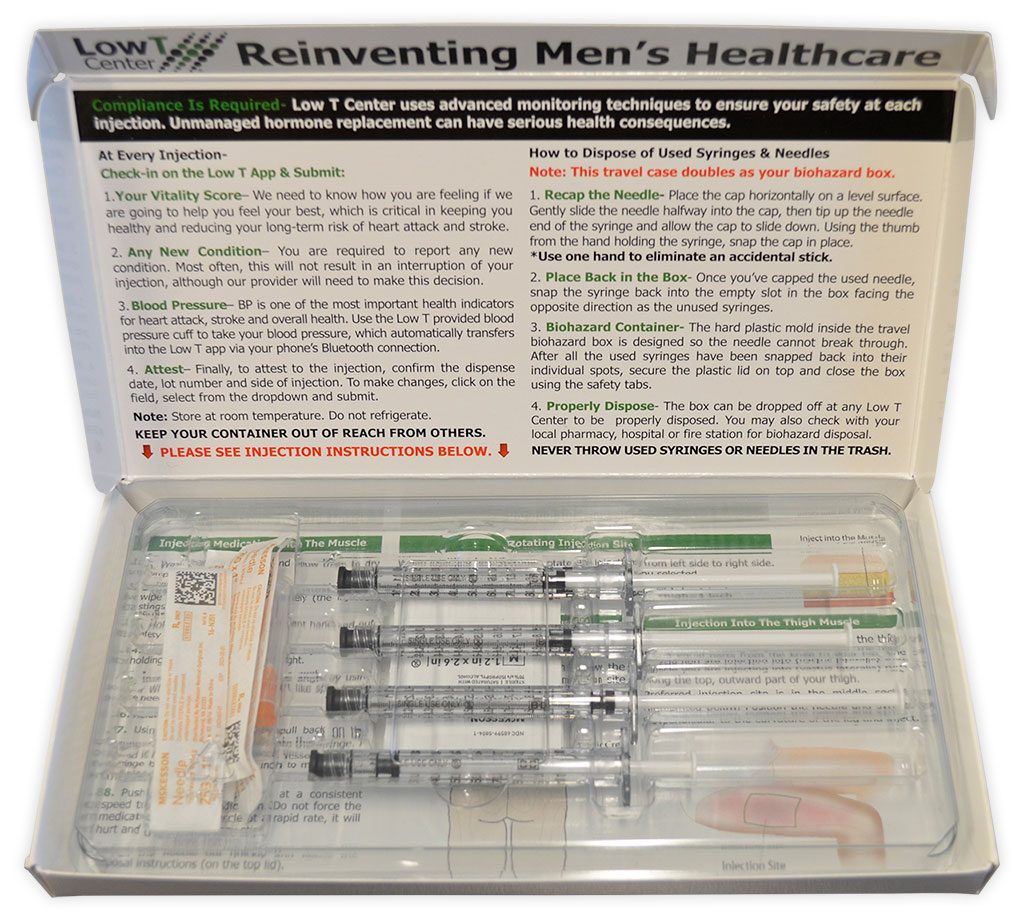 The medical team at Low T Center has developed an at-home testosterone therapy program for existing patients that is simple, convenient, and affordable. Using advanced remote-monitoring technologies, the medical team manages your care so you can feel your best while managing your testosterone therapy in the comfort of your own home. After you meet with your provider, we'll ship everything straight to your door to help you start feeling like yourself again.
Some of the benefits of starting our self-injection plan include:
Fewer in-office appointments to support social distancing, and reduce cost
Remote treatment monitoring with our proprietary technology enabling a highly managed and monitored program so you aren't left on your own
Affordable pricing beginning at $135 per month self-pay, or talk to your provider about insurance options depending on your plan and coverage
All supplies are included – there is never a charge for shipping
If you're looking for fewer in-office appointments and at-home treatment options, make your first appointment today!
Proprietary Telehealth Technology for Treatment Management
At Low T Center, our medical team monitors your treatment to help optimize your treatment results. A single-platform, easy-to-use mobile app makes your at-home therapy simple, and easy to manage.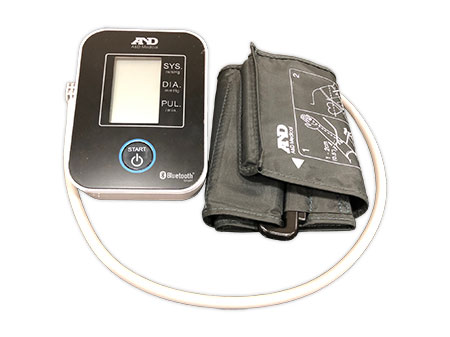 Our patient mobile app helps you and your medical team manage your therapy by providing:
Reminder notifications the day before and day of your scheduled dose
Confirmation of your health status, symptoms, and progress of your therapy
Remote monitoring through a communications-enabled blood pressure cuff
Confirmation that you are cleared to continue therapy, or guidance to contact your provider
Reminder notifications and appointment scheduling for lab testing, and in-person visits with your provider
Most programs include required laboratory testing, and periodic office visits to help your provider make decisions based on the progress of your therapy, your other hormone levels, and to adjust your treatment plan to help you achieve optimal therapeutic benefits.
Advanced At-Home Treatment Options from Low T Center
Ready to get started with at-home testosterone injections? We will show you step-by-step how to use the blood pressure cuff and the app. You'll give yourself your first dose under our medical team's watchful eye to make sure you are comfortable and ready to start your at-home treatment plan.
If you are a new patient or returning after one year or more, over the course of two short appointments, we perform a comprehensive health assessment with a full blood panel, vitals check, and physical exam. Your provider will demonstrate how to give yourself an injection and then observe and confirm your ability to do so and you're ready to begin your at-home therapy.
For existing patients or those returning within one year, come in for a visit where our clinicians will draw your labs if it's been more than six weeks since your last set of labs and guide you through how to self-inject. Then you'll be on your way and ready to start your at-home testosterone injections.
At Low T Center, we've simplified and streamlined testosterone replacement therapy, while leveraging technology to allow for extensive monitoring and management of your health, so it's practical, affordable and safe, while supporting social distancing. Take the first step toward feeling better by scheduling an initial appointment at one of our convenient men's health clinics.
Low T Center's at-home treatment program is available for existing patients or new patients in states where Low T Center maintains medical facilities.