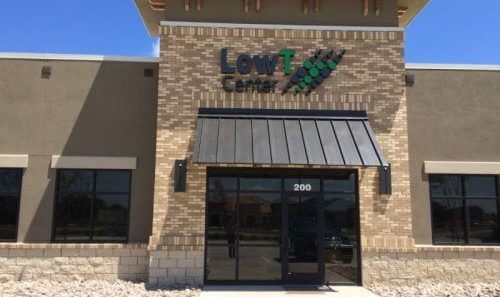 Fort Worth
---
Hours
Monday:

Tuesday:

Wednesday:

Thursday:

Friday:

Saturday:

Sunday:
Closed from 1:30PM – 2:00PM for lunch.
Closed on most major holidays
New Year's Day

Easter

Memorial Day

Independence Day

Labor Day

Thanksgiving Day

Christmas Day
---
Fort Worth Low T Center - Get Low T Help Today!
Founded in 1849 as a U.S. Army outpost, Fort Worth has grown and evolved far beyond the rustic cow town it once was. Today, it is part of the Dallas-Fort Worth-Arlington metropolitan area and serves as home to several major corporations, including American Airlines, Bell Helicopter, Pier 1 Imports and Lockheed Martin. The Fort Worth Low T Center is an important resource and a trusted provider of men's healthcare and offers customized testosterone replacement therapy (TRT) and treatments for men dealing with sleep apnea, diabetes, allergies, high cholesterol, and more. This men's clinic offers solid medical options with hours that works for just about any business lifestyle schedule.
The Benefits of TRT
For men with low testosterone (hypogonadism), TRT adjusts the balance of hormones to restore proper function. Testosterone replacement options are designed to combat some of the most common signs of low T. This includes symptoms such as decreased sexual libido, constant fatigue and changes in physical attributes and failure to achieve or sustain erections. Many men report increased weight gain and loss of muscle as a result of low T issues.  Our Fort Worth Low T Center and TRT offers help for men who suffer from these symptoms and resolves low testosterone levels quickly and safely.

We Make it Easy - Reinventing Men's Health Care.
At the Fort Worth Low T Center, we make it easy to learn more about your TRT options, sleep apnea treatment and/or to begin a treatment plan. Our medical professionals also provide annual physicals, treat hypertension, high cholesterol, severe allergies, diabetes and more. Schedule an appointment online with our team of dedicated healthcare professionals. We are here to serve your needs.
Make an Appointment
Your Medical Providers at Low T Center - Fort Worth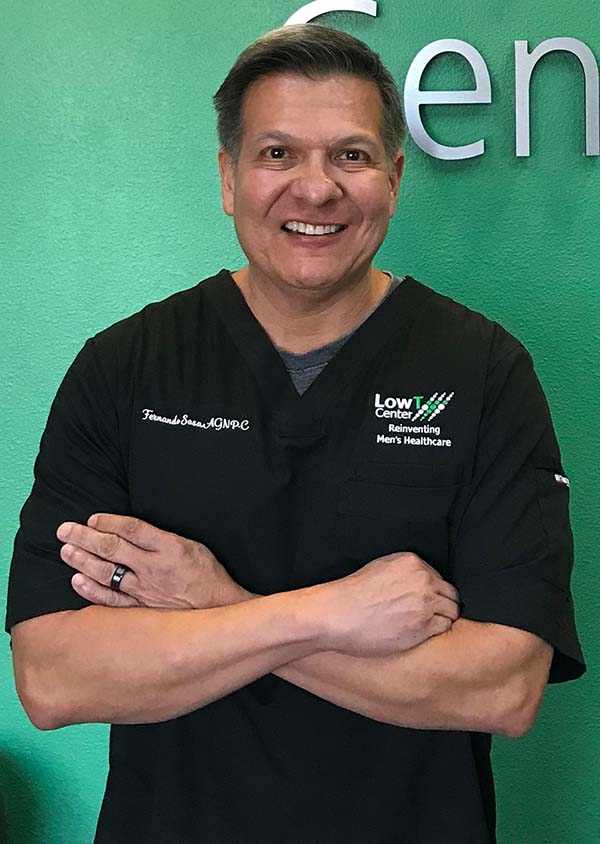 Fernando Sosa
Fernando received his bachelor's of science in nursing from Midwestern state university in 1994. He continued his education with Walden university health and science where he earned his nurse practitioner in 2019. Fernando practiced for over 25 years in nursing before joining the team at LowT.

J'Lin Stewart, FNP-BC
J'Lin is a Board-Certified Family Nurse Practitioner with 10 years of experience in urgent care, hormone replacement, primary care, internal medicine, and aesthetics. J'Lin graduated from Texas Tech University Health Science Center in Lubbock with her undergraduate nursing degree in 1997 and worked in surgical ICU the majority of her RN career. She graduated with her Masters in Nursing and Family Nurse Practitioner in 2011 from West Texas A&M University. J'Lin practiced in Lubbock, Tx for 9 years and developed a particular interest in TRT treating both men and women. She has a special interest in diagnosing and treating low testosterone in order to improve the overall quality of life and general wellness of her patients.