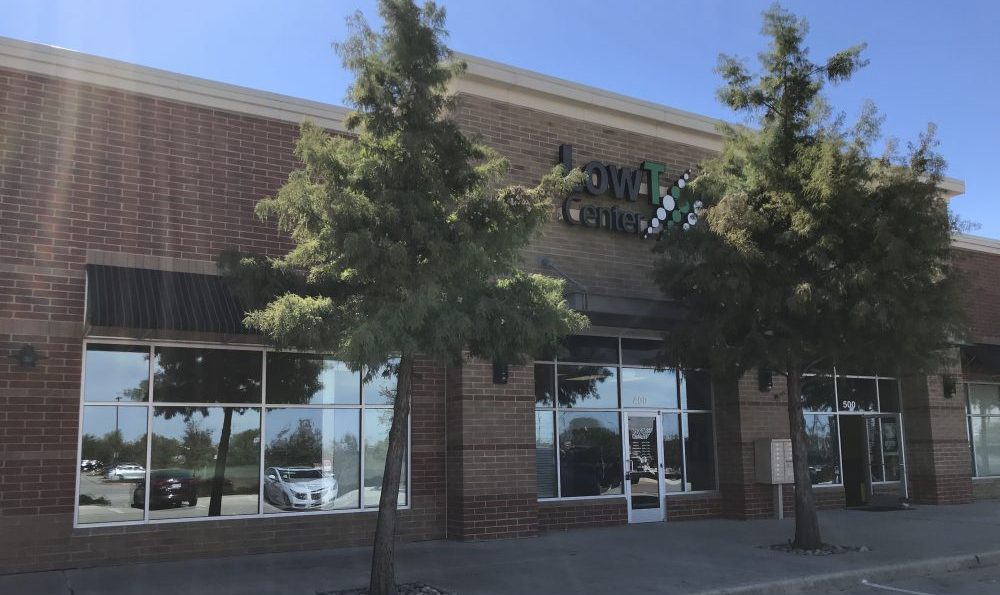 Frisco
---
Hours
Monday:

Tuesday:

Wednesday:

Thursday:

Friday:

Saturday:

Sunday:
Closed from 1:00PM – 2:00PM for lunch.
Closed on most major holidays
New Year's Day

Easter

Memorial Day

Independence Day

Labor Day

Thanksgiving Day

Christmas Day
---
Low Testosterone Solutions at the Frisco Low T Center
Frisco, Texas, is one of the fastest growing communities in the U.S. Frisco offers easy access to the work and life opportunities available in Dallas and Fort Worth. For men in the area, the Frisco Low T Center provides healthcare for men who have low testosterone levels or hypogonadism. We work with you to determine the most practical approach to combat low testosterone symptoms quickly and effectively. Along with low t treatments, the Frisco Low T Center and men's clinic offers treatments and management plans for low thyroid,  diabetes, allergies along with men's annual physicals.
The Proven Benefits of Testosterone Replacement Therapy
At the Frisco Low T Center, we offer testosterone replacement therapy (TRT) to combat low testosterone symptoms, increased body fat, lower ability to build and maintain muscle mass, loss of body hair, fatigue and general malaise, depression, and loss of interest in sex.
Restoring testosterone to normal levels through TRT is a solid step toward improving your health and increasing your enjoyment of everyday activities. The TRT options offered by Low T Center of Frisco are designed with your needs in mind and are tailor-made to provide you with the best results possible. We can help you combat low testosterone symptoms efficiently for a healthier you.

If you want to learn more about TRT and its potential benefits for your health, book your health assessment online at Low T Center of Frisco today. We will work with you to determine the right solutions and the most practical treatment plan for all your current and future needs.
Feel Like Yourself Again
You're tired. You've gained weight. You can't sleep. You're not as interested in things as you once were. Sound familiar? Let us help you regain your health and vitality.
Make an Appointment
Your Medical Providers at Low T Center - Frisco

Noelle Garcia