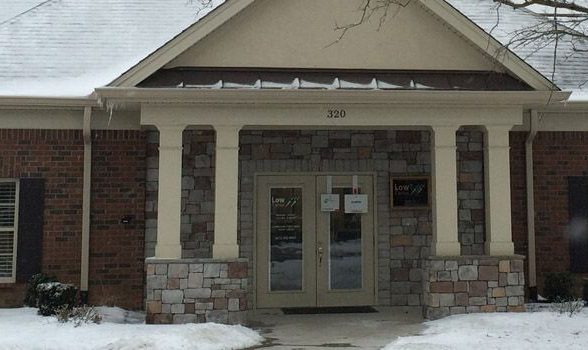 Hendersonville
---
Hours
Monday:

Tuesday:

Wednesday:

Thursday:

Friday:

Saturday:

Sunday:
Closed on most major holidays
New Year's Day

Easter

Memorial Day

Independence Day

Labor Day

Thanksgiving Day

Christmas Day
---
The Right Solutions for Low Testosterone in Hendersonville, Tennessee
The city of Hendersonville, Tennessee, is best known as the home of many of country music's biggest stars. Johnny and June Carter Cash, Roy Orbison, Conway Twitty and Taylor Swift are among the most famous residents who called Hendersonville home at one time or another. For active men that are looking to be as active as the aforementioned, Hendersonville also features an innovative and unique health treatment center for men. The Hendersonville Low T Center performs annual physicals and wellness exams and offers testosterone replacement therapy (TRT) plans and options for men who suffer from hypogonadism and other conditions that often cause low testosterone and hormonal imbalances. We work with you to determine practical solutions for your medical conditions including management plans for sleep apnea, hypertension, high cholesterol issues and allergy management.
Men's Benefits of Hendersonville Low T Center
Low testosterone levels typically produce a series of symptoms, which include fatigue and slower cognitive processes, general sense of malaise, redistribution of body fat and a tendency to retain fat, and reduced muscle tone and mass, low libido and difficulty in achieving an erection. The Hendersonville Low T Center offers customized treatment plans that include testosterone replacement and careful monitoring of your physical condition.
An Innovative Sleep Apnea Treatment
Sleep apnea is responsible for causing a wide range of symptoms, including the sensation of choking during sleep, waking frequently, snoring, headaches, depression and irritability. If you think you might have sleep apnea, Hendersonville Low T Center offers real help for this serious condition. We perform comprehensive health assessments and diagnostic procedures to determine if sleep apnea could be diminishing your quality of life. If needed, we provide a simple take-home sleep test to definitively diagnose sleep apnea. Our medical professionals will then create a customized sleep apnea treatment plan that will provide you with added help in addressing these symptoms and getting a full night of restful sleep.
Feel Like Yourself Again
Low T Center of Hendersonville offers healthcare tailor-made for men in our area. We provide treatments for patients with low testosterone and associated ailments. Book your annual physical online today to get a baseline of your health and discuss your symptoms with our team of men's healthcare professionals. We look forward to the opportunity to serve you.
Make an Appointment
Your Medical Providers at Low T Center - Hendersonville
Vivak Bhatt, M.D.
Prior to joining Low T Center, Dr. Bhatt was Assistant Professor of Clinical Medicine at Vanderbilt University School of Medicine in Nashville, TN. Dr. Bhatt received his Bachelors in Psychology from Austin College in Sherman, TX and his Medical Degree from Ross University School of Medicine. He completed his residency in Family Practice at University of Tennessee – Memphis. Dr. Bhatt opened and ran a very successful practice in Hermitage, TN for over 11 years. At Low T Center, Dr. Bhatt's focus will be on educating men and helping them to establish goals to promote their well-being.
Tristan Strong, FNP-BC
Tristan earned his Master of Science degree in Nursing, specializing in Family Practice, at Vanderbilt University School of Nursing in 2018. Prior to completing his Masters, he attended Vanderbilt University as an undergraduate and played outside linebacker for the Commodores. Tristan's passion for helping others through health promotion and physical fitness led him to become a Family Nurse Practitioner and seek a career that promotes overall health and wellness.