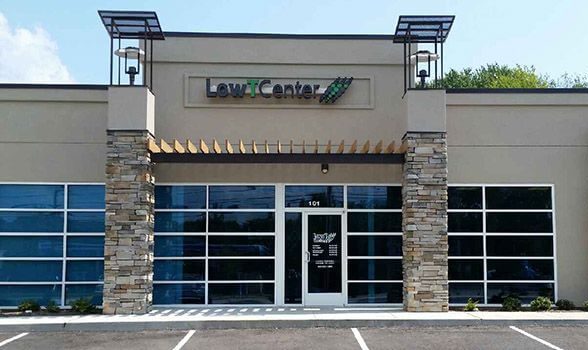 Knoxville
---
Hours
Monday:

Tuesday:

Wednesday:

Thursday:

Friday:

Saturday:

Sunday:
Closed from 1:30PM – 2:00PM for lunch.
Closed on most major holidays
New Year's Day

Easter

Memorial Day

Independence Day

Labor Day

Thanksgiving Day

Christmas Day
---
The Right TRT Options for Men in Knoxville, Tennessee
Home to the University of Tennessee Volunteers, Knoxville, Tennessee, is also one of the access points to the Great Smoky Mountains National Park. This vibrant city offers plenty of employment options for residents.For men that enjoy the great outdoors and burn both tends of the candle at work and with family, hormone balances can occur. For men with diagnosed hypogonadism (low t levels), sleep apnea, low thyroid, and other health issues, or who just need an annual physical, the Knoxville Low T Center is an outstanding resource that offers help in a friendly, convenient location. This is a type of concierge medicine for men.
What Are the Symptoms of Low T?
Men with low testosterone levels may feel depressed, out of sorts, mentally fuzzy or fatigued on a regular basis. They often experience low libido levels and possible erectile dysfunction issues. Physical effects of low T include increased likelihood of fat retention and loss of muscle mass and tone, and loss of facial or body hair. The Knoxville Low T Center offers practical TRT solutions designed to combat these symptoms and to improve your overall state of health.
Sleep Apnea Solutions at Knoxville Low T Center
If you are worried that you may have sleep apnea, Knoxville Low T Center offers health assessment options that include the use of a simple, convenient home sleep test to determine if you have this condition. Sleep apnea has been implicated in loud snoring, severe headaches, listlessness and fatigue, depression and even in cases of high blood pressure and cardiovascular issues. People suffering from sleep apnea are being denied oxygen to the heart and brain continually throughout the night. It's a serious health issue. We can design a treatment plan that works with your schedule, your lifestyle and your specific and unique set of needs.
Feel Like Yourself Again
Low T Center of Knoxville offers comprehensive help for men. Whether it is for low testosterone, sleep apnea, low thyroid, hypertension, diabetes, or simply an annual physical. Schedule an appointment online with our medical team today. We look forward to the opportunity to serve you.
Make an Appointment
Your Medical Providers at Low T Center - Knoxville

Joseph Keenan M.D.
Dr. Joseph Keenan earned his M.D. at Michigan State University in 1985 and completed his residency at William Beaumont Hospital- Royal Oak, Michigan in both Internal Medicine and Pediatrics. Dr. Keenan has been in private practice for the past 20 years and is a research investigator, having over 28 years of leadership and management in the research and studies of hypertension, cholesterols, diabetes, and overall wellness.

Gregory Brock Carter, PA-C
After receiving his Bachelor's Degree in Microbiology from The University of Tennessee, Gregory Brock Carter was a Research Associate for Oak Ridge National Laboratory's Biosciences Division where he contributed to a Biofuels Research initiative. Gregory then earned his Master of Medical Science Degree in Physician Assistant Studies from Lincoln Memorial University in Harrogate, Tennessee in 2017 and completed his clinical rotations at various institutions throughout Central Florida and Houston, Texas. He then began the practice of Emergency and Behavioral Medicine in Central Florida in 2017 and continued in Internal Medicine at various hospitals in Knoxville, Tennessee in 2018 before joining Low T Center Knoxville in 2019.

Angela Buckingham APRN, FNP-BC
She received her Bachelor's Degree in Nursing from Tennessee Wesleyan College in 2006. After serving as a registered nurse for 6 years, she decided to further her education in 2012 and become more specialized in her field. She graduated from Lincoln Memorial University in 2013 with her Master's degree in Nursing. As an advanced practice registered nurse, she has experience in a variety of settings including orthopedics, primary care, and urgent care both in Knoxville, TN and Charleston, SC. She enjoys helping patients achieve their best possible health. Angela is a board certified family nurse practitioner through American Nurses Credentialing Center. With over 15 years of experience in the healthcare industry, Angela joined Knoxville's Low T Center in 2021 serving as a family nurse practitioner.