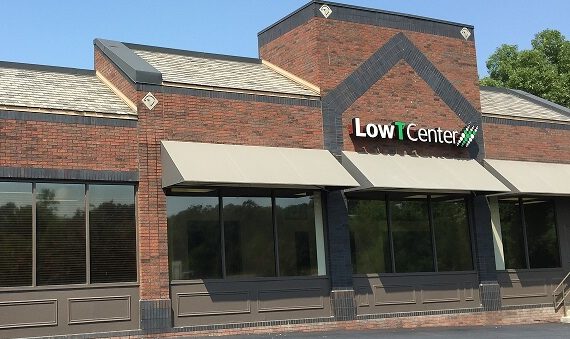 Little Rock
---
Hours
Monday:

Tuesday:

Wednesday:

Thursday:

Friday:

Saturday:

Sunday:
Closed from 1:30PM – 2:00PM for lunch.
Closed on most major holidays
New Year's Day

Easter

Memorial Day

Independence Day

Labor Day

Thanksgiving Day

Christmas Day
---
Testosterone Replacement From Low T Center of Little Rock, Arkansas
Little Rock is the most populous city in Arkansas and serves as the state's capital. As a cultural and economic center for the entire state, Little Rock is the ideal location for Low T Center. Our experienced medical team offer solutions for low testosterone (hypogonadism), sleep apnea, allergies, low thyroid, and even men's annual physicals. The Little Rock Low T Center will examine your health assessment and bloodwork results, and work with you to determine an effective way to address your health issues to help you feel your best.
Other Effects of Low T Levels
Little Rock Low T Center provides treatments for low testosterone issues. Our testosterone replacement therapy options are designed to reduce or eliminate low T symptoms of fatigue, grogginess and lack of energy, sexual dysfunction, increases in body fat, loss of muscle mass, moodiness, depression, and other emotional disturbances.
The testosterone replacement therapy (TRT) available from the Little Rock Low T center is custom-designed to resolve these issues and to help you to feel your best. Our team of medical providers and physicians offer proven TRT solutions created with your specific set of needs in mind. We work with you to restore normal hormone levels and to eliminate symptoms associated with low T.
Combating Fatigue and Sleep Apnea
Sleep apnea is a medical condition that causes brief interruptions in breathing during sleep and affects close to 22 million people in this country. These interruptions may be caused by a temporary collapse of the airway structures or by issues affecting the signals sent by the brain through the nervous system. During your health assessment at Little Rock Low T Center, our medical team will determine whether a simple take-home sleep test is appropriate for your needs. If you do have sleep apnea, our team will work to create a customized treatment plan for you.
Feel Like Yourself Again
If you would like to know more about TRT services, sleep apnea treatment, or any of the wellness services available at Low T Center of Little Rock, schedule an initial appointment online today. We are here to serve your needs.
Make an Appointment
Your Medical Providers at Low T Center - Little Rock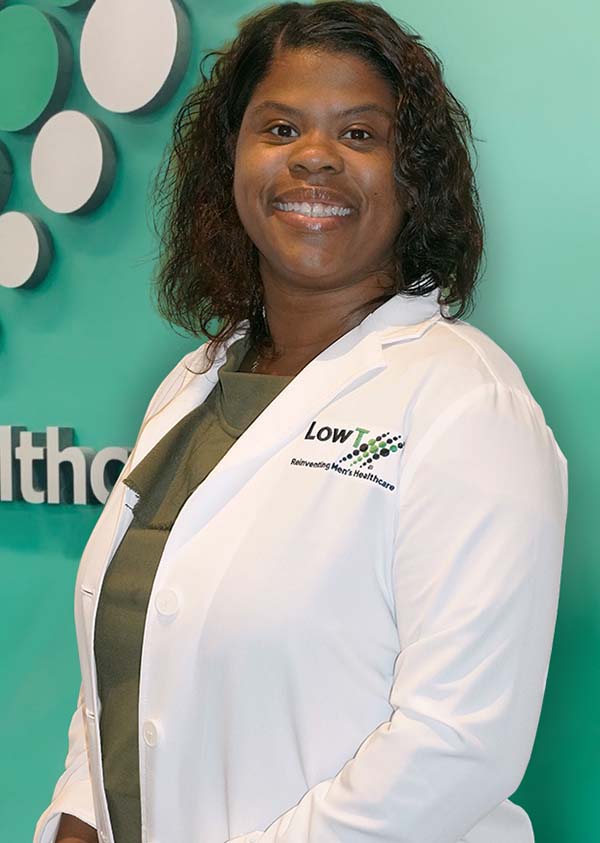 Brittany Benton-Jones, APRN, FNP-BC
Brittany Benton-Jones, APRN, FNP-BC is the Center Director at the Little Rock Low T Center. Brittany became a Registered Nurse in 2014 and spent the majority of her career in Medical-Surgical nursing. She also gained experience in Peri-operative Nursing, Cardiac Care and Mental Health. Becoming a member of the American Association of Nurse Practitioners in 2019, she switched gears and began her Advanced Practitioner role in Urology with a large focus on Prostate Cancer. She decided to expand her career in TRT and Men's Health due to her heightened interest in Men's Wellness.

Simone Milton
Simone Milton received her diploma of nursing from Baptist Health Schools Little Rock. She continued her education, receiving a Bachelor of Science in Nursing from the University of Arkansas at Little Rock. She later obtained a Master of Nursing Science, Family Nurse Practitioner Specialty, from The University of Arkansas for Medical Sciences. She has worked in various fields of nursing including, ICU, Med/Surg, Pediatric Psych, home health, and NICU. Simone is eager to serve as the Assistant Center Director at the Low T Center in Little Rock, AR.