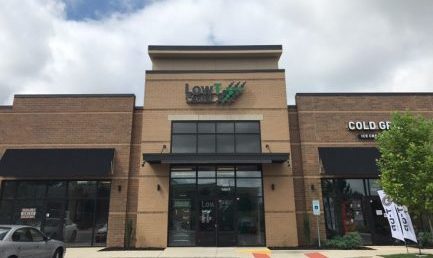 Murfreesboro
---
Hours
Monday:

Tuesday:

Wednesday:

Thursday:

Friday:

Saturday:

Sunday:
Closed from 1:00PM – 2:00PM for lunch.
Closed on most major holidays
New Year's Day

Easter

Memorial Day

Independence Day

Labor Day

Thanksgiving Day

Christmas Day
---
Men's Wellness: Low T & Sleep Apnea Treatments in Murfreesboro, TN
Murfreesboro, Tennessee, was named the 19th best place to live in the United States for 2018 by Money magazine. This vibrant community is the fastest growing city in the state of Tennessee and offers plenty of opportunity for those who live and work here. The Murfreesboro Low T Center is a men's wellness facility that provides testosterone replacement services for men who suffer from hypogonadism and other complaints related to low testosterone levels. We offer advanced men's healthcare options for patients in our area.
Benefits of Testosterone Replacement
Testosterone replacement therapy (TRT) is a proven way to resolve many of the side effects and symptoms of low T issues. These may include constant fatigue, muscle loss, and fat gain, especially in the belly area or around the tissue of the chest in a condition called gynecomastia. Also a loss of body and facial hair care can occur and sexual desire may be reduced. TRT is designed to reduce or reverse these symptoms to provide help for men suffering from the effects of low T levels. At Murfreesboro Low T Center, we provide customized TRT options for our patients.

Feel Like Yourself Again
Schedule an appointment online at Low T Center of Murfreesboro to discuss your physical symptoms with our medical team today. We look forward to the opportunity to help you feel your best now and for many years to come.
Make an Appointment
Your Medical Providers at Low T Center - Murfreesboro

Joseph Keenan M.D.
Dr. Joseph Keenan earned his M.D. at Michigan State University in 1985 and completed his residency at William Beaumont Hospital- Royal Oak, Michigan in both Internal Medicine and Pediatrics. Dr. Keenan has been in private practice for the past 20 years and is a research investigator, having over 28 years of leadership and management in the research and studies of hypertension, cholesterols, diabetes, and overall wellness.