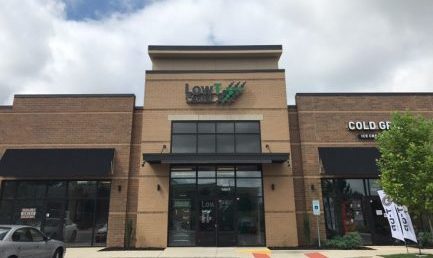 Murfreesboro
---
Hours
Monday:

Tuesday:

Wednesday:

Thursday:

Friday:

Saturday:

Sunday:
Closed on most major holidays
New Year's Day

Easter

Memorial Day

Independence Day

Labor Day

Thanksgiving Day

Christmas Day
---
Men's Wellness: Low T & Sleep Apnea Treatments in Murfreesboro, TN
Murfreesboro, Tennessee, was named the 19th best place to live in the United States for 2018 by Money magazine. This vibrant community is the fastest growing city in the state of Tennessee and offers plenty of opportunity for those who live and work here. The Murfreesboro Low T Center is a men's wellness facility that provides testosterone replacement services for men who suffer from hypogonadism and other complaints related to low testosterone levels. We offer advanced men's healthcare options for patients in our area.
Benefits of Testosterone Replacement
Testosterone replacement therapy (TRT) is a proven way to resolve many of the side effects and symptoms of low T issues. These may include constant fatigue, muscle loss, and fat gain, especially in the belly area or around the tissue of the chest in a condition called gynecomastia. Also a loss of body and facial hair care can occur and sexual desire may be reduced. TRT is designed to reduce or reverse these symptoms to provide help for men suffering from the effects of low T levels. At Murfreesboro Low T Center, we provide customized TRT options for our patients.
Effective Sleep Apnea Treatments at Murfreesboro Low T Center
If you suffer from sleep apnea, you may experience fatigue, sleepiness, difficulty in concentrating, changes in your mood and a greater tendency toward becoming depressed. This condition may also have significant and long-term effects on your overall state of health. At Low T Center, we perform in-depth health assessments to determine your overall physical condition. If sleep apnea is possibly affecting your ability to enjoy life to the fullest, we will provide you with a simple take-home sleep test to definitively determine if you have this serious health condition. If treatment is recommended, our physicians will customize a treatment plan to resolve your specific sleep issues and restore your quality of life.
Feel Like Yourself Again
Schedule an appointment online at Low T Center of Murfreesboro to discuss your physical symptoms with our medical team today. We look forward to the opportunity to help you feel your best now and for many years to come.
Make an Appointment
Your Medical Providers at Low T Center - Murfreesboro
Vivak Bhatt, M.D.
After personally experiencing symptoms related to low testosterone, Dr. Reilly sought specialized training in Age Management Medicine and has completed multiple advanced hormone replacement courses.Dr. Reilly attended undergraduate school at Purdue University, where he earned a Bachelor of Science in Aeronautical Engineering. Following undergraduate school, Dr. Reilly earned his Medical Doctor degree Cum Laude from Georgetown University Medical School, graduating with honors. Upon completion of his residency at the prestigious Cleveland Clinic, Dr. Reilly practiced orthopedic surgery in Texas for more than 20 years. He has served as Chief of Surgery and President of a Texas hospital governing board, and has been a design consultant for Total Joint Replacements. Dr. Reilly is a "Certified Principal Investigator" for medical research and has directed multiple medical research studies. He established a successful age management practice and is the National Medical Director for Low T Center.