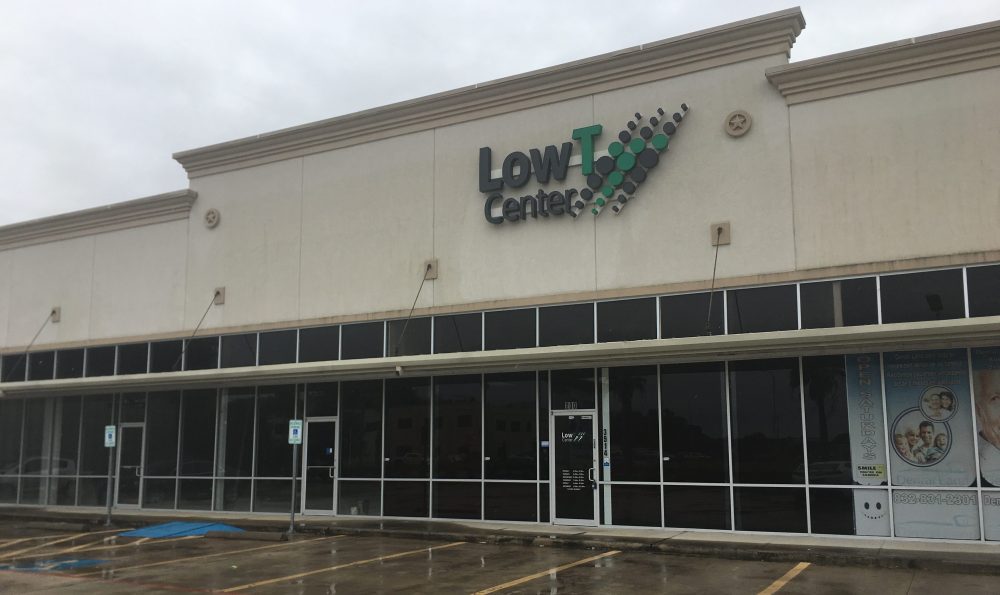 Pasadena
---
Hours
Monday:

Tuesday:

Wednesday:

Thursday:

Friday:

Saturday:

Sunday:
Closed from 1:00PM – 2:00PM for lunch.
Closed on most major holidays
New Year's Day

Easter

Memorial Day

Independence Day

Labor Day

Thanksgiving Day

Christmas Day
---
Real Help for Men at the Pasadena Low T Center in Texas
Located just to the southeast of the city of Houston in Texas, Pasadena was named after its counterpart in California because of its dense and lush vegetation. This populous city offers access to Galveston Bay to the south and the Houston Ship Channel to the north. It is also home to the Pasadena Low T Center. The Pasadena Low T Center now offers more than just TRT (testosterone replacement therapy), including annual physicals/ wellness exams, treatment for sleep apnea, low thyroid, seasonal allergies and more. If you're not feeling like yourself, any of these conditions could be causing you to feel bad.
Symptoms of Low T
TRT (Testosterone Replacement Therapy) helps to resolve the symptoms of low testosterone levels, including low libido, difficulty maintaining or achieving an erection, increased fat deposits, moodiness, depression, loss of muscle tone, and fatigue.
The TRT treatment available from the medical team at the Pasadena Low T Center is designed to resolve these issues and help our patients feel better as quickly as possible.

Feel Like Yourself Again
It all starts with a quick and easy health assessment to determine what could be causing any symptoms you may be experiencing. If you are suffering from any of the symptoms of low T levels or are interested in the benefits of TRT, schedule an affordable health assessment online at the Pasadena Low T Center today to determine if you have low T or some other health condition. Even if you feel fine, it's a great idea to get an annual wellness exam to be sure your blood levels are within range, and to talk with a medical professional about things to consider for your health. At Low T Center, we pride ourselves on not acting like your typical doctors' office with impossible-to-get appointments, crowded waiting rooms, and grumpy staff. We'll be fast, friendly and efficient so you can get the medical advice you need without all the hassle.
Make an Appointment
Your Medical Providers at Low T Center - Pasadena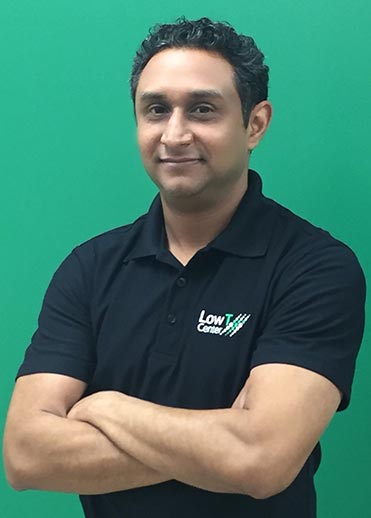 Sudipta Chaudhuri, D.O.
Dr. Chaudhuri earned his Bachelor of Science degree in Chemical Engineering at University of Texas at Austin. He went on to complete a Master's degree in Public Health at University of North Texas Health Science Center in 2001. Dr. Chaudhuri began his medical career at Texas College of Osteopathic Medicine and graduated in 2005. He went on to complete his Internal Medicine residency in 2008 at Seton Hall University of Graduate Medical Sciences / St. Michael's Medical Center in New Jersey and subsequently completed his Board Certification. Dr. Chaudhuri moved to Texas where he worked as medical consultant and physician for several urgent care centers in the Houston area. Prior to Low T Center, Dr. Chaudhuri worked as medical director for an outpatient clinic at PCP for Life primarily working with underserved populations. Dr. Chaudhuri is fluent in English and Spanish.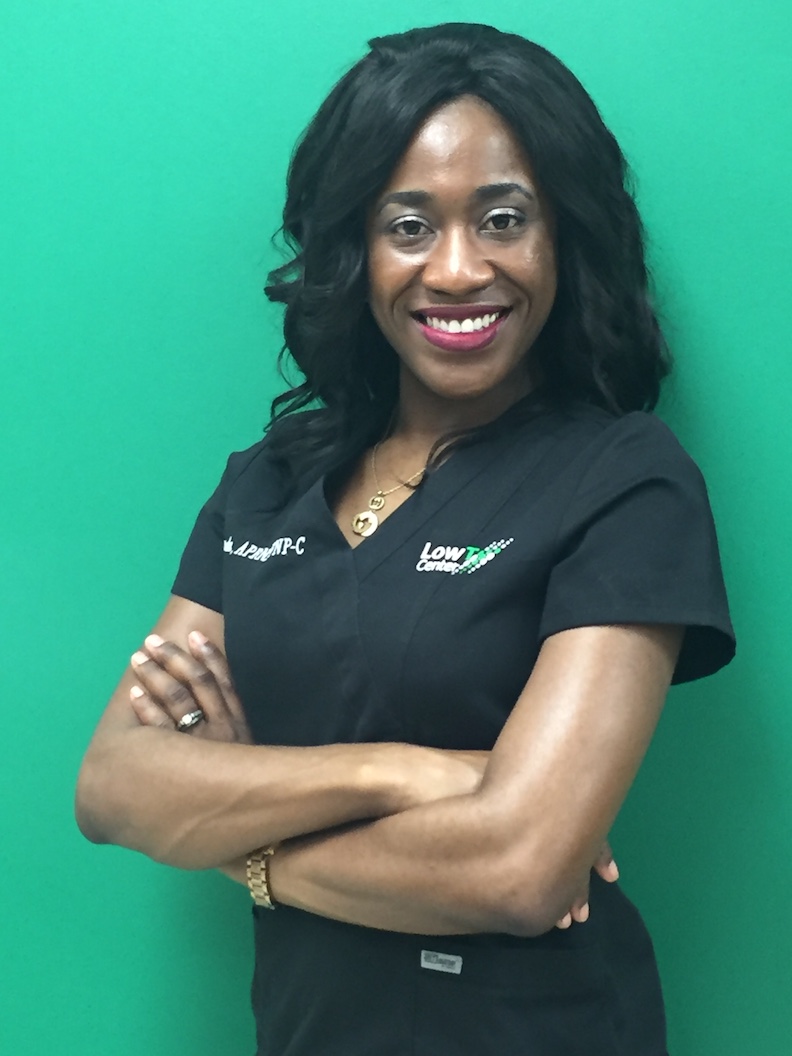 Glenda Ekweanua, APRN, FNP-C, Secondary Center Director
Glenda attended undergraduate and graduate education at Texas Woman's University. She obtained a Baccalaureate degree in nursing at the age of 20and then a Master's degree as a family practice nurse practitioner. She acquired experience as a Registered Nurse in critical/intensive care for over 15 years. She then secured her first career job as a nurse practitioner at Low T Center, serving as Secondary Center director of the team at the Katy location in Houston, TX. Glenda began at Low T Center in 2016 and currently continues to serve in this position.