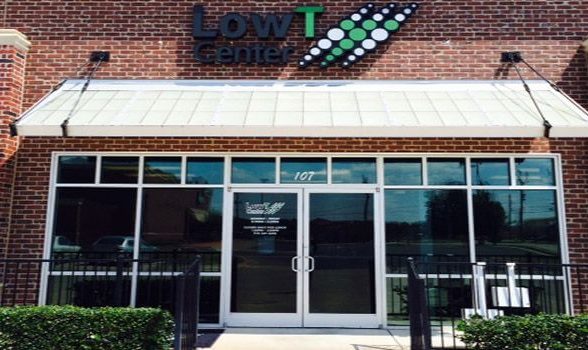 Tulsa
---
Hours
Monday:

Tuesday:

Wednesday:

Thursday:

Friday:

Saturday:

Sunday:
Closed from 1:00PM – 2:00PM for lunch.
Closed on most major holidays
New Year's Day

Easter

Memorial Day

Independence Day

Labor Day

Thanksgiving Day

Christmas Day
---
Low Testosterone Solutions for Men in the Tulsa Area
Calling all men in Tulsa – Do you know your testosterone numbers?
The Tulsa Low T Center is reinventing men's healthcare with treatment regimens that include testosterone replacement therapy (TRT) and other targeted men's wellness solutions in the Tulsa, Oklahoma, area. Located on the banks of the Arkansas River and bordering both the Ozark Mountains and the Osage Hills, Tulsa was known as the Oil Capital of the World for many years. Today, its diversified economy includes education, transportation, technology and finance as well as energy-based industries. With a booming economy, you have choices when it comes to your men's health care – consider the Tulsa Low T Center.
Symptoms of Low Testosterone
The symptoms of low testosterone levels may differ from person to person. Most men with this condition, however, report symptoms that may include lethargy, fatigue, erectile dysfunction, gain in fat, loss of muscle strength, reduced stamina, and failure to maintain muscle tone.
At the Tulsa Low T Center, our team offers practical TRT options to alleviate the symptoms associated with low testosterone in an environment that is focused exclusively on treating men.
Right Treatments for Sleep Apnea at the Tulsa Low T Center
If you are experiencing episodes of shortness of breath, choking while sleeping, loud snoring, or sudden awakening during sleep, you may be suffering from the effects of sleep apnea. The Tulsa Low T Center offers proven solutions for treating and alleviating the symptoms of this serious health condition. To determine if you have sleep apnea, the medical team will prescribe a simple, take home sleep test to determine the presence and severity of this condition, the side effects of which include high blood pressure, depression, fatigue and even death. If you are suffering from this condition, our team of medical providers will create a sleep apnea treatment regimen that is designed specifically for you with the goal of helping you enjoy the best possible sleep every night to enhance your overall health and quality of life.
Feel Like Yourself Again with the help of Low T Center
For advanced treatments for low testosterone levels, sleep apnea, and more, book your comprehensive health assessment today at Low T Center of Tulsa. We are reinventing men's healthcare to help you be the best version of you.
Feel Like Yourself Again
For advanced treatments for low testosterone levels, book your comprehensive health assessment today at Low T Center of Tulsa. We are reinventing men's healthcare to ensure the best treatments for low T and sleep apnea in the Tulsa area.
Make an Appointment
Your Medical Providers at Low T Center - Tulsa

Radona George, APRN-CNP, FNP-BC
Radona George is board certified with the ANCC and is a member of the American Academy of Nurse Practitioners. Ms. George graduated a semester early at the top of her class, earning a Master's Degree in Nursing with a Family Nurse Practitioner focus from Simmons University in October of 2015. Ms. George has been a Primary Care Manager and Urgent Care Provider for the Department of Defense under the Department of the Army while being a clinical instructor/preceptor for Nurse Practitioner Students. Ms. George has provided various forms of TRT as well as other hormone replacement therapies along with a focus on sexual health and wellness throughout her career.