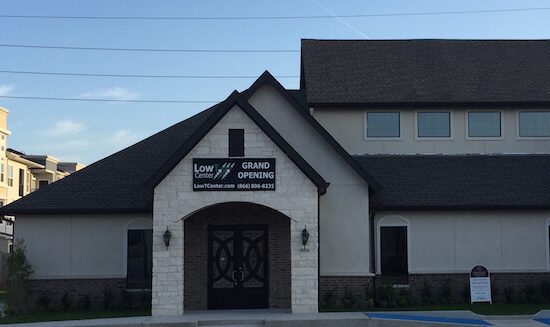 West Houston
---
Hours
Monday:

Tuesday:

Wednesday:

Thursday:

Friday:

Saturday:

Sunday:
Closed on most major holidays
New Year's Day

Easter

Memorial Day

Independence Day

Labor Day

Thanksgiving Day

Christmas Day
---
Solutions for Low Testosterone at Low T Center of West Houston
Houston boasts the largest population of any town in the state of Texas and is the fourth largest city by population in the U.S. Its position on the Gulf Coast ensures that Houston maintains a key position in the oil industry in our area. The West Houston Low T Center is an important healthcare center for men in our area. We offer treatments for hypogonadism and issues related to low testosterone for men throughout the Houston area.
What Are the Signs of Low Testosterone?
Common symptoms of low T involve sexual disturbances and dysfunctions. Some men may experience lower-than-normal libido levels, erectile dysfunction or changes in secondary sexual characteristics. Other symptoms include lethargy, irritability, depression, and fatigue. The expert medical staff at the West Houston Low T Center offer customized testosterone replacement therapy (TRT) options designed to suit your needs and your physical condition perfectly.
Sleep Apnea Treatment Options at West Houston Low T Center
Sleep apnea causes issues for many of our patients at our West Houston Low T Center location. The American Sleep Apnea Association estimates that as many as 22 million people in America suffer from sleep apnea, which causes symptoms that range from mild sleepiness to high blood pressure. If our team suspects that you may have sleep apnea during your initial health assessment, Low T Center will perform further tests that may include home sleep monitoring to determine if this condition could be causing your issues. We can create a sleep apnea treatment plan precisely right for you.
Feel Like Yourself Again
If you need practical and medically effective solutions for issues related to low testosterone, book your initial consultation at the West Houston Low T Center today. We are reinventing men's healthcare to ensure the most effective treatment and the best quality of life for our patients every day.
Make an Appointment
Your Medical Providers at Low T Center - West Houston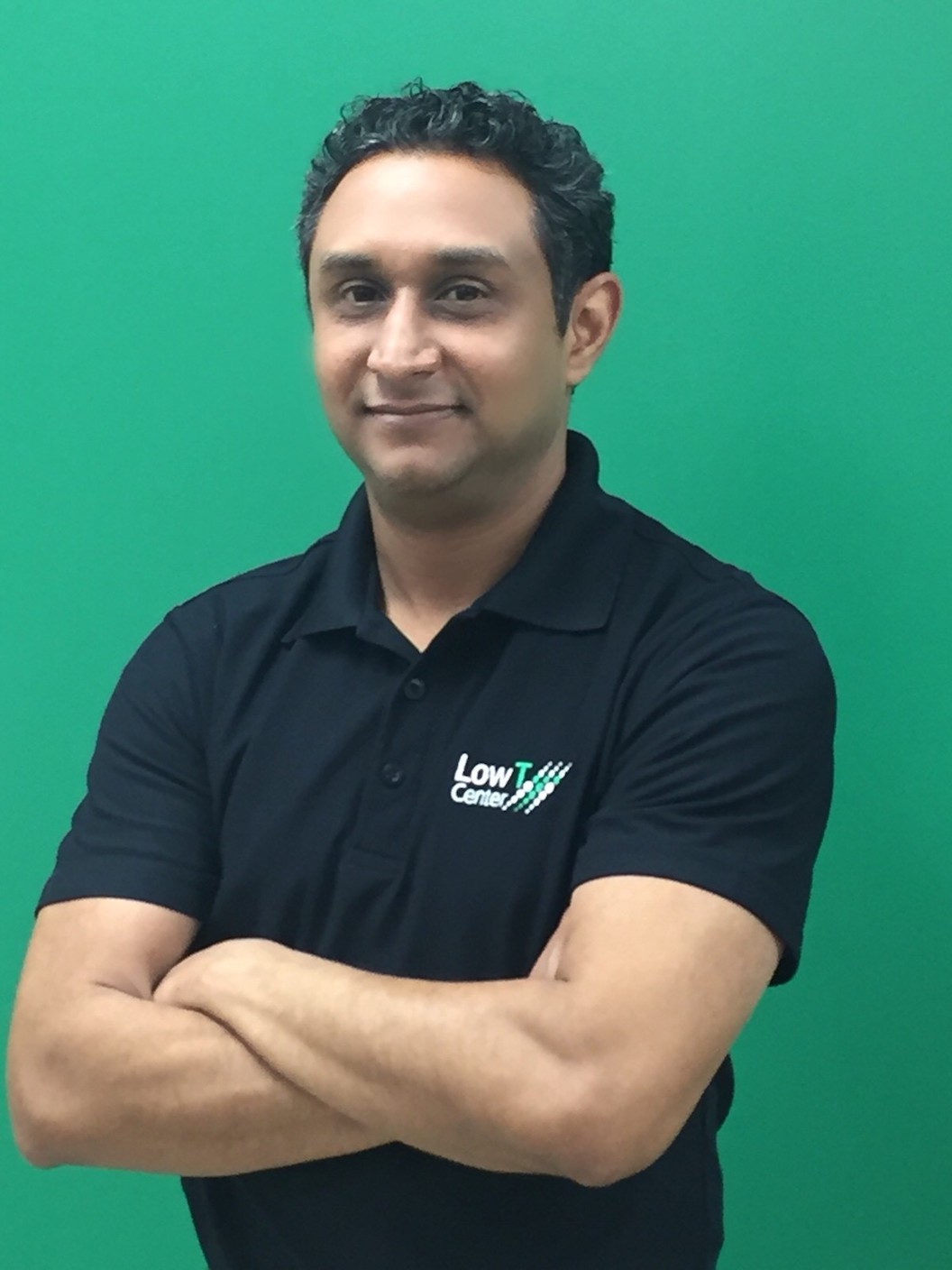 Sudipta Chaudhuri, D.O.
Dr. Chaudhuri earned his Bachelor of Science degree in Chemical Engineering at University of Texas at Austin. He went on to complete a Master's degree in Public Health at University of North Texas Health Science Center in 2001. Dr. Chaudhuri began his medical career at Texas College of Osteopathic Medicine and graduated in 2005. He went on to complete his Internal Medicine residency in 2008 at Seton Hall University of Graduate Medical Sciences / St. Michael's Medical Center in New Jersey and subsequently completed his Board Certification. Dr. Chaudhuri moved to Texas where he worked as medical consultant and physician for several urgent care centers in the Houston area. Prior to Low T Center, Dr. Chaudhuri worked as medical director for an outpatient clinic at PCP for Life primarily working with underserved populations. Dr. Chaudhuri is fluent in English and Spanish.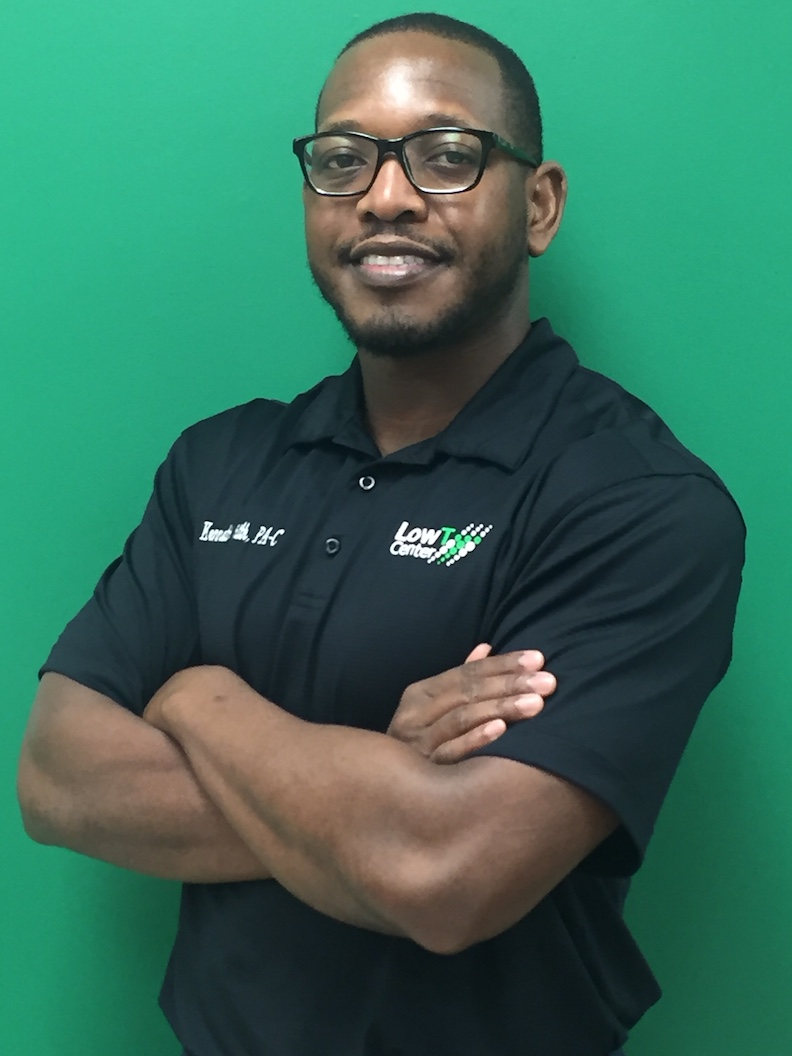 Kenneth Smith PA-C
Kenneth Smith graduated from Rice University in 2001 with a Bachelor of Science in Biomechanics. During his time at Rice, Kenneth was a 4 year varsity letter for the Rice Owl Football Team as a defensive back. After completing his undergraduate degree, he worked for a surgical device design company. In 2006, he continued his education by attending Baylor College of Medicine earning a Master of Physician Assistant Studies. Kenneth has practiced pediatrics, family, and internal medicine prior to joining the Low T Center team.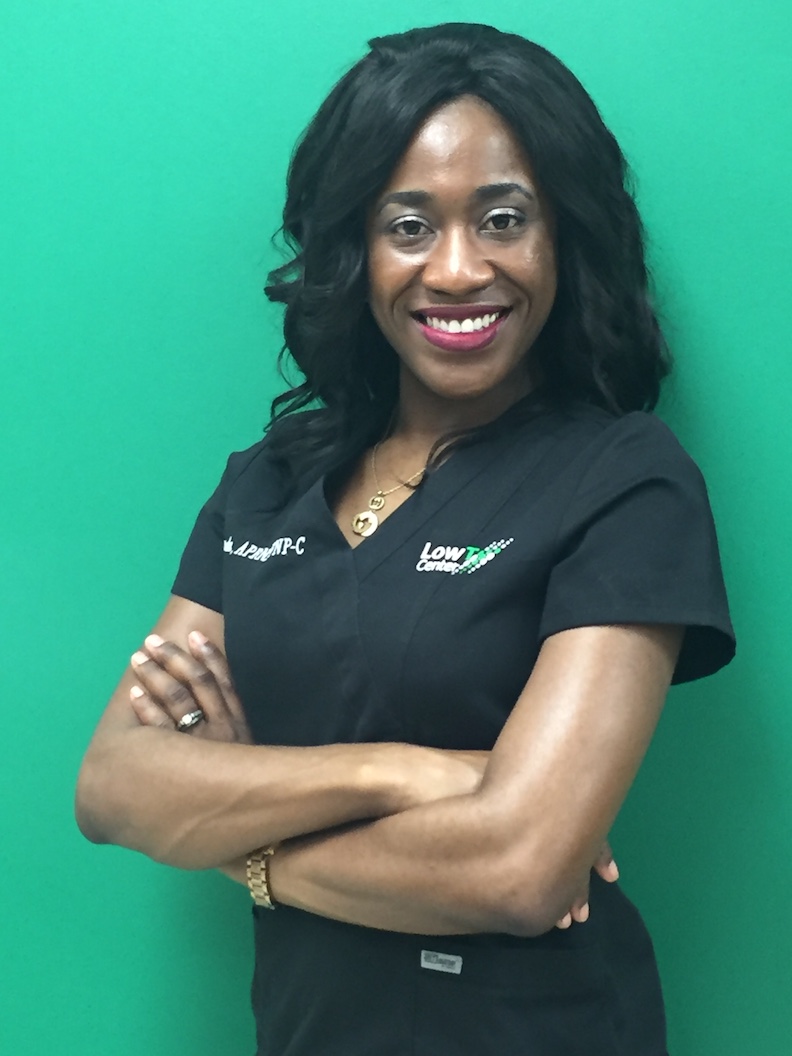 Glenda Ekweanua, APRN, FNP-C, Secondary Center Director
Glenda attended undergraduate and graduate education at Texas Woman's University. She obtained a Baccalaureate degree in nursing at the age of 20and then a Master's degree as a family practice nurse practitioner. She acquired experience as a Registered Nurse in critical/intensive care for over 15 years. She then secured her first career job as a nurse practitioner at Low T Center, serving as Secondary Center director of the team at the Katy location in Houston, TX. Glenda began at Low T Center in 2016 and currently continues to serve in this position.