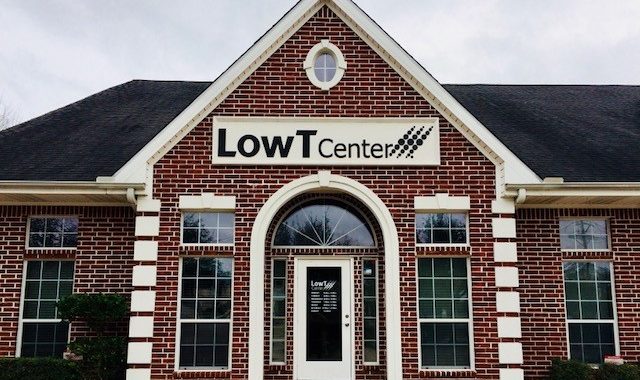 Friendswood
---
Hours
Monday:

Tuesday:

Wednesday:

Thursday:

Friday:

Saturday:

Sunday:
Closed from 1:30PM – 2:00PM for lunch.
Closed on most major holidays
New Year's Day

Easter

Memorial Day

Independence Day

Labor Day

Thanksgiving Day

Christmas Day
---
Testosterone Replacement Therapy from the Friendswood Low T Center
Friendswood is an idyllic small town located close to the opportunities and options of the Greater Houston Area. The community was once named by CNN and Money Magazine as one of the top 100 places to live in the United States; one of only 900 smaller towns ever to earn that honor. The Friendswood Low T Center is a cutting-edge men's clinic dedicated to providing health care solutions for low testosterone levels and other related issues. We offer treatment for hypogonadism (low testosterone levels) as well as sleep apnea, hypertension, and cholesterol issues to help men feel their very best every day.
Targeted Help at Friendswood Low T Center
The Friendswood Low T Center specializes in providing testosterone replacement therapy (TRT) for men suffering from a wide range of symptoms. Fatigue and loss of motivation and drive are among the most commonly reported symptoms of low T levels in men. Other symptoms include loss of libido, lessened ability to concentrate, unexplained weight gain, loss of muscle tone and changes in the thickness of body or facial hair. TRT is designed to reduce or reverse these symptoms to restore hormonal balance to men in our area.

Feel Like Yourself Again
To learn more about the treatment options available from Low T Center of Friendswood, schedule your initial consultation online with us today. We look forward to the opportunity to serve all your current and future healthcare needs.
Make an Appointment
Your Medical Providers at Low T Center - Friendswood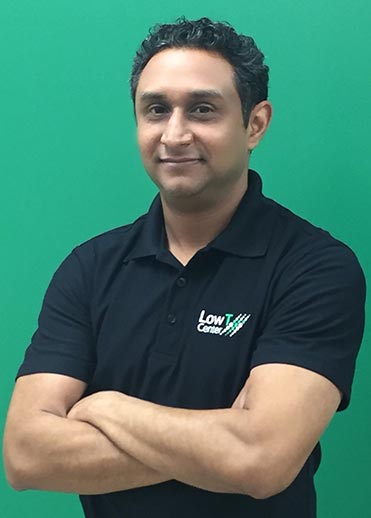 Sudipta Chaudhuri, D.O.
Dr. Chaudhuri started his undergraduate career at University of Texas at Austin earning a Bachelor of Science degree in Chemical Engineering. He went on to complete a master's degree in Public Health at University of North Texas Health Science Center in 2001. Dr. Chaudhuri began his medical career at Texas College of Osteopathic Medicine and graduated in 2005. He went on to complete his Internal Medicine residency in 2008 at Seton Hall University of Graduate Medical Sciences / St. Michael's Medical Center in New Jersey and subsequently completed his Board Certification. Dr. Chaudhuri moved to Texas where he worked as medical consultant and physician for several urgent care centers in the Houston area. Prior to Low T Center, Dr. Chaudhuri worked as medical director for an outpatient clinic at PCP for Life primarily working with underserved populations. Dr. Chaudhuri is fluent in English and Spanish.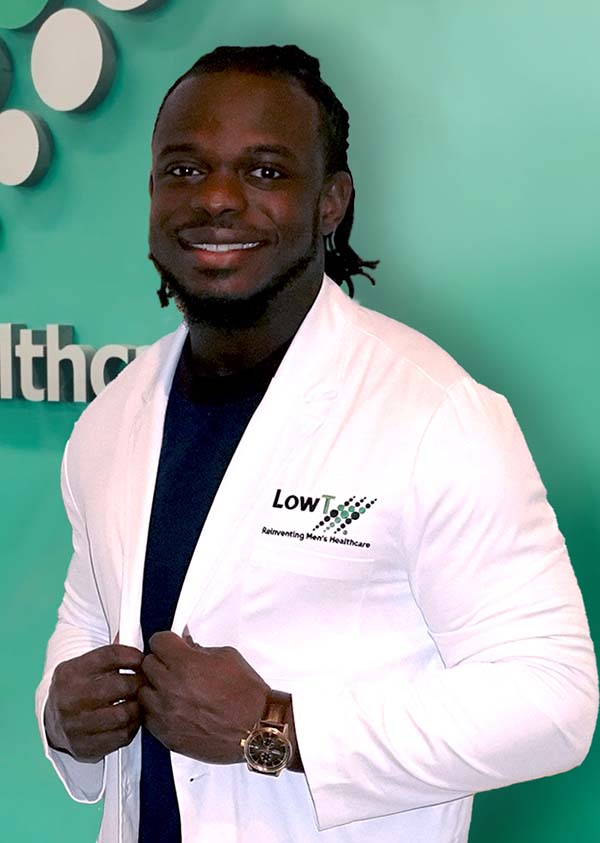 Jeffrey Jean, FNP-C
In 2017, Jeffrey Jean FNP-C became the Center Director at the Low T Center in Cypress. Jeffrey Jean FNP-C earned his master's in nursing from the University of Massachusetts in Boston and became board certified as a nurse practitioner through the American Association of Nurse Practitioners in 2016. He was formerly a Hausman Fellow at the Massachusetts General Hospital, a current participant of the Sigma Theta Tau national honors society, a current participant of the Golden Key International Honor Society, a former participant in the Clinical Leadership Collaborative for Diversity in Nursing at University of Massachusetts in Boston, and most recently a participant Boston Urban Lead Scholar at the University of Massachusetts in Boston from 2014 to 2016.

Jainy Thomas, FNP-C
Jainy Thomas earned her Master of Science Degree in Nursing from Prairie View A&M University in Houston and is board certified through the American Association of Nurse Practitioners. She has been an active member of Houston Area Nurse Practitioners, Texas Nurse Practitioners, and The American Association of Nurse Practitioners since 2016 and was nominated for the Texas Nurse Practitioner's Student Leadership Award in 2019. Throughout her master's program she served as the FNP Student Class Officer while also volunteering as a nurse once a month in the underprivileged health care clinics of Houston. Mrs. Thomas received her Bachelor of Science Degree in Nursing from Texas Women's University in 2014, and then worked in oncology at MD Anderson Cancer Center and The Houston Methodist Hospital systems.