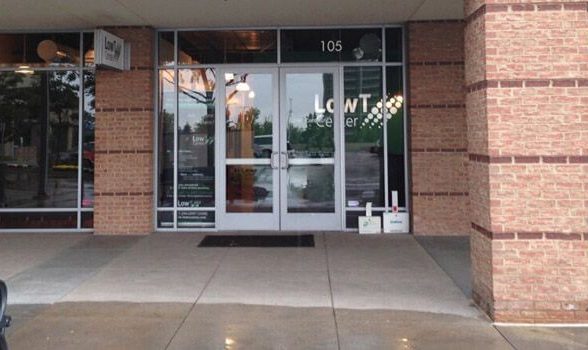 Greenwood Village
---
Hours
Monday:

Tuesday:

Wednesday:

Thursday:

Friday:

Saturday:

Sunday:
Closed from 1:00PM – 2:00PM for lunch.
Closed on most major holidays
New Year's Day

Easter

Memorial Day

Independence Day

Labor Day

Thanksgiving Day

Christmas Day
---
Men's Healthcare at Low T Center of Greenwood Village
Named after the Greenwood Ranch, which was founded in the late 1800s by Denver lawyer Cyrus G. Richardson, Greenwood Village offers scenic vistas and easy commuting access to the work and play opportunities in Denver, Colorado. For men in the area, the Greenwood Village Low T Center is a men's healthcare provider with an outstanding selection of services and treatment options for hypogonadism and other ailments associated with low testosterone levels. We work with you to determine a practical approach to all your healthcare needs. While offering personalized low t replacement therapy (TRT), Low T Center also offers treatments for the management of hypertension, diabetes, sleep apnea, allergies and high cholesterol.
Signs of Low Testosterone Levels
At the Greenwood Village Low T Center, we diagnose and treat low testosterone levels with proven testosterone replacement therapy (TRT). Some obvious signs of hormone imbalances and low testosterone include, muscle mass and/or fat distribution changes, lack of energy, fatigue, and sleeping issues facial or body hair loss, mood disturbances, depression, reduced libido, and difficulty in achieving an erection or erectile dysfunction.
Sleep Apnea Solutions at Greenwood Village Low T Center
If you suffer from symptoms like loud snoring, frequent awakening at night, a sense of choking or gasping for breath and sleepiness during your waking hours, you may have a condition known as sleep apnea. Greenwood Village Low T Center will perform a health assessment and may suggest a simple home sleep test to determine whether sleep apnea is affecting your ability to rest comfortably. If you do have sleep apnea, we will design a plan just right for your needs and your lifestyle to help you resolve issues with this condition.
Feel Like Yourself Again
At Low T Center of Greenwood Village, we take pride in offering proven solutions for improving men's healthcare. Our team of healthcare experts will work with you to determine the right treatment for your needs. To learn more about TRT and schedule your annual physical, schedule an appointment online with Low T Center of Greenwood Village today. We look forward to the opportunity to work with you.
Make an Appointment
Your Medical Providers at Low T Center - Greenwood Village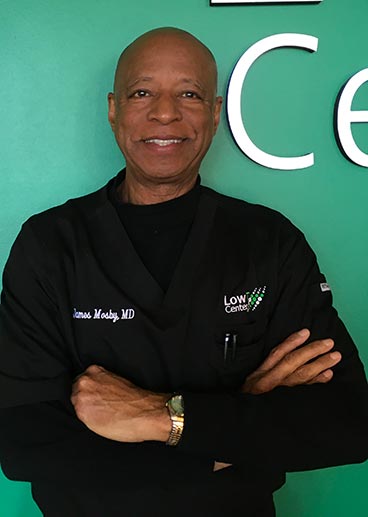 Dr. James R. Mosby M.D., FACEP
Dr. Mosby attended Howard University in Washington, D.C. and received a Bachelor of Science Degree in Zoology with a minor in Chemistry. He then received his Medical Doctor Degree from Indiana University School of Medicine. Dr. Mosby's residency training was completed at University of Colorado Health Science Center. He has practiced emergency medicine for the past 39 years and has been Medical Director of the Emergency Department at Spanish Peaks Regional Health Center in Walsenburg, Colorado for the past five years. Dr. Mosby enjoys participating in medical missions to third world countries.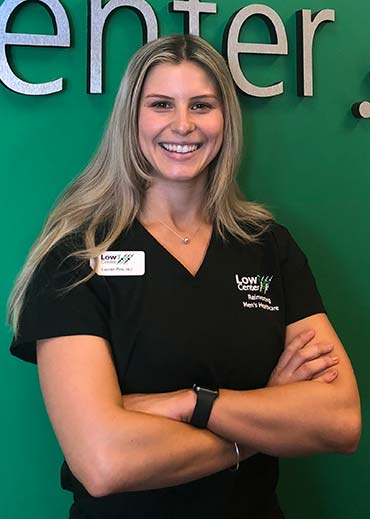 Lauren Piro, PA-C
Lauren Piro earned her Bachelor of Science degree at Wagner College in Staten Island, NY in 2019 and continued on to earn her Master of Science degree in Physician Assistant Studies in 2020. She is excited to join Low T Center in Colorado Springs and ready to enjoy all the activities beautiful Colorado has to offer.