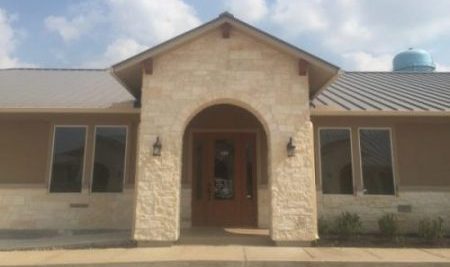 Cypress
---
Hours
Monday:

Tuesday:

Wednesday:

Thursday:

Friday:

Saturday:

Sunday:
Closed on most major holidays
New Year's Day

Easter

Memorial Day

Independence Day

Labor Day

Thanksgiving Day

Christmas Day
---
Solutions from Low T Center of Cypress, Texas
As part of the Houston metropolitan area, the Cypress Fairbanks locale is a suburban area that provides a safe and friendly atmosphere for those working in the area or commuting into the heart of Houston. The Houston Cypress Low T Center is an excellent resource for men who suffer from hypogonadism (low testosterone levels), caused age or other factors. Our Low T Center team offers testosterone replacement therapy (TRT) designed to resolve symptoms of low T levels in men along with treatment of sleep issues (sleep apnea), diabetes management and allergy management.
Men's Clinic for Hypogonadism (Low Testosterone Levels)
Testosterone replacement therapy (TRT) is designed to restore the natural balance of hormones to resolve issues associated with low testosterone levels. Symptoms include reduced muscle tone, increased body fat, cognitive issues, depression, irritability and loss of concentration, fatigue, low libido, difficulty in attaining erections, and reduced growth of facial and body hair.
Cypress Low T Center just outside of Northwest Houston offers customized men's healthcare treatment plans tailor-made to suit your needs and your physical condition. We offer the testosterone replacement options that you need to resolve these symptoms and to deliver the best results for you.
Effective Sleep Apnea Treatment at Cypress Low T Center
Patients suffering from sleep apnea report a wide range of symptoms, which typically include lethargy, snoring, waking up with a choking sensation, daytime sleepiness, and, in severe cases, depression, weight gain and mood changes. These issues often have a significant impact on the quality of life experienced by those with this condition. Low T Center offers comprehensive sleep apnea treatment options. We will perform a health assessment, and if there are indications you may have sleep apnea, provide you a simple and convenient take-home sleep test and then design a treatment plan that suits your needs. Our medical professionals will work with you to create the right solutions for your sleep apnea condition.
Feel Like Yourself Again
To learn more about your low T treatment options, schedule your comprehensive health assessment at the Cypress Low T Center online today. Our team of medical professionals will be happy to work with you to help you feel your very best every day.
Make an Appointment
Your Medical Providers at Low T Center - Cypress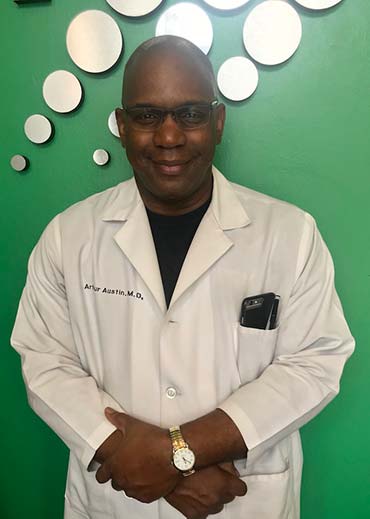 Dr. Arthur Austin Jr., M.D.
Dr. Austin brings over 19 years of experience as an internist in direct patient care to Low T Center. Dr. Austin received his Bachelor of Science in Biology/Pre-med from Texas Southern University in Houston, TX. He received his Medical Degree from Wayne State School of Medicine in 1992. He completed his residency in Internal Medicine at the Detroit Medical Center/Wayne State School of Medicine program in 1995. Dr. Austin was a staff internist for the Texas Department of Aging and Disability in Brenham, Texas for three years prior to joining Low T Center.