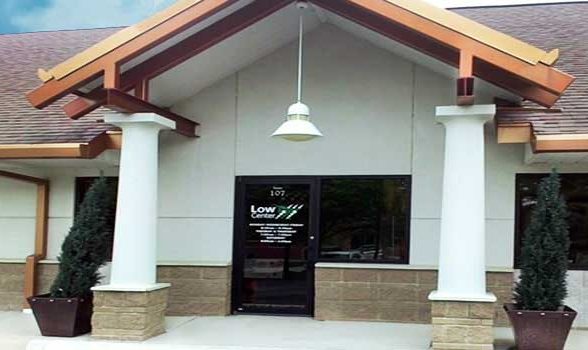 Fayetteville
---
Hours
Monday:

Tuesday:

Wednesday:

Thursday:

Friday:

Saturday:

Sunday:
Closed from 1:00PM – 2:00PM for lunch.
Closed on most major holidays
New Year's Day

Easter

Memorial Day

Independence Day

Labor Day

Thanksgiving Day

Christmas Day
---
Testosterone Replacement Therapy Options in Fayetteville
Nestled in the heart of the Ozark Mountains in Arkansas, Fayetteville's primary claim to fame is its status as the home of the University of Arkansas. This institution also serves as a primary employer in the area and attracts students from across the nation thanks to its innovative degree programs. In this bustling business district, many men  also suffer from fatigue, depression and other health related issues that might be caused by a hormonal imbalance. The Fayetteville Low T Center offers reliable men's healthcare for those suffering from the effects of low testosterone (hypogonadism) along with other issues like high cholesterol, diabetes, allergies, hypertension and more. We provide the right treatment solutions to resolve the symptoms of low T and to ensure that hormonal imbalances are corrected quickly and effectively.
Hormone Balance & Low Testosterone Replacement Side Effects
The symptoms of low testosterone range from mildly annoying to seriously distressing. Some of the most commonly reported symptoms of low T levels include fatigue, irritability, depression, loss of sexual desire, fewer erections and loss of muscle tone. The Fayetteville Low T Center offers testosterone replacement therapy (TRT) that often resolves these issues and provides men with added energy and increased confidence to take on daily routines and personal interactions.

Feel Like Yourself Again
To learn more about the services offered by Low T Center of Fayetteville, schedule a health assessment online today. Our experienced medical staff will be happy to discuss our services in detail with you during your first consultation with us.
Make an Appointment
Your Medical Providers at Low T Center - Fayetteville

Mindy Kazery, MNSC, APRN, FNP-C
Mindy Kazery, MNSC, APRN, FNP-C, is a board certified Family Nurse Practitioner, specializing in health and wellness throughout the lifespan. Mindy obtained her Bachelor of Nursing at the University of Arkansas in 2010 followed by her Masters of Nursing Science through the University of Arkansas for Medical Sciences in 2015. She has over six years of experience in family practice as well as urgent care. Over the years Mindy has developed a passion for helping patients meet their wellness goals and, as such, became interested in supporting them through age-related changes with multiple treatment modalities.