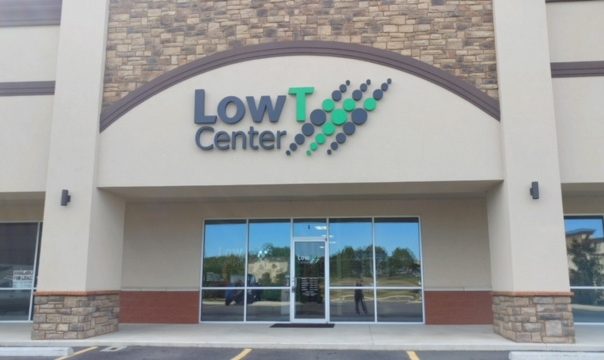 Hot Springs
---
Hours
Monday:

Tuesday:

Wednesday:

Thursday:

Friday:

Saturday:

Sunday:
Closed on most major holidays
New Year's Day

Easter

Memorial Day

Independence Day

Labor Day

Thanksgiving Day

Christmas Day
---
Men's Clinic for Low Testosterone Levels, Sleep Apnea & More in Hot Springs, Arkansas
Hot Springs, Arkansas, was founded around the natural hot springs that give this city its name. These springs were said to have extraordinary healing powers, a claim which attracted Native American tribes and settlers alike to the area. Today, Hot Springs is the home of Low T Center, an innovative men's medical facility that provides help for men suffering from hypogonadism and other issues related to low testosterone levels. Along with TRT (Testosterone Replacement Therapy) plans that are unique to each individual, Low T Center Hot Springs devises plans to combat sleep apnea, diabetes, allergy management, hypertension, and even provides annual physicals and wellness assessments.
Side Effects of Men's Low T
Low testosterone levels are responsible for a number of common symptoms, including chronic exhaustion and fatigue, reduced desire for sexual activity, erectile dysfunction and bodily changes that may include loss of hair and redistribution of fat deposits to the chest or hips. Restoring the natural hormone balance through testosterone replacement therapy (TRT) often reverses these symptoms and allows patients of the Hot Springs Low T Center to enjoy a quality of life.
Resolving Sleep Issues at Hot Springs Low T Center
Low T Center Hot Springs is a valuable resource for people suffering from sleep apnea. This medical condition affects as many as 22 million people in the United States. Sleep apnea causes symptoms that include snoring, gasping and choking during sleep, headaches, fatigue, sleepiness while driving and many other issues for patients. Low T Center will perform a comprehensive health assessment that may include a simple take-home sleep test to determine if sleep apnea is affecting your health and well-being. Our team will work with you to create a customized approach for your overall state of health.
Feel Like Yourself Again
The Hot Springs Low T Center offers comprehensive health services for men. Our men's healthcare providers will work with you to create the right health care solutions for your needs. Schedule a comprehensive health assessment online with us and start on the path to a healthier you today. We look forward to the chance to serve you.
Make an Appointment