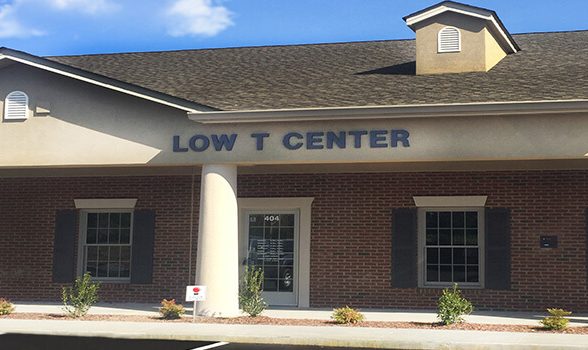 Johnson City
---
Hours
Monday:

Tuesday:

Wednesday:

Thursday:

Friday:

Saturday:

Sunday:
Closed from 1:30PM – 2:00PM for lunch.
Closed on most major holidays
New Year's Day

Easter

Memorial Day

Independence Day

Labor Day

Thanksgiving Day

Christmas Day
---
Help With Hormonal Imbalances From Low T Center of Johnson City, Tennessee
Residents of Johnson City, Tennessee, enjoy access to employment opportunities and shopping venues while maintaining the charm and rural atmosphere of this mid-sized city. For men living in the area, the Johnson City Low T Center offers proven solutions for men suffering from hormonal imbalances caused by hypogonadism or other issues. We work with men in Johnson City and the surrounding areas to provide treatment plans tailor-made to suit your specific set of needs.
The Right Testosterone Replacement Options
At Low T Center, we offer a full lineup of treatment choices to suit your needs and your lifestyle. Testosterone replacement is essential to treat symptoms associated with hypogonadism, including reduced muscle tone, increased retention of body fat, fatigue, depression, lack of concentration, reduced libido, and erectile dysfunction.
The entire team at Low T Center of Johnson City will work with you to find practical resolutions for these and other issues associated with low T levels.
Sleep Apnea Options at Johnson City Low T Center
Sleep apnea causes symptoms that may include headaches, loss of concentration, loud or broken snoring, depression and lethargy. The most serious symptom of sleep apnea is interrupted breathing which robs the brain and heart of oxygen throughout the night. Patients often report that they cannot get a good night's rest no matter what they try. Low T Center can help with comprehensive health assessments and simple take-home sleep tests that can diagnose the condition and provide you with solutions. We work with you to design a customized sleep apnea treatment regimen that suits your needs.
Feel Like Yourself Again
If you need an annual physical or health assessment, or could benefit from treatment for low testosterone, sleep apnea, hypertension or other health conditions, Low T Center of Johnson City is here to provide you with the right options for your needs. Book an affordable health assessment online today. We look forward to the opportunity to work with you to improve your overall state of health.
Make an Appointment
Your Medical Providers at Low T Center - Johnson City

Joseph Keenan M.D.
Dr. Joseph Keenan earned his M.D. at Michigan State University in 1985 and completed his residency at William Beaumont Hospital- Royal Oak, Michigan in both Internal Medicine and Pediatrics. Dr. Keenan has been in private practice for the past 20 years and is a research investigator, having over 28 years of leadership and management in the research and studies of hypertension, cholesterols, diabetes, and overall wellness.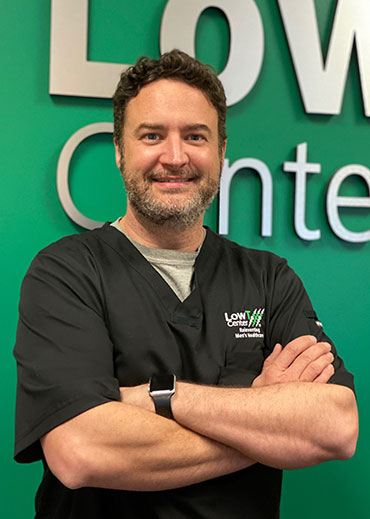 Kenny Burnette
Kenny Burnette earned a Bachelor of Science degree in Nursing from East Tennessee State University in 2013. After earning his degree, he spent several years working in ICU units. He then completed his Master of Science degree and began practicing in several area urgent care clinics and emergency departments. He has earned certifications as a Family Nurse Practitioner and Emergency Nurse Practitioner and holds memberships in both the American Association of Nurse Practitioners and the American Association of Emergency Nurse Practitioners.