Men's Health Assessment – Fast & Easy Hormone Level Check
At the Low T Center, we offer a men's health assessment that is convenient and gives you results within 48 hours. We are committed to providing you with health care that is thorough, efficient and affordable. Our health assessment includes a health questionnaire and a full blood workup that tests for hormone deficiencies, diabetes, liver and kidney functioning and more.
At-Home
Treatment
Options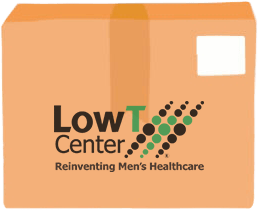 Simple,
Convenient and
Affordable
Comprehensive Men's Health Assessment
Our comprehensive men's health assessment is affordable and split into two visits that we schedule at your convenience. The first involves completing a health questionnaire, a full blood panel and a check of your vitals, including blood pressure, pulse and weight. If the responses of your health questionnaire indicate you might have sleep apnea, we may recommend taking home a Home Sleep Test (HST) at this visit. The blood panel includes PSA testing (a test of your prostate health), testosterone, SHBG (sex hormone binding globulin, a protein that determines your "available" testosterone), diabetes, thyroid function, liver and kidney function, and your blood counts, including red and white blood cells and platelets.
At your second visit, you'll get the results from your blood test, meet with our medical provider and get a physical exam. We'll also discuss your health assessment, including your medical history, and your health goals. If you took home an HST at your first visit, we will also discuss the results of your sleep test. We'll run another blood test if you had low testosterone levels on the first visit to confirm that the first test was correct. If the second test is also positive, we will discuss if you'd like to begin low testosterone treatment. Based on all the data we gather from you and our discussions, we will co-develop any appropriate treatment plans to get you on the path to good health.
The Advantages of Health Care at Low T Center
At Low T Center, you don't have to struggle to get an appointment or wait for long periods in the waiting room. We make it easy for you to get the care you need quickly and the results you need fast.
We don't want to waste a minute of your time, but this doesn't mean we rush you through our process either. Whether you come to our office for a men's health assessment, a men's yearly exam or for some other reason, we provide customized treatment and care. We take a holistic approach to your treatment, addressing the conditions that are causing you problems and ensuring that we get to know you and treat the whole person.
Personalized Treatment Plan
Our approach to men's health care prioritizes you as an individual. We are focused on preventative care, but if this is not possible, we put your immediate needs at the center of our treatment plan. Many conditions, such as high blood pressure, Type 2 diabetes and high cholesterol, may be treatable with lifestyle changes. We'll work with you to create a personalized treatment plan that includes exercise and nutritional recommendations. In other cases, your condition may require medication or a combination of lifestyle changes and medication.
Whether you have specific symptoms that concern you or you want to continue to maintain your good health, a men's health assessment can help ensure that you feel your best. Make an online appointment with us today at Low T Center so we can start helping you optimize your health.