Schedule a Men's Health Assessment – Don't Ignore Symptoms
Posted: June 17, 2019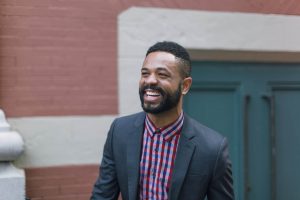 Have you ever ignored health symptoms like constipation, heartburn or painful urination? While jokes about "man flu" are rife in popular culture, it's actually much more common for men to ignore certain health issues than to exaggerate symptoms. Scheduling (and attending) a regular men's health assessment is so important, especially when normal age-related health concerns start to arise. The problem with allowing conditions go untreated until they become much more serious, can make treatment more difficult and less effective. Furthermore, some serious conditions are symptomless.
Cancer
With no scheduling of a regular men's health assessment, you might think that a sign as seemingly obvious as a lump on a testicle would send most men to the doctor, but it can be easy for men to rationalize away this and other symptoms of serious disease. Constipation may simply mean a shift in diet is necessary or it could be indicative of bowel tumors. Colorectal cancer may cause a number of different bowel symptoms, including diarrhea. Regular, untreated heartburn can lead to more serious conditions, including esophageal cancer. Painful urination and other urinary symptoms might signal an enlarged prostate, which can be annoying but not necessarily serious in older men. However, these symptoms might also signal prostate cancer.
Other Conditions
Frequent thirst, fatigue and unexplained weight loss are among the many symptoms of diabetes. Fatigue is a symptom of many other conditions as well, including sleep apnea and low T. Excessive snoring is one of the main symptoms of sleep apnea, and a visit to a men's health clinic may help determine if this is its cause. Wheezing and shortness of breath can indicate chronic obstructive pulmonary disease. Erectile dysfunction may be psychological, but it is also linked to a variety of physical conditions. Men and their loved ones should also be alert for signs of depression. Suicide is one of the top ten causes of death among men.
Additional Health Dangers
Lifestyle factors may raise the likelihood of developing a number of conditions for men. For example, men are two times more likely to die of skin cancer than women. Men should wear sunscreen and get moles checked regularly as part of an overall men's health assessment. Obesity, particularly if the weight is carried in the belly, can increase the likelihood of heart disease and other conditions.
A regular men's health assessment can help educate men about important lifestyle changes and check for many of these conditions. To make an online appointment for a checkup or to discuss treatment for low testosterone, sleep apnea treatment or other types of treatment, visit the Low T Center online today.
Related Posts
Disclaimer: This article is made available for general, entertainment and educational purposes only. The opinions expressed herein do not necessarily reflect those of Low T Center. You should always seek the advice of a licensed healthcare professional.