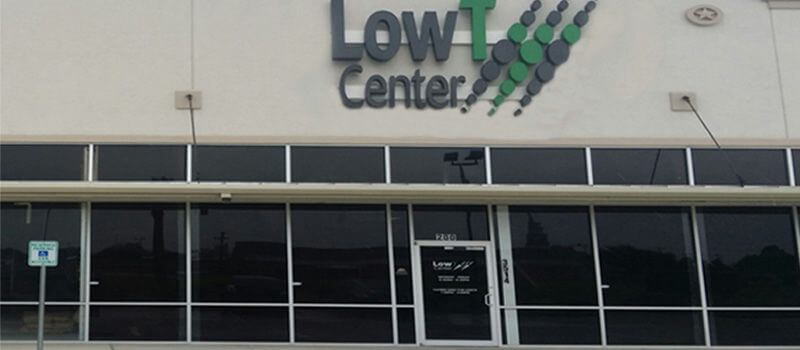 Hours of Operation
Mon:

8:30 AM - 5:30 PM

Tue:

8:30 AM - 7:00 PM

Wed:

8:30 AM - 5:30 PM

Thu:

7:00 AM - 5:30 PM

Fri:

8:00 AM - 5:30 PM

Sat:

8:00 AM - 12:30 PM

Sun:

Closed
Holiday Hours
New Year's Day:

Closed

Easter:

Closed

Memorial Day:

Closed

Independence Day:

Closed

Labor Day:

Closed

Thanksgiving Day:

Closed

Christmas:

Closed
Introductory Offer

New patients can get their testosterone levels tested and analyzed for only $50!
General Information
Recent Articles
Low Testosterone Testing in Pasadena
One quick, 20-minute appointment can lead to developing a plan to help you feel younger and more energetic. Plus, new patients can get their testosterone levels tested and analyzed for only $50!
Treatment Centered Around You
Our low testosterone clinic in Pasadena is designed to make your visit easy and convenient. The doctors at Low T Center – Pasadena utilize an onsite certified laboratory to test for Low T (hypogonadism) in men. Like any medical condition there is no "one-size-fits-all" solution, and each patient's testosterone treatment is tailored by their doctor to meet their specific situation.
Low T Center is organized to fit your busy schedule and unique needs:
Conveniently Located
No Appointment required
No Insurance Hassles / Requirements
Affordable Personalized Care Plans
How Low Testosterone Therapy Works
Tests are performed in-house at Low T Center – Pasadena or at any one of our other Houston locations. No appointment is necessary.
If you qualify for testosterone replacement therapy (TRT), your doctor can get you started on a personalized treatment plan on your first visit. All subsequent visits take no more than a few minutes each. If the cost of testosterone therapy is of concern, Low T Center accepts most health insurance plans and offers several self-pay options as well.
Feel Like You Again
If you're experiencing a decrease in energy, increase in body fat and other symptoms of Low T or just want to find out more about your current condition, stop in or book an appointment at our local clinic today.  See for yourself why our testosterone therapy has been so successful in helping men regain their youth and vitality.
The Team of Medical Providers at Low T Center – Pasadena
Arthur Austin Jr., M.D.
Prior to joining Low T Center, Dr. Austin was a staff internist for the Texas Department of Aging and Disability in Brenham, Texas for three years. Dr. Austin received his Bachelor of Science in Biology/Pre-med from Texas Southern University in Houston, TX. He received his Medical Degree from Wayne State School of Medicine in 1992. He completed his residency in Internal Medicine at the Detroit Medical Center/Wayne State School of Medicine program in 1995. Dr. Austin brings over 19 years of experience as an internist in direct patient care to Low T Center.
John Bargerstock, PA-C
John Bargerstock graduated from Baylor College of Medicine in 2002, after completing his Biology degree at Texas State University in 1992.  He first started his career in the health professions as a medic in the Army, where he learned not only how to build a great rapport with his patients but also the importance placed on how they were treated.  That initial journey steered him immediately toward a degree in Biology and the pre-medical curriculum at Texas State University and eventually led him to research at Baylor College of Medicine over the next 8 years.  He then pursued a Master's degree in Physician Assistant studies at Baylor College of Medicine's PA program, which guided him to the world of Orthopedic Oncology at MD Anderson Cancer Center in 2004 where he spent the next 6 years.  He then changed gears, focusing on primary care at the US Coast Guard base in Galveston for 3 years and then the next 2 years in General Surgery at UTMB in Galveston while simultaneously continuing to serve in the Army Reserves for 18 years and then subsequently commissioning with the Texas Army National Guard for the next 10 years.  His goal, as a clinical director with the Low T Center, is to provide the same quality care to all new patients, positively affecting their health and well-being, while building a solid patient/provider relationship that will also last for many years to come.
Joy Amaechi,  FNP
Joy Amaechi received her Bachelor's degree in Nursing from Midwestern State University in 2012, and Master of Science degree in Nursing from Texas Woman's University in 2016. She completed her clinical hours with prominent physicians in the internal medicine, family practice, pediatrics, and OBGYN specialties. Prior to becoming a Family Nurse Practitioner, Joy worked as a Registered Nurse at Oakbend Medical Center, Richmond TX, and Medical Center Hospital, Odessa, TX.