Visit a Men's Health Clinic During Prostate Health Month
Posted: September 16, 2019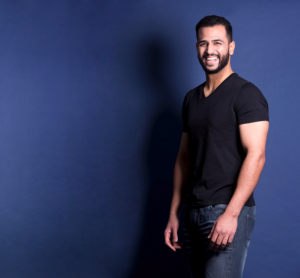 Did you know that it is normal for your prostate to become larger as you age? A visit to a men's health clinic can help you understand more about your prostate and prostate health. An enlarged prostate is generally benign, but in some cases, it might lead to uncomfortable symptoms, such as problems with urination and our men's health clinic can help diagnose problems.
What is the Prostate?
A small gland located in front of the rectum and just below the bladder, the prostate is responsible for creating some of the fluid that is in semen. Because it surrounds the urethra, which carries urine, when it becomes enlarged or there are other issues with it, urinary symptoms may be the first sign.
Many men may have heard a lot about the importance of health screenings for prostate cancer prevention but little else about other prostate-related conditions. This can mean that they experience unnecessary stress when they develop certain symptoms, imagining that they are probably indications of cancer. Often, frequent urination and similar issues are because of a condition that is not serious and that can be treated with a visit to a men's health clinic.
Common Prostate Problems
An enlarged prostate is one of the most common issues that men experience, particularly after the age of 50. This is also known as benign prostatic hyperplasia, or BPH. It is very common, with almost 80% of men eventually developing it.
Fewer than one-third of men experience symptoms as a result. However, those who do should visit a men's clinic. BPH is not serious, but if it is untreated, it could cause more serious issues. Lifestyle changes or medication may help relieve the symptoms, which include straining to urinate or a sense that the bladder is never entirely empty.
Men of all ages may develop prostatitis, a type of prostate infection. Men with prostatitis may also strain to urinate. Additional symptoms include fever, chills and sexual issues. A men's health clinic may prescribe antibiotics to treat it.
Although many prostate-related conditions are not serious and are easy to treat, men should not neglect their prostate health. Frequent urination, struggling to urinate or any other changes in or difficulty with urination should be checked out at a men's health clinic. Pain or stiffness in the lower back, thighs or general pelvic area or painful urination or ejaculation are also reasons to see a medical professional.
For the month of September, Low T Center is running a special in honor of Prostate Health Month. A men's health assessment is just $79, $20 off the usual price of $99. Make an appointment online today with your local Low T Center and let us help you start taking better care of your prostate and your overall health.
Related Posts
Disclaimer: This article is made available for general, entertainment and educational purposes only. The opinions expressed herein do not necessarily reflect those of Low T Center. You should always seek the advice of a licensed healthcare professional.