Another Important Reason to Manage Blood Pressure
Posted: November 8, 2019
In a large meta-analysis published in Lancet Neurology demonstrated that antihypertensive treatment is associated with lower risk for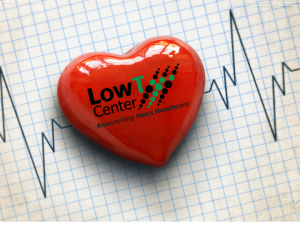 dementia in adults with high blood pressure.
Combining data from six prospective studies with over 30,000 adults aged 55 and older who were initially dementia-free at baseline. Over a median follow-up of 7 to 22 years, approximately 3700 patients developed dementia.
Patients who used any antihypertensive agent had a 12% lower risk for dementia and a 16% lower risk for Alzheimer's Disease relative to those not using antihypertensive medications. No one particular antihypertensive class emerged as superior to others, which is not surprising as the benefit seen is likely simply due to blood pressure lowering, independent of mechanism.
This study builds on a variety of other trials demonstrating persuasive evidence that blood pressure treatment benefits cognitive function when initiated in midlife.
This is just another important point for us to mention when discussing the "Why" of treating blood pressure!
Remember (😜😁🤗), not only is lower, better, lower is sharper!
John A. Osborne, MD, PhD, FACC, FNLA
Director Of Cardiology | Low T Center & HerKare
Resource: https://www.thelancet.com/journals/laneur/article/PIIS1474-4422(19)30393-X/fulltext
Related Posts
Disclaimer: This article is made available for general, entertainment and educational purposes only. The opinions expressed herein do not necessarily reflect those of Low T Center. You should always seek the advice of a licensed healthcare professional.